SNP Conference 2013
The 79th Annual SNP Conference is underway. Around 1,200 delegates are expected to attend the four day event in Perth.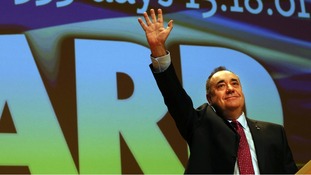 SNP are 'fired up and optimistic' says ITV Border's Political Editor Peter MacMahon
Read the full story
Advertisement
First Minister Alex Salmond has revealed the date the Scottish Government will publish its detailed blueprint for independence.
The White Paper will come out on Tuesday 26 November, Mr Salmond told the SNP conference in Perth. More to follow...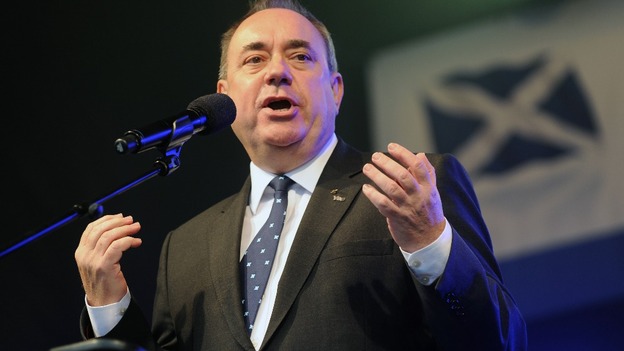 Scotland's First Minister Alex Salmond will use his keynote speech at SNP Conference to say that a Yes vote in next year's independence referendum will be "an act of national self-confidence and self-belief".
The SNP leader will argue that the devolved Scottish Parliament has delivered a "taste of independence" with policies to make Scotland a better and fairer country. Mr Salmond will say:
"A Yes vote is not about a victory for the SNP, or even a victory for the Yes campaign – or even the huge coalition of interests and enthusiasm that supports a Yes vote. be, above all, an act of national self-confidence and self - belief.''
"The case for independence is about what is best for people in Scotland wherever they come from. It is about who should be taking decisions about Scotland: those who live here or politicians at Westminster.
"This central question of who should be taking decisions is not an academic argument. It is a common sense argument based on our experience. "
Alex Salmond will deliver his keynote speech tomorrow to the last Scottish National Party conference before the independence referendum next year.
Ahead of that, the First Minister spoke to our Political Editor, Peter MacMahon, at the SNP conference in Perth.
Nicola Sturgeon, the Deputy First Minister, has told the SNP conference that an Independent Scotland would bring about a "real and lasting cut in Scottish energy bills."
"I can announce today that an SNP government in an independent Scotland will remove the cost of energy saving measures and the warm home discount from energy bills. We will provide that funding from central government resources.

"That will mean direct government funding for fuel poverty schemes of at least £200 million per year.

"That money will be spent in a fully joined up way, on schemes designed in Scotland to meet Scottish circumstances.
"And this won't just allow us to deliver our energy efficiency schemes more effectively. It will also save hard-pressed consumers money.

"We estimate that it will cut energy bills by around 5% - or £70 a year.

"Not a short term measure - but a real and lasting cut in Scottish energy bills."
Advertisement
The Deputy First Minister Nicola Sturgeon has been addressing the SNP conference this afternoon in Perth.
In her speech today, she mentioned the departure of the former Secretary of State for Scotland, Michael Moore, and said that it was as a result of the message he sent at the live debate, "not the messenger."
"Michael might be a political opponent but he is a decent man who helped deliver the Edinburgh Agreement. We wish him all the best.

"Of course, it has been said that Michael's fate was sealed by his performance in the debate he and I had on STV a few months ago. I'm far too modest to comment.

"However, I will say this.
"If there's going to have to be a new Secretary of State every time the Yes and the No arguments come head to head and Yes wins the day, the No camp better have a very big subs bench.

"Michael's problem in that encounter was not his debating skills. It was the substance of his argument. It was the message not the messenger.
– Nicola Sturgeon MSP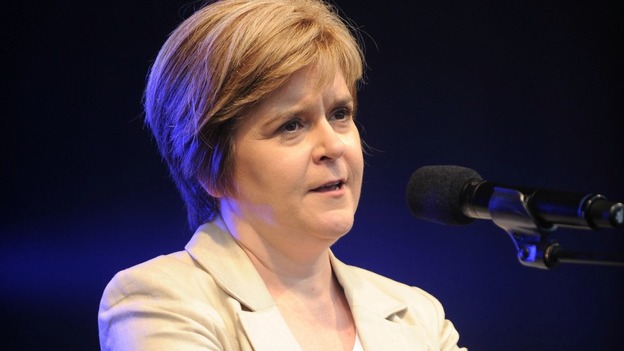 Voting 'No' in the independence referendum will allow the UK Government to "turn the screw" on Scotland, according to SNP's deputy leader.
In her speech at the party's annual conference in Perth today, Nicola Sturgeon will state budget cuts, threatened public services and the dismantling of Scotland's social security system if the vote does not back independence.
She'll tell delegates that Westminster politicians from across the political parties are "itching" to abolish the Barnett formula which is used to calculate Scotland's share of the UK budget.
Voters will be urged "not to let anyone pull the wool over their eyes" about the consequences of a No vote.
A spokesman for the Better Together campaign said:
"Every time a nationalist mentions their positive campaign over the next year, they should be handed these ridiculous words from Nicola Sturgeon. This takes scaremongering to a new level. It is embarrassing."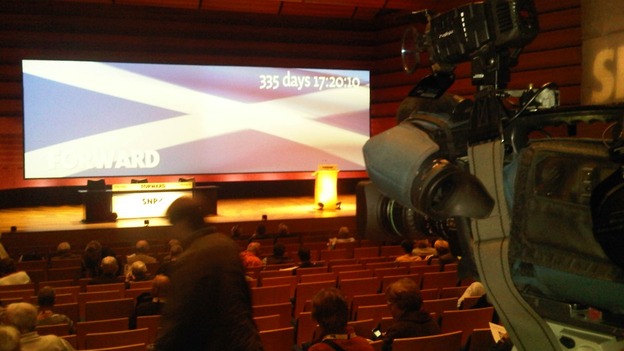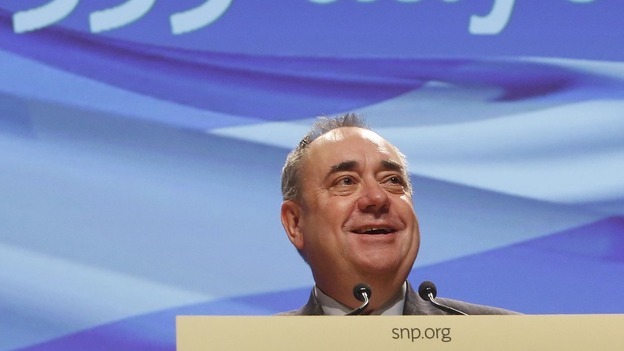 ITV Border's Political Editor, Peter MacMahon, is at the Scottish National Party Conference.
He gives us his analysis of day one in Perth:
Alex Salmond has set out the case for independence he believes will win over the Scottish people in the referendum in September.
The SNP leader told his party conference in Perth that trust was the key to winning a 'Yes' vote.
Mr Salmond said surveys showed that the electorate trusted the SNP in the devolved government of Scotland at Holyrood and that would form the basis of their case for independence.
The SNP leader attacked what he called "Project Fear" a name he claimed the 'No' campaign had given itself.
"The only thing people have to fear is Project Fear itself", he told SNP delegates.
He added that the people of Scotland would vote for the "hope" of a 'Yes' vote over the "fear" of the No campaign.
The SNP's approach is to try to convince the around a third of voters who they believe are undecided on independence.
However, the other three main political parties in Scotland - Labour, the Liberal Democrats and the Tories - will dispute Mr Salmond's analysis.
They will point to what they say are the consistent polling figures which show that a majority of Scots will vote against leaving the United Kingdom.
It is clear that Mr Salmond has begun the process of setting out the key argument over independence.
We await a detailed response from his political opponents, but battle has been joined.
Load more updates
Back to top