Scots 'ripped off' by used cars
A report suggests that thousands of Scots are being ripped off by used car dealers every year.
A Jedburgh man is one of thousands to call Citizens Advice Scotland, after buying a faulty used car.
Policeman David Ross bought a new vehicle on 1st October. Within 2 weeks it had to be towed to a garage, following engine failure.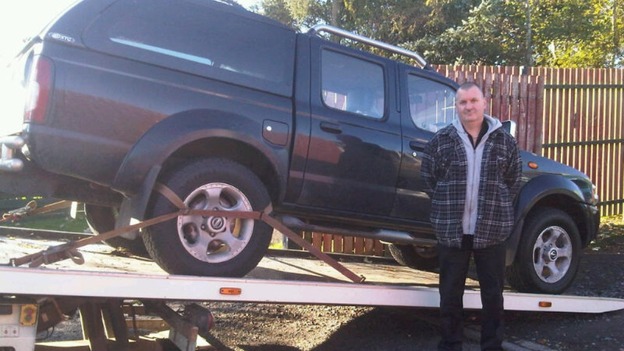 "Initial thoughts are that it could be quite expensive. My options as I am aware are either to return the vehicle to the garage that I bought it from for a full refund, or the garage that I bought it from should pay for the repair.
"You buy from a garage because you think that is the safer option. In this case I think I have been unlucky."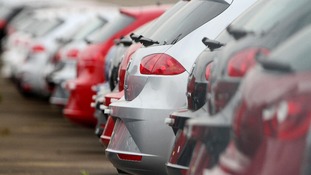 We have put together a list of tips to follow when buying a used car, and what you need to know about your rights as a consumer.
Read the full story
Advertisement
Drivers are spending over £600,000 a week on faulty used cars, according to Citizens Advice Scotland.
The charity says nearly 100 Scots contact its helpline every week after being ripped off.
John Cleland is a car dealer from Galashiels. He says it's vital to check a used car before parting with cash.
A report suggests that thousands of Scots are being ripped off by used car dealers every year.
Citizens Advice Scotland say 100 Scots contact them each week after buying a faulty used car, claiming in one out of 10 cases the car is unsafe to drive.
Citizens Advice Scotland's Chief Executive Margaret Lynch says:
"The CAB service is one of the main consumer support agencies in the country. And what we are finding is that used cars are one of the biggest areas where consumers are being exploited. At a time when many Scots are struggling financially and looking for ways to save money, rogue car dealers are cynically ripping them off by selling them vehicles they know are duds.

"Every industry has its rogues, and it's only fair to say that many used car dealers operate fairly.
"But the minority in this industry who exploit their customers are not only ripping them off, but in many cases are putting lives in danger by letting cars on the road that are not safe to drive.

"These figures are shocking, but it's worth remembering that these are just the cases that were reported to us at the CAB service.

"There will be many more cases out there which have been reported to other authorities, or which haven't been reported at all. Many people feel that when they buy a Used Car they don't have the same rights and guarantees that they have if they buy a new one from a garage.
"One of our messages today is that consumers always have rights as a customer, and we will help you stand up for those. It's also vital that you check what you are buying before you part with your money.

"You don't need to be a car expert to be able to spot what's not right. We have a list of easy checks you can make when buying a used car. And anyone who has a complaint about a used car dealer can get specific advice by calling our special Consumer Advice Helpline on 08454 040506."
Back to top