Gale force winds hit region
Gale force winds across Cumbria and the south of Scotland are causing travel disruption.
The final 70 homes which were left without power over the festive period have been reconnected.
Electricity North West confirmed all homes affected by last week's storms now have power.
The first reported power cuts happened on Thursday night and, at its peak, 15,000 homes were left without electricity.
A total of over 24,000 homes were affected with Carlisle, Workington and Penrith being the areas worst affected.
Repair works are set to begin on several homes damaged by gale force winds in Seaton, west Cumbria. The roofs blew off three properties on Barncroft Avenue on Thursday night, another three were affected.
The housing associations which owns the properties says workmen will hopefully be on site later today.
Advertisement
Electricity North West say 70 customers are still without power in Cumbria after gale-force winds down power lines on Thursday night. The company says engineers are onsite and all properties will be reconnected by 19.30 tonight.
Seventy homes and businesses in Cumbria remain without power for a third day.
Those affected are in the Workington, Carlisle and Penrith areas. Engineers from Electricity North West have been working since Friday to repair the damaged caused to lines by Thursday nights storm.
At its height more than 24,000 people were without electricity.
Elecricity North West say power should be restored to their remaining customers today.
"The restoration process was hindered on Friday as the high winds continued, meaning it was too dangerous for our engineers to climb the poles, but as the weather eased we were able to get out there and start getting people back on.

Our engineers were back on site first thing this morning. We understand how frustrating it is to be without power, especially during the festive period, but we would like to thank customers in Cumbria for their patience and support. If customers would like any further information they can call us 24/7 on 0800 195 4141."
– Spokeswoman, Electricity North West
Homes in Cumbria are facing another night without power, as engineers work to reconnect more than one and a half thousand properties. Extra staff have been brought in to fix power lines damaged after gale force winds battered the region.
Electricity North West are working with the British Red Cross to look after vulnerable people, meanwhile Scottish Power say all customers in Dumfries and Galloway should be reconnected. At it's peak, thousands in southern Scotland were without power. Samantha Parker has the latest.
More than 1,600 homes remain without power in Cumbria following high winds in the county. Electricity North West have drafted in extra engineers from Lancashire to help reconnect homes as quickly as possible.
Where possible we've reconnected homes. At it's height we had 20,000 without power. The conditions were too dangerous during the storm yesterday to have engineers up the poles which is why some home remain without supply.'We are working to get everyone back up and running as soon as possible and we understand this can be a frustrating time.'We have also been working with the British Red Cross to help any elderly or infirm customers that may need extra care and support.
– Jane Fleetwood, Electricity North West
Advertisement
Stranraer's game with Forfar has been called off due to a power failure at Stair Park. A statement on the club's website says the ground and surrounding area is affected and Scottish Power cannot guarantee it'll be fixed before 6.30 pm tonight.
Following it's earlier closure, Police have announce that the A66 has been reopened to all vehicles.
The road was closed in both directions yesterday due to hazardous conditions.
Home Group, which manages the properties in Seaton which were damaged after roofs blew off, has offered to pay for residents affected by the storm to stay in a hotel until the damage is repaired.
The roofs of two houses were damaged as well as the chimney stack on a third house. A further three houses were damaged as a result of this.
Six of our properties on Barncroft Avenue have been damaged after being hit by winds of 80 - 90mph. Extreme weather conditions such as this are very rare but unfortunately on this occasion roofs and chimney stacks have been damaged. Home Group staff have been on site today to reassure residents and offer assistance. Temporary measures have been taken to ensure residents safety, and permanent repairs will be undertaken as soon as the wind slows and it's safe for workmen to be up on the roofs. Home Group has offered to pay for affected residents to stay in hotels until the damage is repaired.
– Louise Barkes, Home Group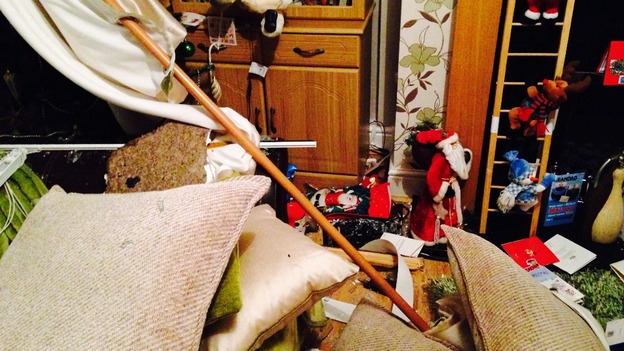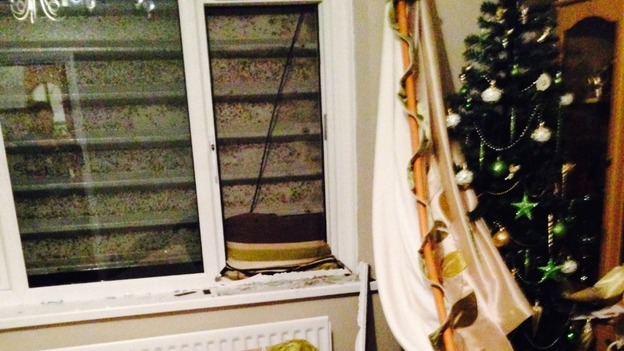 Load more updates
Back to top