Flippin' eck
It's that time of year again, when the frying pan comes out and everyone attempts to toss their pancake highest.
So with Shrove Tuesday all but over, we can start to look ahead to tomorrow, the start of lent.
Traditionally that means giving up something you enjoy, so we thought we'd find out what things, if any, people are planning to give-up.
It's Shrove Tuesday but, what are you putting on your pancakes?
In one south Cumbrian village flipping pancakes is a serious business, as Fiona Marley Paterson explains.
Advertisement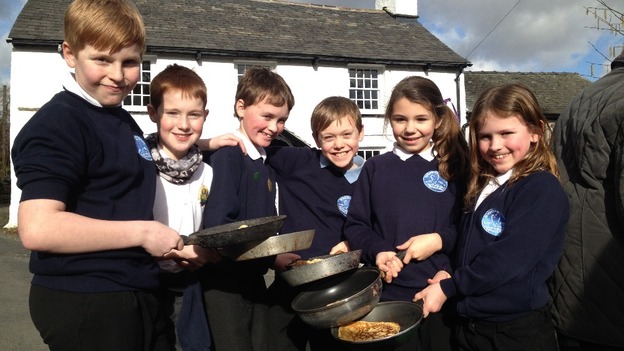 Troutbeck's annual pancake flipping competition attracted a record turnout.
Families from all over the Windermere area came to flip as many times as they could in a minute.
There were boys, girls, men, women and hotelier races.
The hotelier cup is the most cutthroat: bosses send their best competition to bring back the prize for their hotel.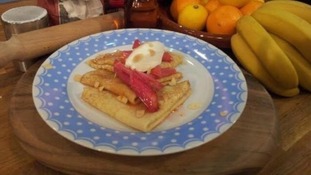 It's Pancake Day!! Chef Jon Rotheram has given ITV Lorraine the recipe for the perfect pancake.
Read the full story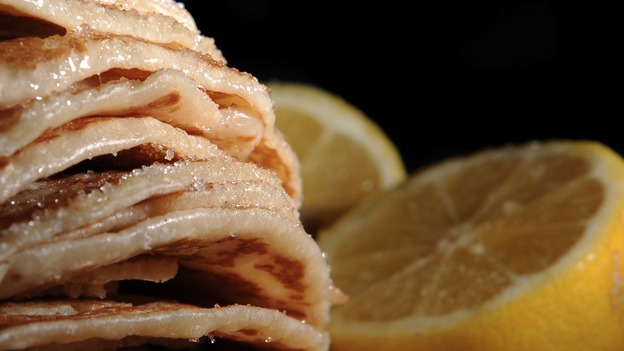 It's that time of year again, Pancake Day. But, did you know that Shrove Tuesday, marks the start of lent?
We want to hear from you.
Are you making pancakes today? Are you giving something up for lent? Let us know.
You can get in touch with us and share your pancake pictures on Facebook or Twitter.
Back to top