Carlisle peer 'killed in helicopter crash'
Four people, including Lord Ballyedmond from Cumbria, have died after a civilian helicopter crash in Gillingham, near Beccles, Norfolk police have confirmed.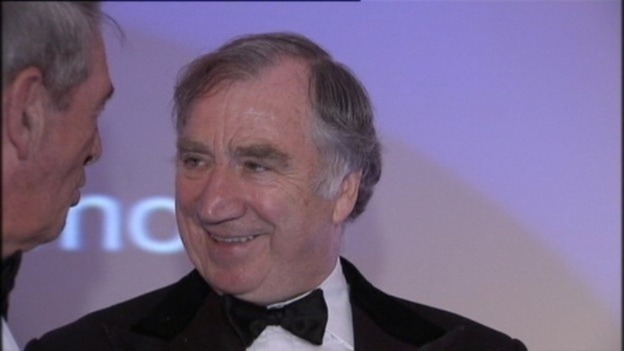 The funeral of Cumbria's wealthiest man has been held in Ireland this morning.
Lord Ballyedmund was a self made man, with an estimated fortune in excess of £800million.
The 70-year-old was from County Down, Northern Ireland, but lived for much of the time at Corby Castle near Carlisle.
He was killed earlier this month along with three others when the helicopter came down shortly after take-off in foggy conditions near an estate he owned in Norfolk.
Anglia
The wreckage from the Gillingham helicopter crash is taken away for further investigation.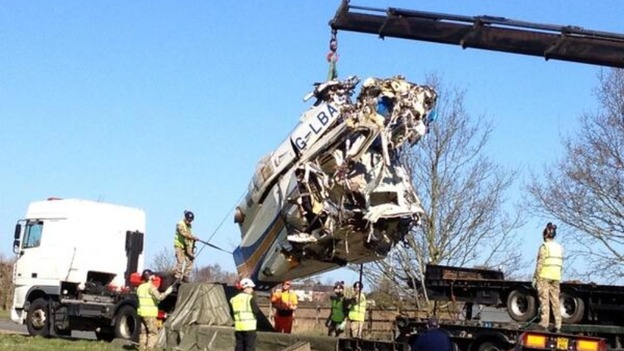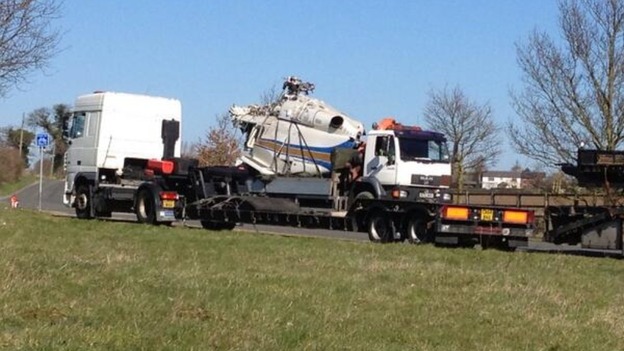 Advertisement
Tributes are being paid to Cumbria's wealthiest man following his death in a helicopter crash.
Lord Ballyedmond was one of the county's most colourful figures.
As Edward Haughey he made his fortune from pharmaceuticals.
He gave millions to charity but also lost friends with a series of high-profile disagreements many of them with people who lived close-to his home at Corby Castle near Carlisle.
Investigations are underway into the what caused his helicopter to come down close to the Conservative peer's Norfolk estate in the village of Gillingham. Three other men died in the crash.
Anglia
The pilot and co-pilot who died with the millionaire peer Lord Ballyedmond when his helicopter crashed last night, have been named as Carl Dickerson and Lee Hoyle.
Foreman 42-year old Declan Small from Co Down, was also on board the helicopter.
Mr Dickerson and Mr Hoyle were employed by the peer's airport operator Haughey Air Limited.
Suffolk Police say the helicopter took off from Gillingham Hall and was heading towards Ireland.
Lee Naseby who lives in nearby Beccles, filmed Lord Ballyedmond's helicopter taking off from Gillingham Hall a week ago.
Click above to see the footage taken on his mobile phone
Anglia
Lord Ballyedmond's helicopter crashed in a field at Gillingham, Norfolk last night.
Suffolk Police say it was on its way from Gillingham Hall to Northern Ireland when the crashed happened.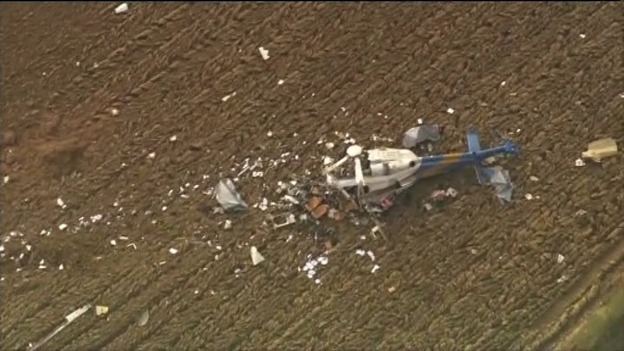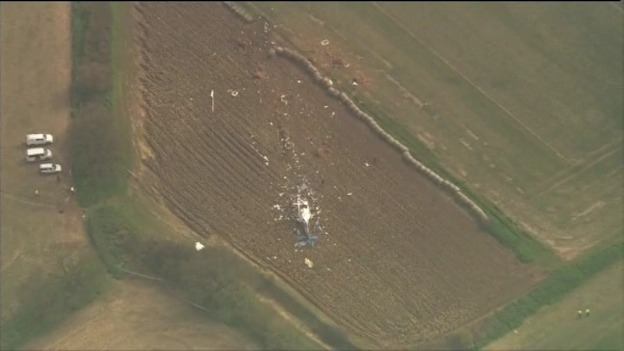 This afternoon the other three men who died in the crash have been named as 42-year old Declan Small from Co Down.
The two pilots have been named as Carl Dickerson and Lee Hoyle who worked for Lord Ballyedmond's airport operator Haughey Air Limited.
Anglia
The Irish peer Lord Ballyedmond who died in last night's helicopter crash at Gillingham was the founding Chairman and CEO of Norbrook Pharmaceuticals.
They released this statement
It is with sincere sadness and deep regret that the Company confirms our founding Chairman and CEO, Lord Ballyedmond, was one of four people who tragically lost their lives. Norbrook management and staff also mourn the loss of their friends and colleagues Declan Small, Captain Carl Dickerson and Captain Lee Hoyle. Our thoughts are with the immediate families and friends..... We take enormous pride in our Chairman's extraordinary legacy in establishing us as a global veterinary and pharmaceutical industry leader.
– Norbrook
Advertisement
Tributes are being paid to Lord Ballyedmond, who has died in a helicopter crash in Norfolk.
A peer in the House of Lords, he lived at Corby Castle near Carlisle and was one of the UK's richest men.
Hannah McNulty reports.
Carlisle's Conservative MP has led the tributes from Cumbria following the death of Lord Ballyedmond in an helicopter crash in Norfolk.
Mr Stevenson said his business and charitable contributions to the county could not be underestimated.
Manufacturers of the helicopter which crashed in Norfolk killing Carlisle peer Lord Ballyedmond have told ITV Border they have sent representatives to assist with the investigation.
"AgustaWestland is very saddened by news of an accident involving one of the helicopters it manufacturers.

"AgustaWestland has promptly dispatched personnel to assist the operator and authorities with their investigation.

"While that process takes place, it is not possible to make any further comment."
– AgustaWestland spokesperson

Lord Ballyedmond had previously raised concerns about the safety of his aircraft.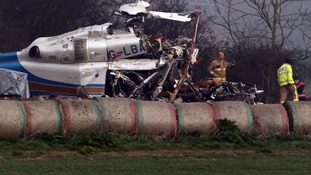 Lord Ballyedmond who was killed in a helicopter crash last night had recently raised safety concerns with the aircraft's manufacturers.
Read the full story
Load more updates
Back to top