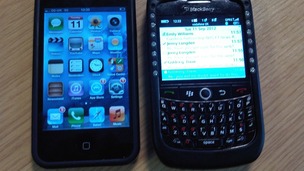 4G products and services to be in up and running by Christmas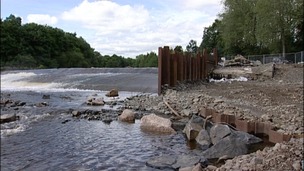 Work to build the first hydro-electric plant in the Borders is underway. It's expected to generate power for more than 200 homes.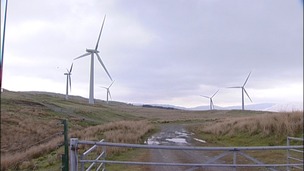 As part of a national campaign objecting to windfarms, around 40 people have held a protest in Kendal
Live updates
Full Report: 4G rolled out to North Cumbria
High speed broadband will soon be available in a large parts of north Cumbria, which is the first time in the country 4G has been rolled out to a large rural area.
Digital provider EE claims it will enable people to get more than triple the current download speed.
It follows a successful trial in Threlkeld as Samantha Parker reports.
Watch her full report below.
Broadband boost for Borders
Nicola Sturgeon welcomes Borders broadband expansion
"I very much welcome this latest announcement from BT. It is essential that households and businesses everywhere in Scotland have access to high-speed connectivity and fibre broadband will play a key role in enhancing our digital offering.

"The Scottish Government is committed to ensuring that a world class digital infrastructure is in place across Scotland by 2020 and that a significant increase in coverage has been achieved by 2015.

"This investment, along with significant investment by the public sector, will ensure that this ambition is achieved. "
– Nicola Sturgeon, Deputy First Minister and Cabinet Secretary for Infrastructure
"This latest investment is a major vote of confidence in Scotland's future success. It will be a key part of our economic revival as we finally shrug off the effects of the downturn and create a better, more prosperous future.

"This exciting technology will transform on-line education, training and leisure for households and enhance the competitiveness of local firms.

"BT has now announced plans to make fibre broadband available to around 1.45 million Scottish homes and businesses. Reaching that target will be a substantial achievement"
– Brendan Dick, Director, BT Scotland
Advertisement
Broadband boost for Borders
Extra fibre broadband for Hawick
An extra 400 homes and businesses in Hawick will receive high-speed fibre broadband when the new upgrade is carried out next year.
BT announced the infill for the town along with upgrades for 291,000 premises across Scotland. Fibre can provide speeds of up to 80Mbps.
Last year, it was revealed that Hawick, Kelso, Dumfries and Stranraer will receive the high-speed service.
This latest announcement means that 44,300 homes in the south of Scotland will have fibre broadband by 2014.
Efforts to stop 'brain drain'
A bid to halt the brain drain of digital and creative talent from the North of England is being launched in Kendal this week.
A partnership between creative industries and Teesside university is hoping to make it easier to recruit and maintain jobs in the region.
4G rolled out across the UK after Cumbria trial
4G to go nationwide after Threlkeld trial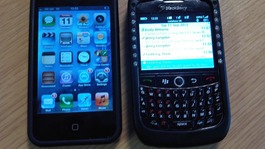 Advertisement
4G rolled out across the UK after Cumbria trial
Cumbria trial results in 4G being rolled out nationally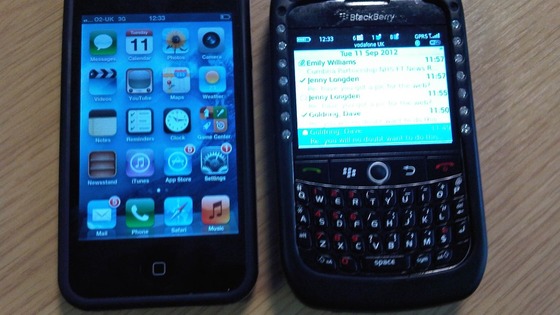 4G mobile phone services are going to be rolled out t 16 cities in the UK by Christmas, following a trial in Cumbria. The village in Threlkeld in the Lake District is currently the only place with 4G after around 50 homes and businesses piloted the technology .
The UK's largest network operator has unveiled plans to launch the country's first superfast 4G products and services.Orange and T-Mobile owner Everything Everywhere, which has been renamed EE, will make the state-of-the-art technology available to 20 million people in 16 cities.
The announcement is likely to enrage EE's competitors, including Vodafone, 3 and O2, who have threatened legal action over telecoms regulator Ofcom's decision last month to allow EE to launch 4G on its existing network.
It could be 2014 before Cumbria and South West Scotland benefit - and even then, an unspecified 2% of the UK won't have access to 4G
National roll-out for 4G technology
National roll-out for 4G after Cumbria trial
Britain's first national roll-out of 4G digital technology can go ahead from 11th September following a six week trial period in Cumbria.
Around 50 Cumbrian businesses around Threlked took part in the trial, which was provided by the UK's largest network operator, Everything, Everywhere.
Rural businesses and residents in the region are now hoping to have full access to the services, which allows for around five times faster internet speeds, however they may have to wait a while.
The new superfast network is expected to be in place by Christmas, with 16 cities across the UK initially benefitting, giving access to around 20million people.
Everything, Everywhere have stated that 70% of the UK will be connected by 2013 and 98% by 2014.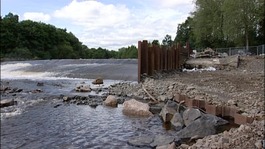 Work to build the first hydro-electric plant in the Borders is underway. It's expected to generate power for more than 200 homes.
Read the full story
Power to the people
Power from water in Borders
The first modern hydroelectric plant in the Scottish Borders is to be built near Selkirk.
Fast flowing water on the River Ettrick will be turned into enough electricity to power more than 200 homes.
The project on the Philliphaugh estate has been approved by councillors, and is expected to be completed by next summer. It also includes an upgrading of the famous salmon viewing centre and fish pass.
Load more updates