A new planning application has been submitted for a wind farm development near the Borders village Lauder.
London-based Airvolution Energy Limited want to erect seven turbines on agricultural land at Muircleugh Farm, two miles south west of Lauder. The company previously withdrew an application to put up six turbines at Muircleuch.
After a fresh look at the site, they have come up with a re-sign that involves seven turbines reaching a height of 110 metres.
Airvolution say the 23 Mega Watt development will result in £105,000 a year in local community benefits. Planners at Scottish Borders Council will consider the application within the next few months.
A scheme to get rural areas connected to super fast broadband in Cumbria is celebrating getting 50,000 homes and businesses online in 12 months. Connecting Cumbria - a partnership between Cumbria County Council and BT - is spending £51 million pounds on rural connectivity.
The project is there to fill in the gaps that BT's national Open Reach rollout won't reach.
At the end of next year, it's hoped that 93% of the 251,000 homes and businesses will have access to super fast fibre optic broadband. But it will mean that 7% or nearly 20,000 homes and business will still be without access to super fast broadband.
Cumbria County Council say that they are currently negotiating funding for a phase 2 part of the Connecting Cumbria project that would see another 5% of households in the county with access to high speed broadband. It's a scheme that could take an additional 18 months to complete.
Councillor David Southward, Cumbria County Council's Cabinet member responsible for economic development and the lead member for Connecting Cumbria and ERDF funding, said:
"All the hard work is paying off, with thousands upon thousands of households and businesses now being given the opportunity to upgrade their broadband to a faster fibre service that wouldn't have been there without the work of Connecting Cumbria. For some, the 'old' service has been sufficient and they haven't felt the need to upgrade so far, but this work in building a new fibre network is helping to future proof the county's needs so that the capacity is there as demand increases. Many people are finding that they can upgrade to fibre for little or no extra cost, and I'd urge everyone to shop around and get the best deals rather than paying over the odds for a slower service."
– Councillor David Southward Cumbria County Council's Cabinet
Advertisement
Cumbria is celebrating its first year since introducing high speed internet to the county.
The project Connecting Cumbria switched on the service at the village of Yanwath near Penrith last year.
The project hopes 93 percent of Cumbrian houses will have access to the service by the end of 2015.
A woman from Haltwhistle is trying to find the family of a first world war soldier so a precious watch can be returned.
The inscribed pocket watch may have been bartered some time after it was presented to a private in the Northumberland Fusiliers. But now the hunt is on for his decendents, as Derek Proud reports.
Hundreds of homes and businesses have been left without power today after faults in both Carlisle and Appleby.
More than 350 homes and businesses in the Kingstown area of Carlisle were without power this morning, and Electricity North West say parts of Appleby may have to wait until this evening to be connected.
The power cuts were caused by a faulty underground cable in the Kingstown area, and a high voltage fault in Appleby. The company apologised for the inconvenience caused.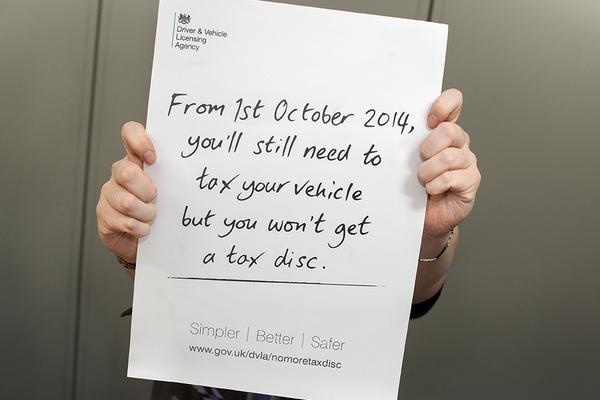 Cumbria Police are reminding people that from today, 1st October, the paper tax disc will no longer need to be displayed in vehicles.
People will still need to buy tax for their vehicle. Drivers will be put on an electronic register and automatic number plate recognition cameras will be used to cross-reference vehicles with their electronic records.
Read: Car tax discs scrapped in October: How the changes will affect you.
Advertisement
An information session is being held in Newtown St Boswells to teach local people about how fibre broadband works.
A specially adapted van called the Mobile Fibre Showcase will roll into the town at 12:30 on 7 October.
It'll be based at the Scottish Borders Council HQ, and visitors can learn how to make the most of the Superfast broadband, which is being rolled out across the country.
"The Council is investing £8.4million into the rollout of superfast broadband in the Borders. This re-enforces our commitment to making sure the best broadband infrastructure is in place for households and businesses across the area. This event in Newtown St Boswells, which is open for any member of the public or business to attend, has been arranged to make sure local people are aware of the benefits fibre broadband will bring."
– Councillor Stuart Bell
Councillor Colin Smyth, of Dumfries and Galloway Council, says flooding is a "growing issue" in the region, and new measures need to be put in place.
Councillors in Dumfries and Galloway are set to consider a series of flood prevention measures drawn up for areas identified as being at risk.
The council is seeking provisional agreement on the proposals before further consultation. A total of 23 potentially vulnerable areas have been identified as part of a flood risk management plan.
Organisers of a Carlisle coffee morning hope to raise more than £1,000 for the Macmillan Cancer Charity.
Here's a quick summary of the charity, so you know where your money is going:
Founded in 1911, the charity helps people with cancer by providing practical, emotional and financial support. This can be anything from a lift to hospital, to a grant to pay for heating bills.
98% of income comes from donations, so charity events like today's coffee morning in Carlisle are vital.
Last year they raised nearly £190m. £121.7m went on services for people affected by cancer, with the largest portion going towards healthcare. The remaining money was spent on governance and fundraising.
Load more updates