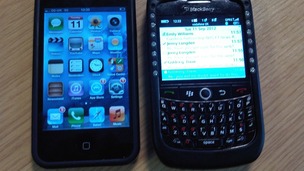 4G products and services to be in up and running by Christmas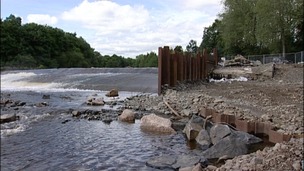 Work to build the first hydro-electric plant in the Borders is underway. It's expected to generate power for more than 200 homes.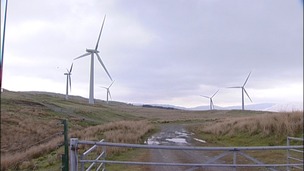 As part of a national campaign objecting to windfarms, around 40 people have held a protest in Kendal
Live updates
Superfast broadband in Cumbria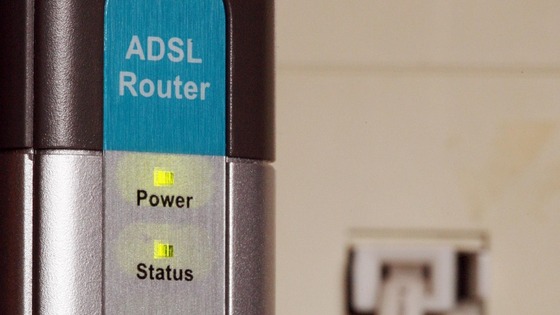 Children in a Cumbrian village are among those celebrating the switch on of the first new super fast fibre broadband supply delivered by the the Connecting Cumbria Project.
Yanwath's new cabinet is connected by fibre to Penrith's main exchange giving faster broadband speeds
Radar to stop speeding on Windermere
Speeding on Windermere in the Lake District is now being controlled with the help of state-of-the-art marine trackers.
It has cost the Lake District National Park thousands of pounds - but not everyone is happy with the investment.
Fiona Marley Paterson reports:
Advertisement
Radar to stop speeding on Windermere
Andy Dell is a park ranger for Windermere and he hopes the new radar technology will help make the lake safer for visitors:
Borders flood prevention project moves step forward
The Scottish Environment Minister, Paul Wheelhouse MSP, has been to see how restoration work to a river could create a framework for flood prevention.
Scientists hope a project to put bends back into a river in Peebleshire will prevent flooding in nearby towns and villages.
Jenny Longden reports.
Cockermouth launches app
Cockermouth in Cumbria has now got its own smartphone and tablet app. It is designed to be used by local people and visitors - and features information about where to shop and 'what's on'.
There is even a Flood Trail, so people can learn about how the town was destroyed in 2009 and has been rebuilt since.
Watch Samantha Parker's report here:
Cockermouth launches app
Joe Broomfield, town center manager.
Advertisement
Cockermouth launches app
Sarah Hewitson, shop owner.
Cockermouth launches app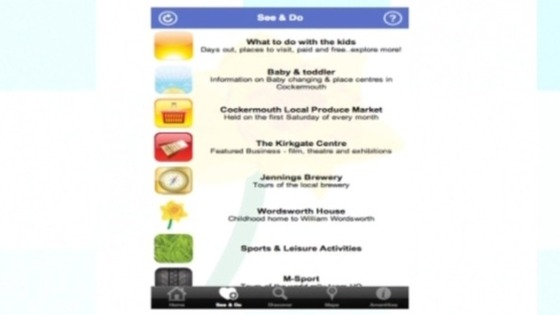 Cockermouth in West Cumbria is the first town in the county to launch its very own app.
It has information on local amenities including places to eat and drink, tourist destinations and mother and toddler groups.
Joe Broomfield, the town centre manager, said: "More and more people are using apps today. You see them walking down the street with their smart phones out and with their tablets. On its own it's not going to be a panacea but it is part of the marketing mix."
High speed broadband will soon be available in a large parts of north Cumbria, which is the first time in the country 4G has been rolled out to a large rural area.
Digital provider EE claims it will enable people to get more than triple the current download speed.
It follows a successful trial in Threlkeld as Samantha Parker reports.
Watch her full report below.
Broadband boost for Borders
"I very much welcome this latest announcement from BT. It is essential that households and businesses everywhere in Scotland have access to high-speed connectivity and fibre broadband will play a key role in enhancing our digital offering.

"The Scottish Government is committed to ensuring that a world class digital infrastructure is in place across Scotland by 2020 and that a significant increase in coverage has been achieved by 2015.

"This investment, along with significant investment by the public sector, will ensure that this ambition is achieved. "
– Nicola Sturgeon, Deputy First Minister and Cabinet Secretary for Infrastructure
"This latest investment is a major vote of confidence in Scotland's future success. It will be a key part of our economic revival as we finally shrug off the effects of the downturn and create a better, more prosperous future.

"This exciting technology will transform on-line education, training and leisure for households and enhance the competitiveness of local firms.

"BT has now announced plans to make fibre broadband available to around 1.45 million Scottish homes and businesses. Reaching that target will be a substantial achievement"
– Brendan Dick, Director, BT Scotland
Load more updates