A row has broken out between farmers and conservationists over flood defences in the Lyth Valley in South Cumbria.
The Environment Agency is due to switch off four pumps, which keep the land drained, and farmers and landowners are keen to find a way to run the system themselves.
But conservationists argue that continual drainage will lead to more wildlife being lost.
The Kelso Ram Sale is considered by many to be the biggest, and best known, one-day event of its kind in the world:
I think without boasting it's probably the best known ram sale in the world.

We've 16 rings selling simultaneously it's unique."
– Ronald Wilson, Border Union Agricultural Society
Advertisement
This year's Westmorland County Show had a record turnout, the organisers have confirmed.
The annual Kelso ram sale takes place today, and here are a few facts you might not have known about the event:
The first Ram Sale was held in the Knowes in Kelso, way back in 1836
It's tradition for the bell to be rung at 10am exactly by the Secretary of the Society, to begin selling
A 'Tup Taxi' helps buyers transport their new rams from the pens to their vehicle
It's considered the biggest single day ram sale in the world
In 1993 more than £2 million was made in sales
In the last few years rams have been exported to three EU countries, Holland, Germany and Ireland
Watch Fiona Marley Paterson's full report, as more than 30,000 people flocked to the Westmorland County Show:
One of the world's biggest ram auctions is taking place in the Borders today.
The annual Kelso Ram Sale, which traces its history back to the 1830s, will see thousands of rams bought and sold at Springwood Park.
Advertisement
Thousands enjoyed a sunshine filled day at the show. But many of the farmers there have serious concerns over milk and lamb prices.
Read the full story ›
There are already more than 30,000 people at this year's Westmorland County Show, which means they're getting close to last year's record of 35,000.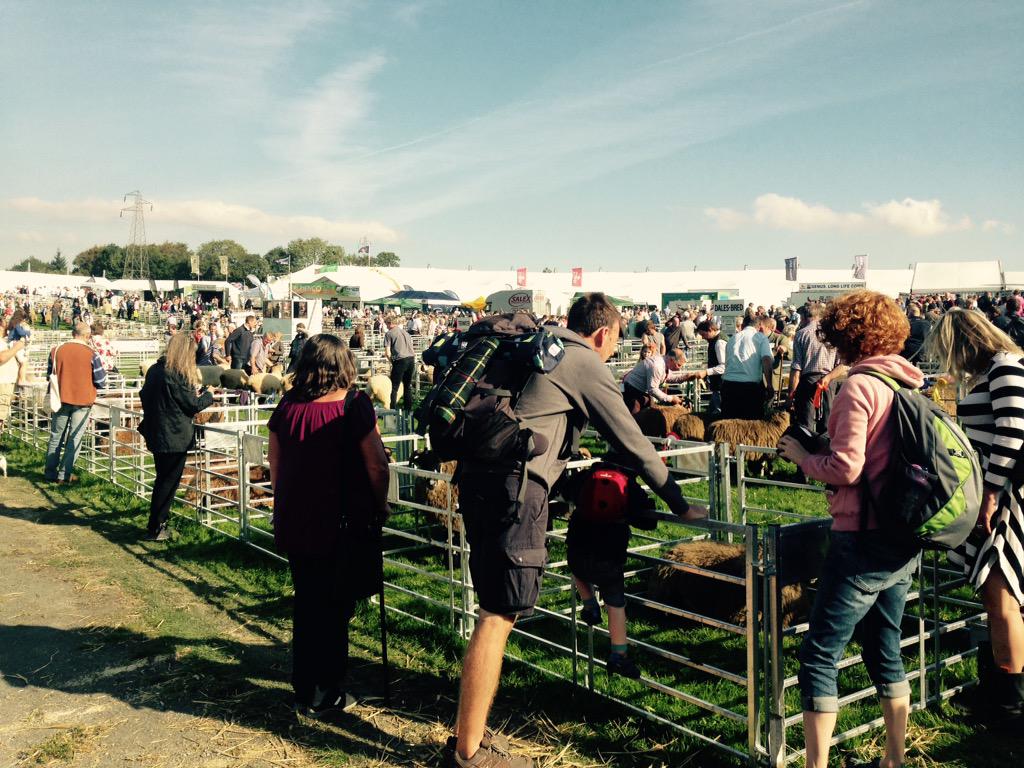 Marquees and show rings have been popping up in fields near Kendal, as Cumbria's biggest agricultural show gets underway.
Organisers are expecting around 30,000 people to turn up to this year's Westmorland County Show, at Crooklands.
They're asking people to help ease traffic by following the signs.
From the North down the M6 exit at J36, if you're coming up the M6 please exit at J35, coming from Kendal please come through past the hospital and come through Endmoor.

Coming from the Furness peninsula please come through Levens Bridge, turn right and come through Milnthorpe."
– Christine Knipe, Westmorland County Show
Load more updates