Thousands enjoyed a sunshine filled day at the show. But many of the farmers there have serious concerns over milk and lamb prices.
Read the full story ›
There are already more than 30,000 people at this year's Westmorland County Show, which means they're getting close to last year's record of 35,000.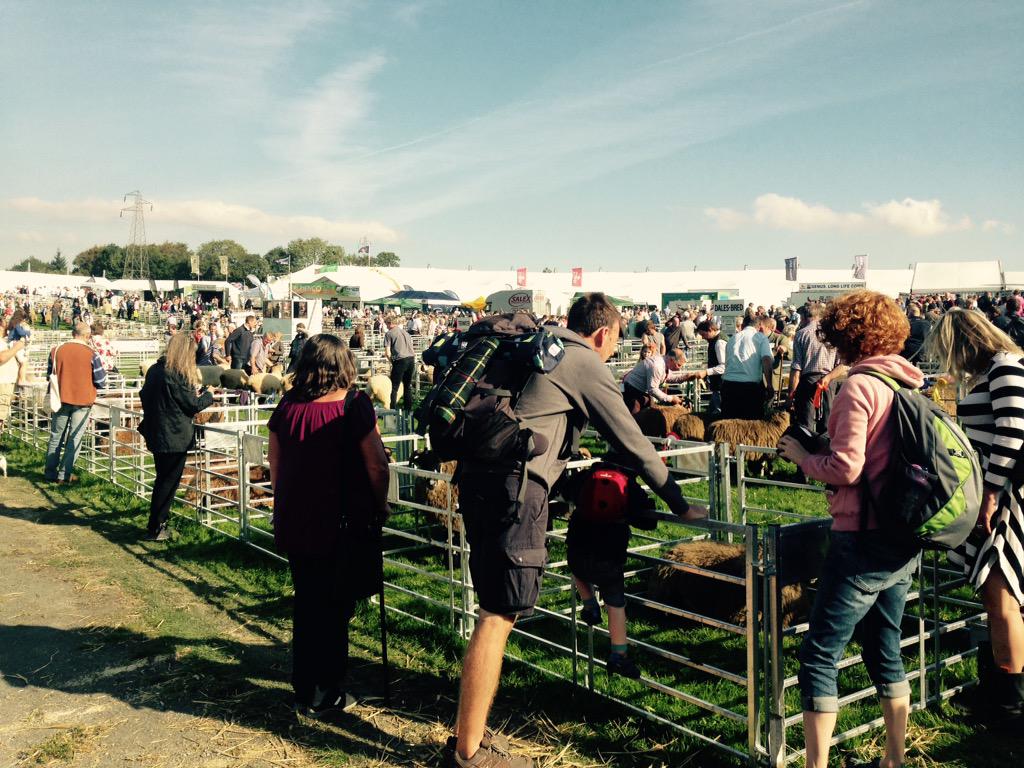 Advertisement
Marquees and show rings have been popping up in fields near Kendal, as Cumbria's biggest agricultural show gets underway.
Organisers are expecting around 30,000 people to turn up to this year's Westmorland County Show, at Crooklands.
They're asking people to help ease traffic by following the signs.
From the North down the M6 exit at J36, if you're coming up the M6 please exit at J35, coming from Kendal please come through past the hospital and come through Endmoor.

Coming from the Furness peninsula please come through Levens Bridge, turn right and come through Milnthorpe."
– Christine Knipe, Westmorland County Show
A man has suffered serious injuries to his chest after being struck by a cow in Cumbria.
The 57-year-old was airlifted from a farm near Brampton and was flown to the Royal Victoria Infirmary in Newcastle by the Pride of Cumbria air ambulance.
He's currently in a serious condition and is being treated at the major trauma centre.
Advertisement
NFU Scotland is launching a campaign to raise awareness of the problems of dog fouling on agricultural land.
All Scottish farmers have been sent out a survey to assess the level of the problem on their land, and identify areas where campaigning can be targeted.
The campaign is scheduled to run during the spring, at a time of the year when the better weather brings an increase in the number of people getting out and about in the countryside with their dogs.
Lord Curry of Kirkharle, the Bishop of Carlisle, representatives from the farming industry and college dignitaries were among four hundred guests welcomed to Newton Rigg's Penrith campus to celebrate the new Dairy Unit's official opening.
The herd was wiped out in 2001 and has since been built back up to 151 cows and heifers. The new dairy unit will enable Newton Rigg students to learn the dairy trade in a state of the art facility.
Event organiser Brian Richardson, the Chief Executive of the H&H Group says that the local economy as a whole will benefit from hosting such a large event.
Load more updates