Live updates
Deadline day for snow-hit farmers
Mike Sanderson from NFU England says some farmers will take years to recover:
Deadline day for snow-hit farmers
William Evans is a farmer from Stranraer in Dumfries and Galloway.
He said that given the chance, he would change the way the compensation claims are assessed:
Advertisement
Deadline day for snow-hit farmers
Andrew McCornick is the Regional Chairman for NFU Scotland (Dumfries and Galloway).
He says that although the government aid is welcome, it is not the long term solution:
Deadline day for snow-hit farmers
Farmers who were hit by the severe snow storms during spring only have until the end of the day to apply for government aid.
South of Scotland MSP Jim Hume is urging farmers in Dumfries and Galloway and the Scottish Borders to apply for their share of the £6 million aid package.
Thousands of sheep were left buried under massive snow drifts during the snow storms.
"Farmers across the Borders and the south west were hit hard by the very severe weather at a time when their livestock were especially vulnerable.

"This aid package will be a lifeline for many businesses and it's critical that those most in need apply before the Friday deadline."
– Jim Hume MSP, Scottish Liberal Democrats, South of Scotland
Tributes paid to Dumfries aid worker
Khalil Dale's brother Ian, his friends Zia and Dora and fiancee Anne expressed their sadness with this statement:
"We are shocked and saddened beyond comprehension for the senseless and brutal way in which our beloved Khalil was murdered.

"At this painful time we feel many mixed emotions, including hurt, grief, confusion and anger. We particularly need time and space to grieve our loss, and do respectfully ask that the media respect this.

"During Khalil's abduction and following his death, there has been an overwhelming flood of support, kindness and love from all corners of the globe, and we are very humbled and grateful for this empathy and solidarity.
"In particular, we wish to thank the Red Cross and Red Crescent family across the world for their support and for their focus throughout on Khalil's safe release. We have been with them throughout this ordeal, and we know they share our grief.

"We do not wish to see the inhumanity and brutality of his death debase the memories we have of Khalil. Without question, Khalil was amongst the most gentle, most kind and most loving person we have ever known.

"For all who knew him, his deeply caring and considerate nature was what left a lasting impression.
"His tireless work with the most impoverished and vulnerable people of the world was a reflection of his beliefs in love, in solidarity and in compassion. He was a true humanitarian.

"We will not let the events of the past week sully Khalil's memory. Khalil was a better man than that. We pity those who took his life.

"He achieved much in this world. His life was one of love, not hatred. His life was one of kindness, not cruelty. His life was one of beauty and joy.

"We will always remember our Khalil, our Ken, as a man who brought joy to us and countless others."
– Family and friends of Khalil Dale
Tributes paid to Dumfries aid worker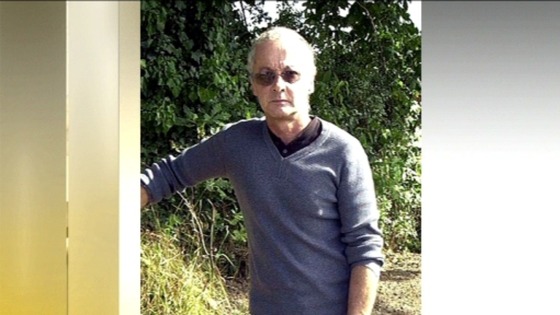 The family and friends of a British aid worker who was murdered in Pakistan have paid tribute to him.
Khalil Dale, from Dumfries, was found dead on Sunday, more than four months after being abducted whilst working for the International Red Cross.
In a statement released today, his brother Ian and fiancee Ann said they are shocked and saddened by the death.
They described the 60-year-old as "amongst the most gentle, most kind and most loving person we have ever known".
Advertisement
Back to top