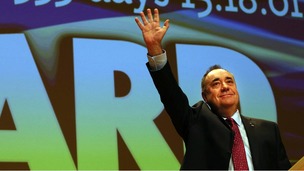 SNP are 'fired up and optimistic' says ITV Border's Political Editor Peter MacMahon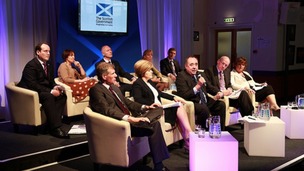 A look at the highlights from the Scottish Cabinet's two day visit to Hawick in the Scottish Borders.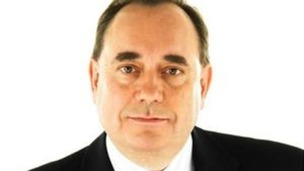 Nicola Sturgeon used her speech on the final day of the SNP conference in Perth to launch an attack the UK government's welfare reforms.
Live updates
Scottish Cabinet in the Borders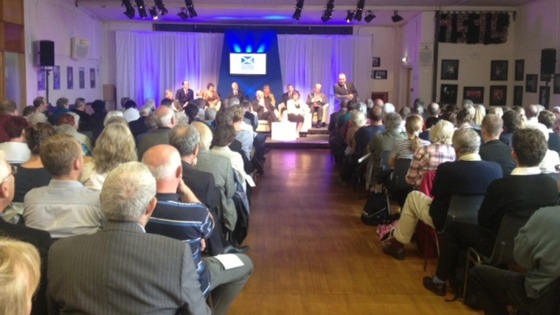 Scotland's First Minister says farmers and fishermen would get better funding from the European Union if the country votes for independence.
Alex Salmond was speaking in Hawick as part of the Scottish Cabinet summer tour.
Ministers met at Borders College this morning and a question and answer session is currently taking place in Hawick High School.
Scottish Cabinet in the Borders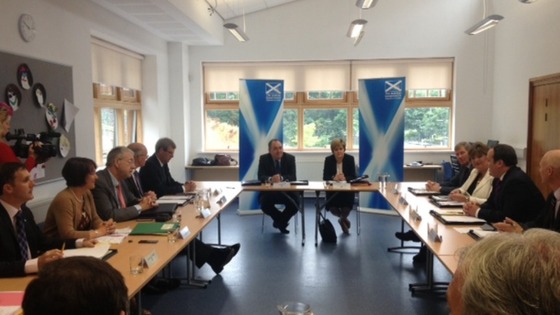 First Minister Alex Salmond and his Cabinet have arrived at the Borders College in Hawick for their meeting.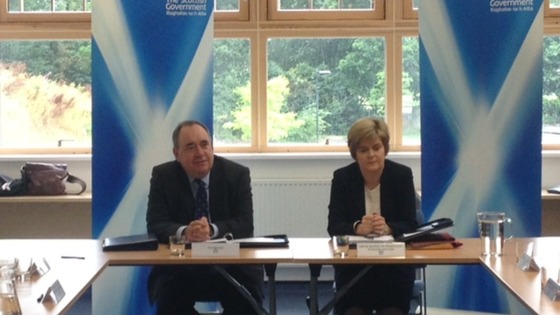 Advertisement
Scottish Cabinet in the Borders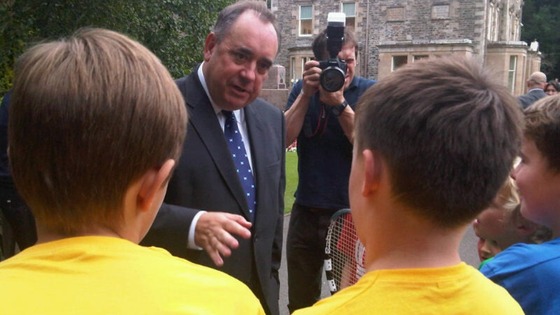 Alex Salmond has been meeting children in Hawick as part of his visit to the Scottish Borders.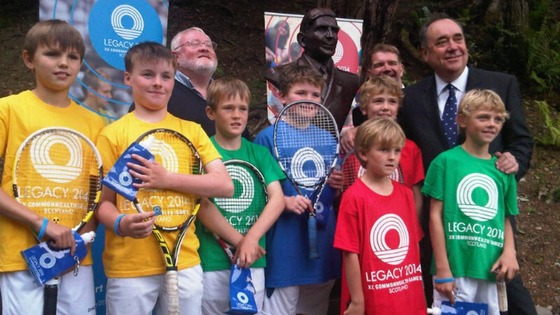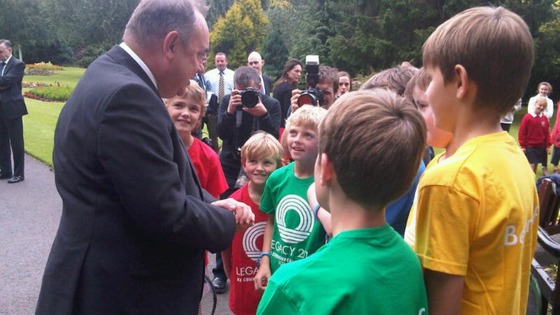 Scottish Cabinet in the Borders
Speaking ahead of the Hawick visit, First Minister Alex Salmond said:
"The event at Melrose was extremely successful, and I hope that this year's visit to Hawick can emulate that success by taking cabinet directly to the people and ensuring they get a chance to discuss the issues they care about directly with my team of ministers.
"This year, we are taking the Cabinet to the four corners of Scotland, and although the first event location – Shetland – was about as far from Hawick as it is possible to get in Scotland, people's priorities remain the same, and I expect the same level of engagement from Borders' folk on issues such as jobs, health care, law and order and agriculture.
"I hope to see as many people as possible at our public discussion event at Hawick High School on Wednesday.

"Unsurprisingly, the opportunity to buttonhole ministers on a range of issues has proved extremely popular at past events and I am looking forward to another stimulating discussion with the people of Hawick."
– First Minister Alex Salmond
Scottish Cabinet in the Borders
Scottish First Minister Alex Salmond is visiting the Scottish Borders with his Cabinet.
Mr Salmond will firstly visit Barrie Knitwear in Hawick, where he will tour the facility, meet staff and learn about the traditional Borders industry.
The cashmere manufacturers were bought over by Chanel last year.
He will then travel to Wilton Lodge Park in Hawick, where he will visit the bust of local rugby legend Bill McLaren.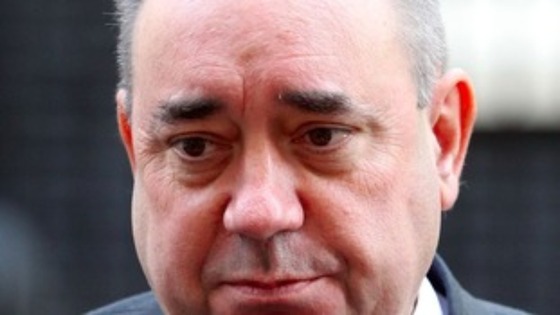 Alex Salmond has paid tribute to the seven men who killed when the Solway Harvester sank more 13 years ago.
The scallop dredger went down in waters off the Isle of Man during heavy storms in January 2000.
During a visit to the island, the First Minister took part in a wreath-laying ceremony to remember the sinking and those who were killed.
The Solway Harvester had sailed from its home port at the Isle of Whithorn in Dumfries and Galloway the day before the sinking.
Those who died were the skipper Craig Mills, 29; his brother, Robin, 33; their cousin, David Mills, 18; Martin Milligan, 26; John Murphy, 22; David Lyons, 17; and Wesley Jolly, 17.
Two regular crew members - the mate and an ill deckhand - did not go on the fatal sailing and were replaced by Robin and David Mills.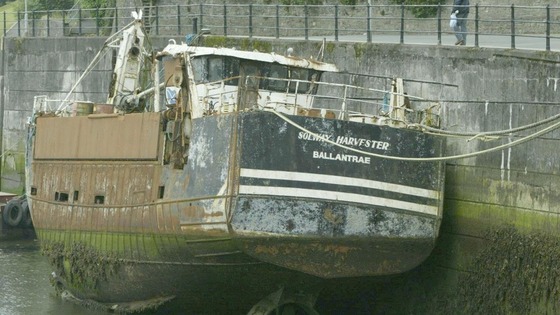 Mr Salmond said:
"On behalf of the people of Scotland, I'm grateful for this opportunity to pay tribute to the crew members of the Solway Harvester, seven men who lost their lives so tragically in this terrible accident.
"This was a massive loss for their families and the community of the Isle of Whithorn, a loss that is still being mourned 13 years later.
"Having represented a fishing community for 25 years, I understand only too well the impact that such a tragedy has, not only on the families of those lost, but on the wider community.
"It is a painful reminder of the dangerous environment in which our fishermen work each and every day, and the brave efforts that our rescue services always make to help those in need."
He described the memorial on the Isle of Man - which was created from a bollard used to tie up boats on the Isle of Whithorn - as a "lasting tribute" to those who died.
Mr Salmond said:
"It signifies the close bond between Scotland, the Isle of Man and all the fishing communities around the Irish Sea."
Advertisement
First Minister unveils new tartan at Borders mill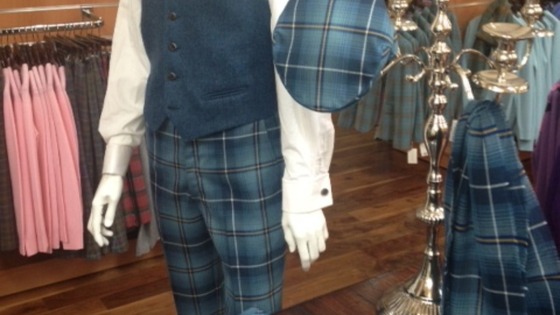 The First Minister has unveiled a new tartan to mark the 2014 Ryder Cup at a textile mill in the Scottish Borders.
Alex Salmond was given a tour of the Lochcarron mill in Selkirk before unveiling the new blue, white and gold design.
Borders rugby player called up for Lions tour
Congrats to @scotlandteam rugby players Stuart Hogg, Sean Maitland and Richie Gray selected for #Lionstour. Good luck to the whole team (AA)
Scotland's First Minister has announced his cabinet will be visiting the Borders this summer.
Alex Salmond, alongside other Scottish ministers, will visit Hawick between the 20th and 21st of August.
They will take part in a range of activities, visits and open question and answer sessions with members of the public.
His summer cabinet has visited Stranraer, Dumfries and Melrsoe over the past few years.
"For the past five years, the Scottish Government has taken its summer cabinet programme to every corner of Scotland, with meetings in such diverse locations as Renfrew, Melrose, Dundee and Skye.

"The summer recess gives us an incredibly important opportunity to get out and meet people from a wide range of backgrounds and communities and hear their views on a range of issues.

"I know all of the cabinet are all looking forward to another exciting and valuable round of visits during this year's programme.
"This year we will be visiting Shetland, Hawick, Campbeltown and Fraserburgh where we will be talking and listening to local people in every corner of the country about the things that matter to them.

"I am determined that we continue to work with the people of Scotland to give them the stronger economy, fairer society and brighter future we all deserve. These summer cabinets are an important part of helping to build that future and I hope as many people as possible will join us during this exciting programme."
– First Minister Alex Salmond
Thatcher funeral: Wednesday 17th April
First Minister Alex Salmon has paid tribute to Baroness Thatcher.
"Margaret Thatcher was a truly formidable prime minister whose policies defined a political generation.

"No doubt there will now be a renewed debate about the impact of that legacy.

"Today, however, the proper reaction should be respect and condolences to her family."
– Alex Salmond, Scotland's First Minister
Load more updates
Back to top