Police are continuing to search for a man from Annan who has now been missing for a week.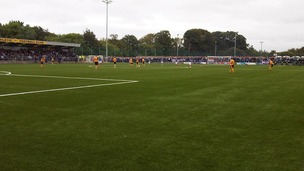 First sell-out game in Annan's history as the club play host to fallen giants, Glasgow Rangers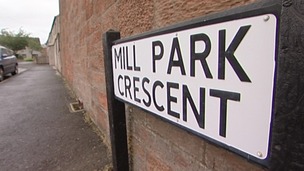 A man's appeared in court in connection with the robbery of a 92 year old woman in South West Scotland.
Live updates
Police are appealing for witnesses after an unprovoked attack in Annan town centre.
The 51-year-old man was attacked as he walked down the High Street at 9:10pm on Sunday, 20 April 2014.
He had previously been assaulted opposite the junction with Butts Street.
He was not seriously injured.
The man responsible is described as white, about 25-years-old, under 6ft tall, with short ginger hair.
He was also said to be wearing a red striped jumper and blue jeans.
There was a second man present but he was not said to have taken part in the assault.
If anyone has any information regarding the identity of the man responsible they should call Police Scotland on 101 or call Crimestoppers anonymously on 0800 555 111.
Police are investigating an attempted break-in to stores at Annan Hospital.
The incident is believed to have happened between 12pm on Friday 11 April and 8:30am on Monday 14 April.
No entry was gained to the stores, but around £500 worth of damage was caused to the property.
A white coloured Ford Transit van was seen at the hospital on the afternoon of Sunday 13 April. Police are keen to trace the occupants the van.
Advertisement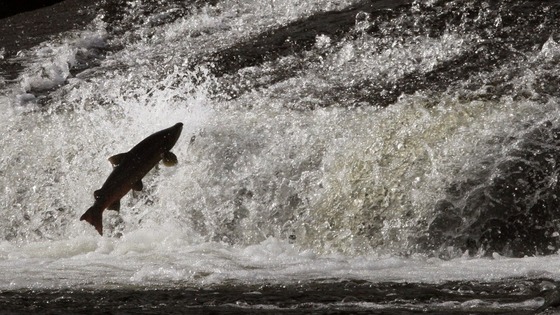 A new report suggests hatcheries on salmon rivers could have a detrimental affect on salmon numbers.
The article, complied by the director of the river Annan fisheries board, shows the practice of artificially stocking salmon rivers is an ineffective method of boosting stocks.
Citizens Advice Service to come to Annan Athletic
Following a rise in the number of people in the area who have had problems with doorstep, high street and payday lenders, the citizens Advice Service has decided to make themselves accessible to the community at Annan Athletic v Peterhead. Advisors will be on hand in the supporter's social club.
Annan railway station regeneration underway
Work to regenerate the area around the railway station in Annan is underway.
Dumfries & Galloway Council have allocated £260,000 to the project.
New lighting will be put in and roads will be re-surfaced. Landscaping will also improve access to the station and Annan Academy.
Annan railway station regeneration underway
"The Annan Station project is part of a wider Annan masterplan that was agreed in 2010 and that identified the access points to the town as being important.

"It's all about giving good first impressions to visitors coming to the area, so the railway station is going to be improved as a key access point, but also the entrances to the town itself.

"The council see the whole Gretna, Lockerbie and Annan regeneration area as a key priority."
– Cllr Colin Smyth, Dumfries & Galloway Council
Advertisement
Annan railway station regeneration underway
Dumfries and Galloway Council say the regeneration of the Gretna, Lockerbie, Annan corridor is a priority.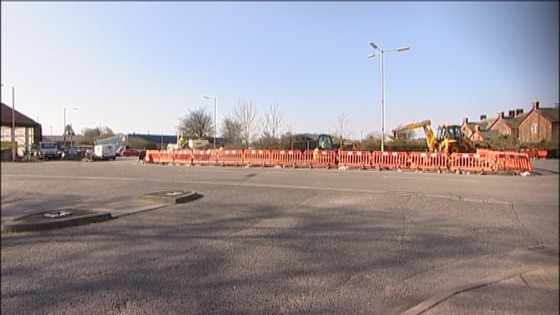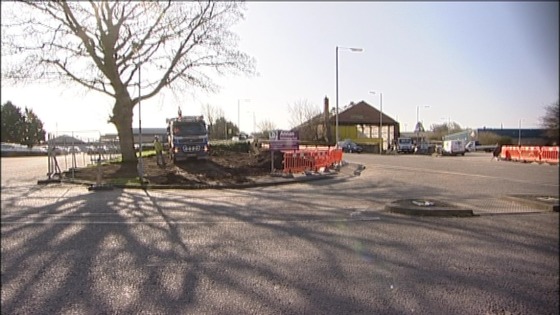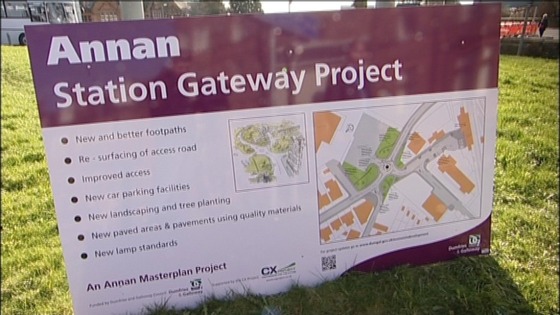 Annan railway station regeneration underway
Work has begun to regenerate the area around the railway station in Annan.
Dumfries and Galloway Council have allocated over £260,000 to improve the local area.
New lighting will be put in, roads will be re-surfaced and there will be landscaping done to improve access to the station and Annan Academy.
Police in Scotland believe the death of missing Annan man Ian Carruthers was an accident after a post mortem was inconclusive.
Mr Carruthers was last seen at his home on January 17th and officers carried out extensive enquiries and searches in order to locate him.
His body was found on March 7th on the shore at Portling near Dalbeattie. A full forensic examination and post mortem have since taken place which have proved to be inconclusive in the cause of death.
"Following extensive and exhaustive enquiries, there are no apparent suspicious circumstances in respect of the death of Ian Carruthers.

"Following the Post Mortem examination, the cause of death will remain recorded as 'unascertained', however, given all of the known circumstances and in the absence of any evidence to the contrary, his death has all the hallmarks of a tragic accident.

"I have spoken with the Ian's immediate family and fully explained all of this to them, which will hopefully provide some closure for them in this matter."
– Detective Inspector Filippo Capaldi, of Police Scotland's Major Investigation Team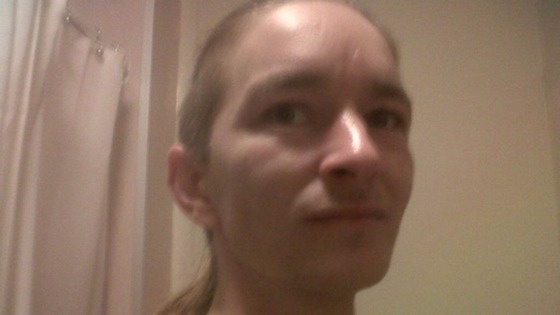 The family of a missing man from Annan are making a fresh appeal for information to mark his 31st birthday.
Ian Carruthers has been missing for nearly six weeks, despite extensive police searches in the area.
He was last seen on Friday, 17 January in the Longmeadow Avenue area of Annan.
Load more updates
Back to top