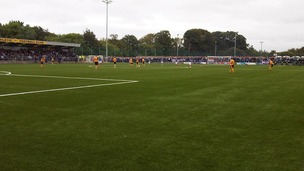 First sell-out game in Annan's history as the club play host to fallen giants, Glasgow Rangers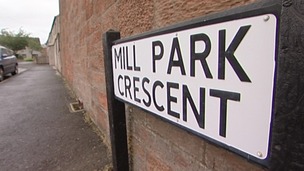 A man's appeared in court in connection with the robbery of a 92 year old woman in South West Scotland.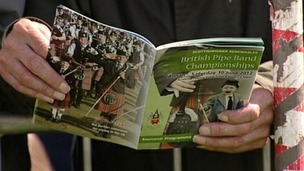 More than 3000 pipers have descended on Dumfries and Galloway as it hosts the British Pipe Band Championship.
Live updates
Missing Kerriann Hearn, 26, from Annan has been found.
Police in Scotland say they are growing concerned about the whereabouts of Kerriann Hearn, 26, from Annan who has not been seen since last Thursday, 25th April 2013.
Anyone with any information are asked to contact Police Scotland on 101 or speak to any Police Officer.
Advertisement
The Chancellor is under pressure to rethink changes to benefits in tomorrow's budget.
Thousands of people have been protesting against the so called 'Bedroom Tax', which is due to come in next month.
The tax will mean that tenants with a spare room will have their housing benefits cut.
Our reporter Kathryn Samson met one man from Annan who fears that he will be made homeless as a result of the new changes.
You can watch her full report below.
Annan car fires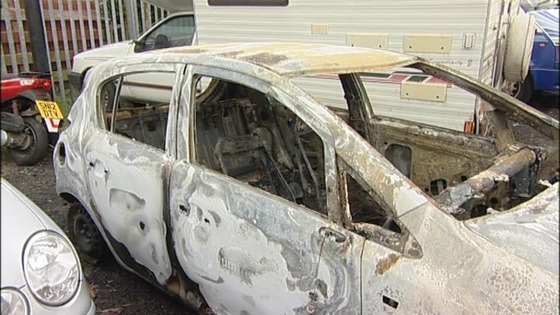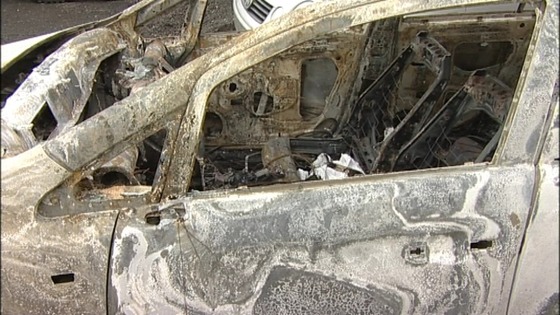 Annan car fires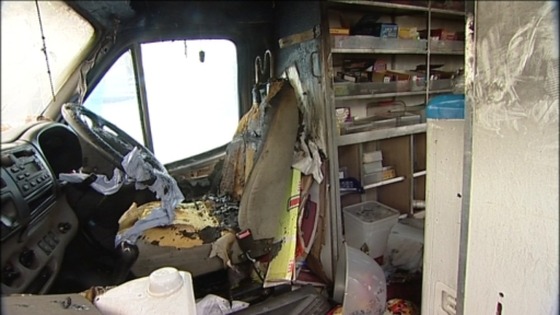 A 27-year-old man has been arrested after four vehicles were set alight in Annan in four separate instances.
The fires are thought to have caused thousands of pounds worth of damage.
Annan car fires
Police say they need more people to come forward with information after four vehicles including an ice cream van were set on fire.
The vehicles were all destroyed in the fires which happened on four separate nights in the past week in Annan.
Advertisement
Police are investigating a number of suspicious fires in Annan, after a fourth car was set on fire in less than 6 days.
A Vauxhall Corsa was set alight in the Everholm car park on Thursday morning (31st January), and although the fire brigade managed to extinguish the fire, the car was destroyed.
The other fires include a red Peugeot 306, a silver VW Polo and an ice-cream van.
Police are appealing for anyone with information to get in touch.
Annan host Glasgow Giants
Annan Athletic held Glasgow Rangers to a goalless draw in the biggest game in the club's history. A sell-out crowd packed into the Galabank Stadium for the first time ever for the tie.
Annan host Glasgow Giants
Annan host Glasgow Giants
The first half of Annan's historic game has ended in a goalless draw. The club are playing Glasgow Rangers and it's the first time there has ever been a sell-out crowd at Galabank Stadium.
Load more updates
Back to top