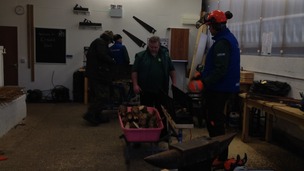 Ernie's Shed near Appleby is a small Cumbrian charity offering somewhere for retired farm and countryside workers to go.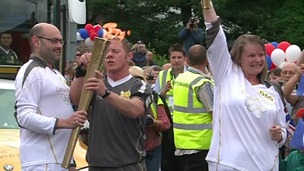 Olympic torch relay: Appleby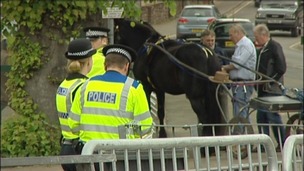 Cumbria police have said the Appleby Horse fair has been successful.
Live updates
Appleby charity's success
A small Cumbrian charity is celebrating its first successful two months after opening a shed for retired farm and countryside workers.
It's the first in its kind. The men do all those odd jobs we all have in a safe, friendly place. Fiona Marley Paterson has more.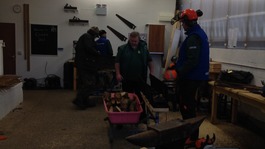 Ernie's Shed near Appleby is a small Cumbrian charity offering somewhere for retired farm and countryside workers to go.
Read the full story
Advertisement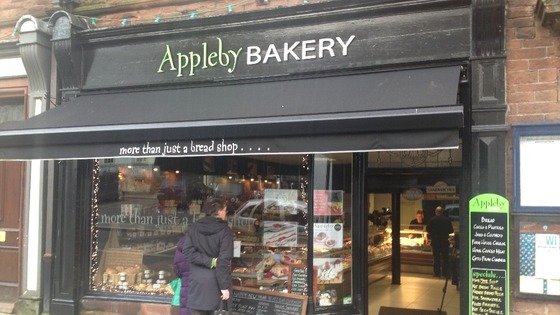 A shop in Cumbria is taking part in a television show to find Britain's Best Bakery.
The Appleby Bakery is being tasked with showing Cumbria's TV chef and restauranteur Peter Sidwell a new, fresh approach to baking that tells him exactly where the bakery is from.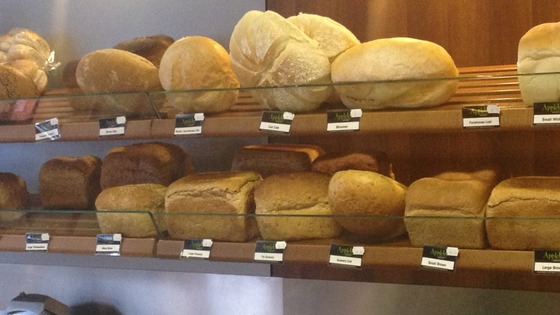 Part of a military base could be used as a camp site for travellers heading to Appleby Horse Fair.
The Ministry of Defence is considering the plan to free some of its testing range at Warcop to ease concerns about where travellers will stay when traveling to the fair.
Local MP Rory Stewart described the meeting with the M.O.D as 'surprisingly productive'.
The meeting comes after months of lobbying. It's thought a final decision will not be made for some time.
There have been numerous complaints for many years about travellers setting up camp in places like Appleby, Kirkby Stephen and Brough when on their way to the horse show.
Your Pictures: Thursday's windy weather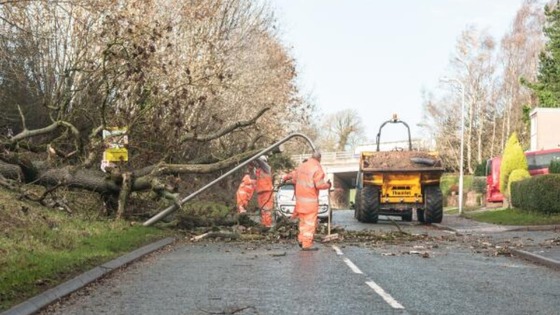 Appleby horse fair 2013
It is the beginning of the end of the Appleby horse fair for another year.
The annual gathering of gypsies, travellers and horse traders officially comes to a close on Wednesday, but police are warning motorists to take care as a large number of horse drawn vehicles are taking to the roads.
Andy Burn reports:
Advertisement
Appleby horse fair 2013
Large numbers of people have been leaving Appleby as the annual horse fair draws to a close.
Cumbria Police say that the fair has been relatively trouble free, despite 40 arrests being made.
20 people were arrested on suspicion of conspiracy to cause grievous bodily harm during one police operation on Friday (7th June), but arrests for the rest of the fair were relatively low.
The multi-agency strategic co-ordination group (MASCG) has been working with various organisations to ensure the fair was as safe and enjoyable as possible for all involved.
The MASCG have worked hard yet again to make sure Appleby Horse Fair was safe and enjoyable for everyone who attended.

"Despite some incidents on Friday, it has been a relevantly trouble free event, with everyone enjoying the sunny weather and getting into the holiday spirit.

"The MASCG understand that some local communities have had some issues this year and we wish to thank them for their patience and tolerance.

"We welcome their feedback and will use it to see what improvements we can make next year in an aim to reduce the impact this event had on our local residents."
"As many visitors begin to leave the Fair, police are focusing their attention on local roads to ensure people can return home safely.

With more bow tops and horse drawn vehicles using Cumbrian roads on their journey home, officers are urging people to take extra care, reduce their speed and allow more time for their journeys."
– Superintendent Sean Robinson, Cumbria Police
Appleby horse fair 2013
The clean up of Appleby gets into swing today as the horse fair draws to a close.
Wednesday (12th June) is officially the last day of the fair which this year attracted 40,000 visitors to the area.
Police are warning motorists to be aware that horse drawn vehicles may be on the roads, and in particular on the A66 in Cumbria.
Appleby horse fair 2013
Appleby horse fair 2013
The RSPCA is to investigate the circumstances surrounding a horse breaking a leg at the Appleby Horse Fair.
RSCPA officers have been on patrol throughout the fair area and have offered advice to people about the over use ofsticks, harness rubs on horses and inexperienced riders.
One horse was located with a broken leg early on Saturday morning and had to be put down.
The RSPCA says it will be investigating the circumstances of this incident.
We will continue to be on patrol today and will be proactively speaking to people about animals in the area. We have noticed a number of puppies for sale at Appleby Fair and would advise any visitors not to buy these puppies. The Community Meeting held last night was successful and praise was given to the group for service that has been provided so far during the fair.
– RSPCA Chief Inspector Rob Melloy
The focus of the group will be around the safety of people who are visiting the fair and the local community. We continue to emphasise the importance of people being aware of their surroundings. If you are visiting the fair be aware of fast moving horses, don't walk on the roads and stick to the walkways. Advice has been given to the gypsies and travellers to slow down when on horse drawn vehicles in certain areas."
– Robin Hooper, chair of the MASCG
Load more updates
Back to top