Live updates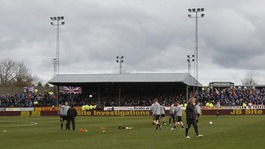 Cold snap hits football fixtures
Carlisle United's postponed League One match away to Doncaster has been re-arranged for the evening of Tuesday 9th April.
The game at the Keepmoat Stadium had been scheduled for tonight but was called off because of a frozen pitch.
Blues boss Greg Abbott told the club's official website:
"There's a lot of football to be played between now and then so it's one we will think about as we get closer to the kick off date.

"In the mean time we want to make sure we continue to do our jobs properly so that we go into it in a good run of form.

"Doncaster have been really good with us with the way they handled this postponement. Nobody ever wants to lose a game to the weather but it was dealt with quickly and with minimum fuss.

"Our focus now is on the trip to Leyton Orient, so we will get the lads in over the next few days and start our preparations for that."
– Greg Abbott, Carlisle United Manager
Advertisement
Cold snap hits football fixtures
The Scottish Third Division match between Berwick Rangers and Queen's Park will go ahead as planned tonight.
The pitch at Shielfield Park passed its 2:30pm inspection and the Northumberland club has confirmed the game is on. Kick-off is scheduled for 7:45pm.
Cold snap hits football fixtures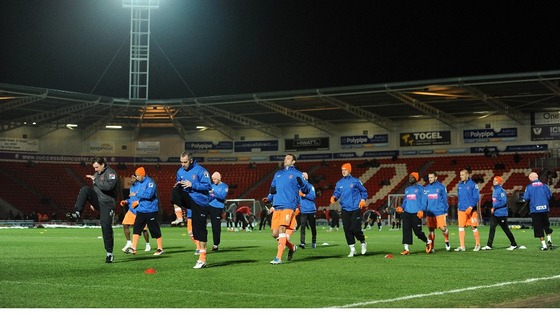 Tonight's League One match between Doncaster Rovers and Carlisle United has been postponed due to a frozen playing surface.
A pitch inspection at the Keepmoat Stadium has ruled the game was unplayable.
Cold snap hits football fixtures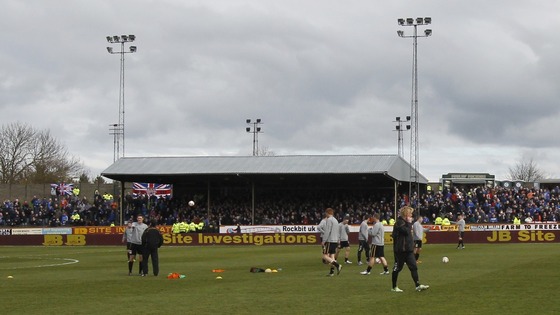 A pitch inspection will take place ahead of this evening's Scottish Third Division match between Berwick Rangers and Queen's Park.
The Northumberland club have said conditions are improving at Shielfield Park, and they are hopeful tonight's game can go ahead. The inspection is scheduled for 2:30pm.
Cold snap hits football fixtures
A pitch inspection is due to take place at the Keepmoat Stadium at 12pm to determine whether Carlisle United's League One match with Doncaster can go ahead.
Temperatures have plummeted across the UK this week, putting the match at risk of being called off.
Advertisement
Berwick Rangers post profits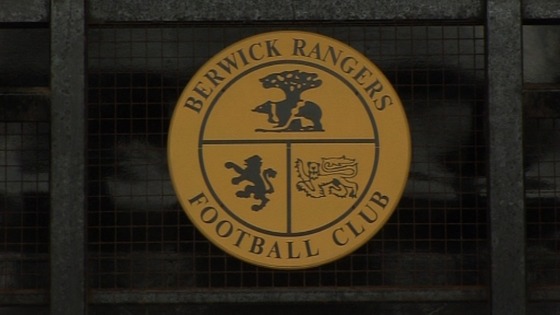 Berwick Rangers have posted a profit of £153,000 during the course of the last financial year. Chairman Brian Porteous said the club was now "debt free" and added that there were not many in Scotland who could boast that there were in this position.
One of the reasons for the profit was the Scottish Cup tie against Celtic which brought in a six figure sum. This helped increase the Third Division outfit's turnover from £261,000 to £470,000 in 2011. Last year Berwick recorded a loss of £3,700.
Mr Porteous told the club's annual general meeting:
"The Celtic game allowed us to clear Berwick Rangers Football Club's debt and allowed us to run this season without the use of the bank's overdraft facility, for the first time in seven years that I have been a director.
"It has been hard work and may I say still is given the costs of running a professional football team no matter which league we are in. The Celtic game after off takes was worth over £100,000 to us and it is obvious that without that money we would not have made a profit.
"It means we are now debt free and we are ahead of out five year business plan which we set when we took over. The club is moving in the right direction and we will be doing everything in our power to ensure that happens in the future as well."
Back to top