A small village in Cumbria is at the centre of a world first in mobile phone and broadband technology. Sebergham, near Wigton, is taking part in a trial of a brand new system aimed at trying to connect remote rural areas.
The new technology works via a series of small mobile antennas and, if successful, should allow all the homes and businesses to receive a mobile phone signal and access to much faster broadband.
Mal Hilton, the Chairman of Northern Fells Broadband, has been telling ITV Border more about the scheme.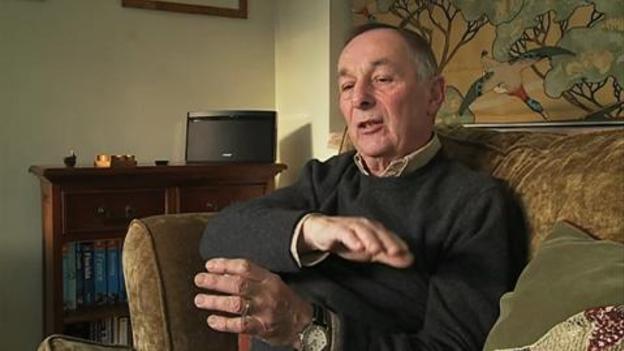 A Cumbrian village has trialled a world first in mobile and broadband technology which will provide reliable services to rural areas.
Households and businesses in Sebergham near Penrith are all benefiting from the experiment.
Advertisement
Cumbria is celebrating its first year since introducing high speed internet to the county.
The project Connecting Cumbria switched on the service at the village of Yanwath near Penrith last year.
The project hopes 93 percent of Cumbrian houses will have access to the service by the end of 2015.
An information session is being held in Newtown St Boswells to teach local people about how fibre broadband works.
A specially adapted van called the Mobile Fibre Showcase will roll into the town at 12:30 on 7 October.
It'll be based at the Scottish Borders Council HQ, and visitors can learn how to make the most of the Superfast broadband, which is being rolled out across the country.
Broadband services in rural areas have been discussed at public meetings in Hawick and Denholm. Internet connections are slow and unreliable in parts of the Borders. It can cause real problems for businesses, as Joe Pike reports:
Broadband service in rural areas has been discussed at public meetings in Hawick and Denholm.
Customers say their internet connections are slow and unreliable.
BT argue they are trying to resolve the problem and are investing billions to improve the network.
But residents are still unhappy:
Advertisement
Westmorland MP Tim Farron believes Cumbria County Council need to be more clear about its plan toe roll out super-fast broadband.
The £23.8 million initiative would see the county have higher internet speeds by 2015.
He believes the plans still lacks the 'required detail' for people to understand what kind of broadband service they will receive.
Almost £2.9 million is to be invested into super-fast broadband in Cumbria.
Culture Secretary Maria Miller announced the plans today, 25 February.
The money means locals projects across the country will now receive additional funding, with the hardest to reach locations amongst those who stand to benefit most.
An extra £21 million of funding has also been earmarked for Scotland.
The government plans to secure a super-fast connection for 95% of homes and businesses across he UK by 2017.
A community in South Cumbria could pave the way for areas all over the country to be part of a high-speed broadband network without waiting for any big companies to install fibre-optic cable in their area.
Homes and businesses in Garsdale and Dent have teamed up to create their own community broadband company and are hoping to connect their homes in the New Year.
They have set up their own broadband company called Fibre GarDen and the community has shares in it.
A Cumbrian village has become the first to benefit from super-fast fibre broadband, delivered by the Connecting Cumbria project.
Yanwath is now connected to the main exchange at Penrith by fibre, rather than copper cable connections.
Schoolchildren, business owners and villagers came together this afternoon to celebrate the switch-on.
Watch the full report from Kim Inglis below.
Load more updates