Residents in Carlisle are being given the chance to have their say on how the city council can save millions of pounds.
Read the full story ›
Tories fear economy will suffer, SNP say voters will pay a bit more for better services.
Read the full story ›
Advertisement
A South of Scotland MSP has accused the Scottish Government of landing "a hammer blow" to sports funding, in the latest budget.
Conservative Brian Whittle, a former Olympian, has pointed to an 8.3 percent reduction to funding for sports over the next two years.
This is a hammer blow to Scottish sport, at a time where the Scottish Government continues to talk about addressing Scotland's growing preventable health crisis.

When every study and expert agrees that a major factor in reducing instances of preventable disease is increasing activity, I am at a loss to understand why the SNP would decide to slash the budget responsible for promoting and developing sport."
– Brian Whittle MSP, Conservative
Labour and the Conservatives have criticised the Scottish Government's budget, which they say strips power and funding from local councils.
Read the full story ›
Our Political Editor Peter MacMahon scrutinises the Scottish budget, which seems to have pulled a rabbit out of the hat for local councils.
Read the full story ›
Scotland's Finance Secretary Derek Mackay has pledged to up funding for local authorities by just over £240 million.
Read the full story ›
Advertisement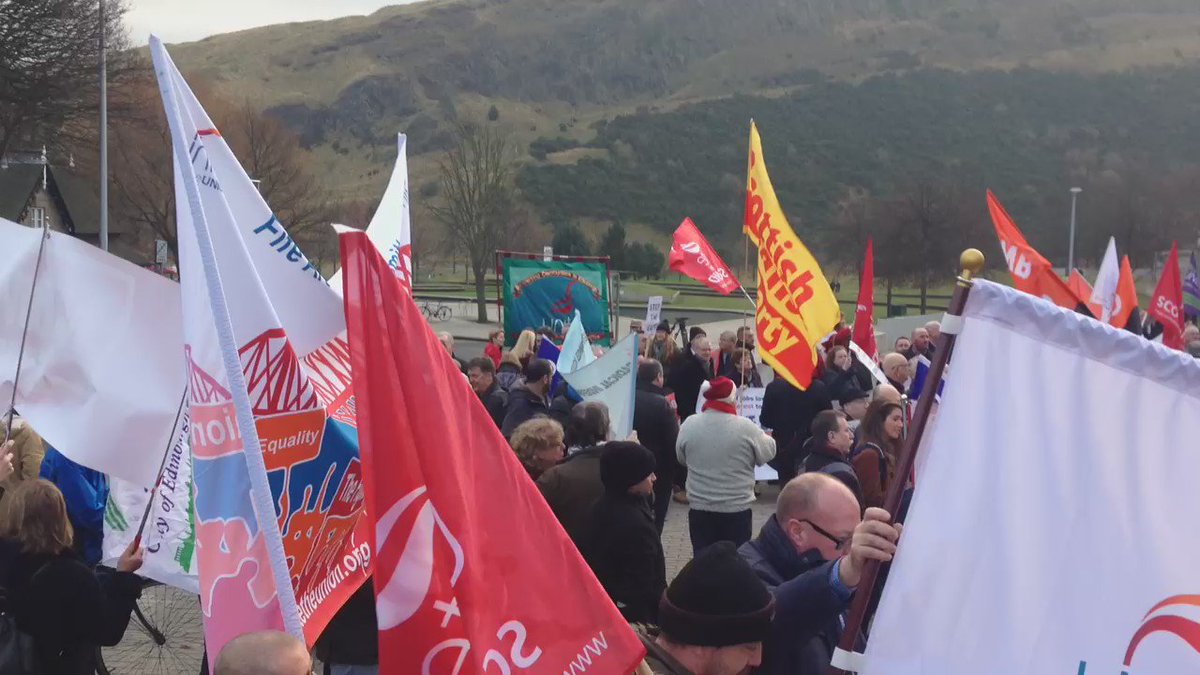 Protests are taking place outside the Scottish Parliament at Holyrood today, ahead of an historic Scottish Budget.
Find out why this budget is important.
Here is what you need to know about SNP Finance Secretary Derek Mackay's first Scottish budget.
Read the full story ›
The council have announced an extra £82.6million of government funding for flood repairs, bring the total fund to just under £122million.
Read the full story ›
Load more updates