A new scheme has been started in the Cumbrian town of Brampton in order to help more people get the most out of public transport. The Bus Buddies initiative id designed to help more people get the most out of their bus passes to travel more around the county and become more engaged in their communities. People who are not confident using the bus network are paired with experienced users who show them how it all works.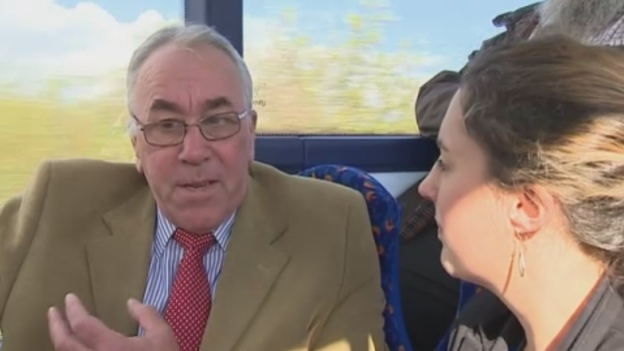 A bus company in the Scottish Borders has confirmed it has closed from today, Thursday 4th July.
Munro's of Jedburgh announced they have ceased trading with immediate affect, after losing contracts for nine of ten routes they provide buses for in the region.
The Director of Munro's of Jedburgh, Bruce Campbell, said:
"With deep regret I must announce today, Thursday, the closure of Munro's of Jedburgh Ltd.
"Substantial losses to Perryman Buses of Berwick upon Tweed during a recent round of tenders with Scottish Borders Council has left us in a trading position that cannot support the business.
"During very difficult circumstances I owe our employees a very deep debt of gratitude; they have supported us greatly when many would have walked.
"Within this extreme economic climate, my concerns go to the many local businesses who will suffer due to our demise.
"Lastly, severe cash flow problems over the last few years has led to a severe drop in the quality of the service presented to our loyal and supportive passengers, for this I sincerely apologise.
Advertisement
Concerns have been raised over the future of 32 jobs at a Borders bus firm after they announced that they have ceased trading.
Munro's of Jedburgh, who had a fleet of 40 vehicles, were due to handover their routes on 12th August after losing the contract.
Temporary arrangements to keep the route in service have now been put in place.