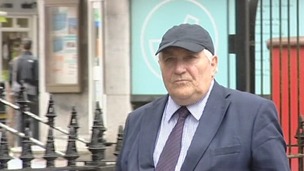 A former Cannon of Carlisle has been sentenced at Carlisle Crown court for sex offences dating back 20 years.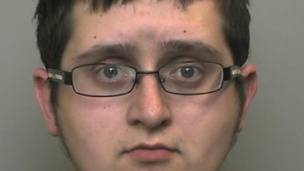 Ben Lewis sentenced to four and a half years in jail for misconduct in Public Office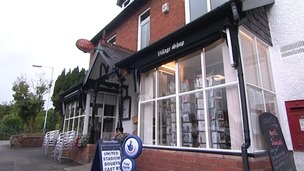 Two men who robbed a post office near Carlisle have each been jailed for six years.
Live updates
A soldier who was caught with a hold-all full of guns after he got off a train at Carlisle station has been warned he faces an inevitable prison sentence.
28-year-old William Dempsey was arrested wearing army combat uniform near the station on Friday August 21.
Dempsey is based in Canterbury with the 5th Battalion Royal Regiment of Scotland,
At Carlisle Crown Court he pleaded guilty to seven firearms offences including unlawfully possessing a shotgun, an Uzi sub-machine gun and a pistol.
He was remanded in custody until December 18 for background reports.The judge, the Hon Mr Justice Singh, said that under the government's statutory minimum sentence provisions a jail sentence would be inevitable.
Two jailed after burglary
Two men have been sentenced for more than 10 years at Carlisle Crown Court for burglary of a 77 year old deaf woman in her home.
Bryan Dance, aged 49, originally from Carlisle but living at Sherwood Avenue, Nottingham pleaded not guilty and his son Steven Dance, aged 25, from Borland Avenue, Botcherby pleaded guilty. Both men were found guilty of the burglary and sentenced to six years and four and a half years respectively.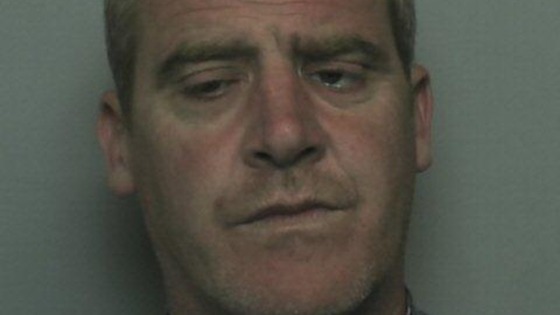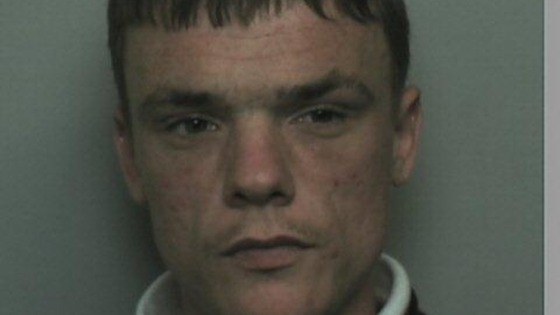 It happened 22nd May 2012, when police were contacted by an employee of Deaf Vision on behalf of the woman. The victim has been deaf from birth and is limited in her communication skills. After the lighting system told her someone was at the door she went to see who it was.
Two men were stood there and she indicated that she was unable to hear them, but understood that they were there to sell her items. She let the men into her home made them cups of tea and bought £20 worth of items. When she came back after making more tea they had left and had taken £150.
Detective Constable Chris Hind said: "This was an appalling crime against a vulnerable, elderly, lady. These two men quickly recognised how vulnerable this person was and stolen from her, in total they were in her home for about 10 minutes.
"Not only were they able to quickly search other rooms and steal money which she had been keeping aside for her trip to the bingo but took back the items that they had sold to her. The sentence given today reflects the dreadful nature of this crime.
"I would like to that this opportunity to thank the victims care workers and interpreter at Deaf vision, who provided essential support to the victim.
"We continue to advise everyone to be careful who they let into their homes, don't be fooled into thinking that just because someone has identification that they are from where they say. If you are uncertain, [telephone and] check with the company, otherwise don't let them in and shut the door."
If you are aware of any suspicious callers in your area or wish to speak to an officer about safety advice, ring Cumbria Constabulary on 101.
Advertisement
Police worker sentenced
A Carlisle drugs gang have been sentenced to a total of 12 and a half years in prison for using confidential information from a police computer to hit rival dealers and expand their own network.
Carlisle Crown Court heard former police worker Ben Lewis from Brampton passed on the intelligence to a drug dealer. Today the judge said there should be great concern about how easy it was for him to access sensitive information. ITV Border's Correspondent John Bevir has sent this report.
Police worker sentenced
A Carlisle drugs gang have been jailed for 12 years, it included a former police worker who used his access to police computers to find out information on rival gangs. Commenting after the sentencing Temporary Deputy Chief Constable Jeremy Graham said:
"Cumbria Constabulary stores very sensitive information and access to this data is tightly controlled to help us fight crime and protect the community.

"The Constabulary expects the highest standards of professionalism from all police officers and staff at all times.
"Ben Lewis abused his position of trust and disclosed highly sensitive information to criminal associates. As soon as suspicions about his behaviour came to light we took swift action and suspended him from duty. He no longer works for the Constabulary.

"We work hard to protect the community and the confidential information we hold. A breach of our trust from a member of staff is taken extremely seriously and this court case shows the lengths we will go to protect confidential data and the safety of our communities."
– Temporary Deputy Chief Constable Jeremy Graham said:
Police worker sentenced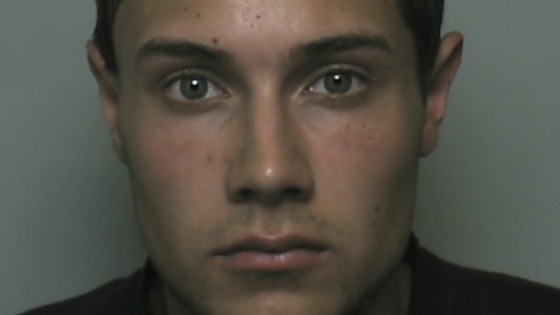 A Carlisle drugs gang have been sentenced to a total of 12 and a half years in prison for using confidential information from a police computer to 'take down' rival dealers and expand their own network.
At Carlisle Crown Court today, 21 year old Jamie MacAuley was described as a 'devious and intelligent drug dealer' who was the 'leading light' in the scheme.
MacAuley persuaded his friend Ben Lewis, also 21 and a civilian employee at Cumbria Police, to use the police computer to help grow their Cannabis and Cocaine dealing network.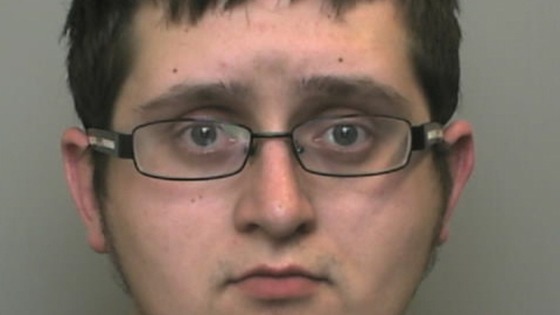 Lewis used the so called 'sleuth' computer database to find out what the police knew about MacAuley and also to find out sensitive information about rival drug dealers. They then used that informationto make anonymous tip-offs to try and get their rivals 'taken off the streets'.
MacAuley's girlfriend, 18 year old Lauren Richardson, was also in court today as she acted as the go-between for MacAuley and Lewis.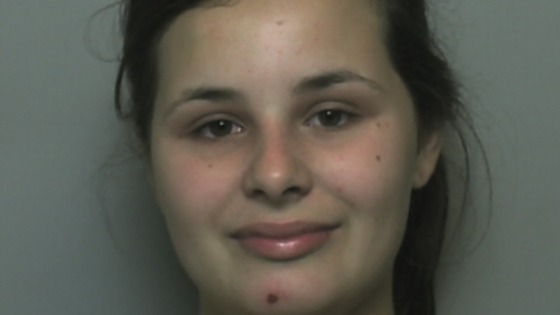 MacAuley was sentenced to 6 years in prison, Lewis 4 and a half years and Richardson 2 years.
After the sentencing, Judge Paul Batty QC said how he expected Cumbria Police were 'greatly concerned' by the ease at which a civilian employee was able to access such sensitive information so easily, and that they should be considering 'how this was able to happen'.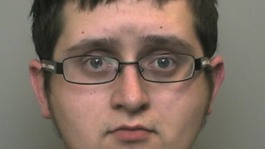 Ben Lewis sentenced to four and a half years in jail for misconduct in Public Office
Read the full story
Advertisement
Six men to appear at Carlisle Crown Court
Six polish nationals charged in connection with the murder of 32-year-old Piotr Kulinski will appear in Carlisle Crown Court.
Piotr Zynger, aged 30, Pauline Mucha, aged 26 and Sylwester Kawalec aged 23, are all charged with murder.
Artur Skoczen aged 30, Adam Karpuk aged 23 and Artur Woszczyna aged 44, are alll charged with assisting an offender.
All six are remanded in custody.
Benefit cheat to re-pay money
A Silloth man who was filmed playing golf while claiming thousand of pounds in benefits has been ordered by a court to re-pay the money.
Andy Burn reports.
Benefit cheat to re-pay money
A man who fraudulently claimed nearly £37,000 in disability benefit has had a confiscation order placed on his house.
Forty one year old Leigh Neilly was jailed for seven and a half months after he was filmed, playing golf, riding a bike and decorating while telling officials he could barely walk.
The Department for Work and Pensions took legal action to re-claim the money.
A judge at Carlisle Crown Court has given Neilly three months to either sell his house or raise a mortgage on it.
The DWP says it's delighted that the money will be going back to the public purse.
Wetheral robbery court case
A robbery in a quiet village post office just outside carlisle has been described as an outrageous crime that left a shop assistant terrified. They were the words of the judge who sentenced two armed robbers to six years in prison.
The men threatened the woman with a kitchen knife at Wetheral post office
The police say the men wanted money for drugs, and it highlights the misery that abuse can cause. Tim Backshall reports
Load more updates
Back to top