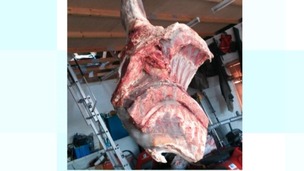 Richard Ferguson admitted nine allegations of breaching UK food hygiene regulations and was handed a six-month suspended sentence.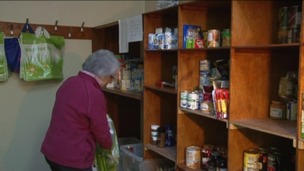 A charity that runs a food bank in Carlisle say numbers of people using the service has grown more than ever expected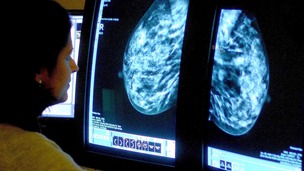 Read this short fact file about breast cancer, its symptoms and causes, and where to go if you have any concerns.
Live updates
Flash Mob Proposal
Love was definitely in the air in Carlisle on Saturday afternoon. A flash mob danced along to Bruno Mars hit 'Marry You' and then Carlisle man Dean Lamonby got down on one knee to propose to girlfriend Victoria McAuley. Watch the full dance and her reaction when she realises what's happening below:
The video is courtesy of Yvonne Halliwell.
Borderway Dairy Expo
Advertisement
Borderway Dairy Expo
Event organiser Brian Richardson, the Chief Executive of the H&H Group says that the local economy as a whole will benefit from hosting such a large event.
Borderway Dairy Expo
The event has attracted international interest, with delegates from Pakistan and India as well as judges from Canada, Holland and the USA. Mark Reuth from Wisconsin made the trip to Carlisle to judge the Holstein classes and told ITV how impressed he has been with the quality of the livestock
Borderway Dairy Expo
Record numbers of livestock entries are expected at the UK Borderway Dairy Expo in Cumbria, which is in its third year. Organisers of the event said 6,000 people would attend, including delegates from as far afield as Pakistan and India, with judges from Holland, Canada and the USA.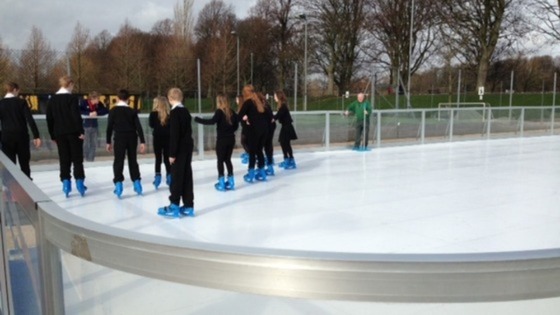 People in Carlisle have been getting their skates on today as the city's open-air synthetic ice rink has officially opened.
The rink is located in Bitt's Park and has cost the city council £60,000 to build.
However, it is portable and will be moved into the city centre over the Christmas period.
The council is advising people to book ahead.
Advertisement
Police are investigating after a number of cars were damaged on a road in Carlisle for the third time since Christmas.
In the latest of the string of incidents of criminal damage, wiper blades on two vehicles - an Audi and a Vauxhall car - were damaged on Beech Grove in the early hours of Sunday 2 March.
"We believe that the damage caused is anti-social rather than targeted damage and we are actively working to bring the offender to justice.

"We are appealing for anyone who may have noticed anything or anyone suspicious to get in contact with us."
– PC Joanne French, City East Neighbourhood Policing Team

Anyone with information is being asked to contact police on 101 and to ask to speak to PC Joanne French.
A man and a woman are due before Carlisle Magistrates Court in relation to drug offences in Carlisle.
Police arrested a 54-year-old man from Preston at Carlisle railway station on Wednesday 5 March, where they found cannabis cannabis resin worth £60,000 on his person.
Officers then searched a house on Newton Road where they found a quantity of amphetamines and cash.
Andrew Donnachie has been charged with conspiracy to supply cannabis, and Mary Pelham has been charged with conspiracy to supply cannabis and possession of amphetamines with intent to supply.
Carlisle's new outdoor ice rink completed
The rink is based in Bitts Park and is expected to be a big hit with visitors to the park, so the council are advising people pre-book their spaces early.
You can book your space by clicking here.
The school term-time opening hours will be:
Mondays to Thursdays: 5pm and 6pm
Fridays: 5pm, 6pm and 7pm
Saturdays and Sundays: 12noon, 1pm, 2pm, 3pm and 4pm.
Skating costs are £3.50 plus £1.50 for skate hire for a child and £5 plus £1.50 skate hire for an adult.
"I'm delighted that the ice rink is in place and will be opening to the public soon.

"It will be an asset for the city and will enrich our diverse sports offer. I'm sure it'll draw more visitors to Carlisle and will be another great leisure facility for our local residents to enjoy."
– Councillor Colin Glover, Leader, Carlisle City Council
Carlisle's new outdoor ice rink completed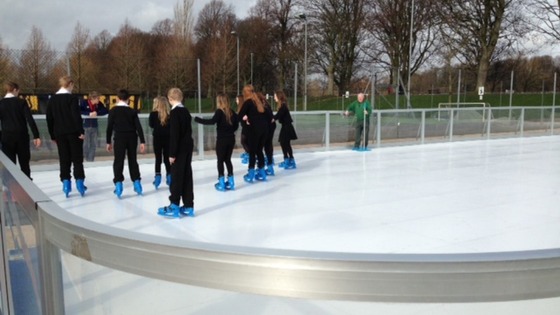 Carlisle's new synthetic outdoor ice rink has now been completed and will open to the public on Friday.
The rink has been funded by Carlisle City Council and will be managed by Carlisle Leisure Limited.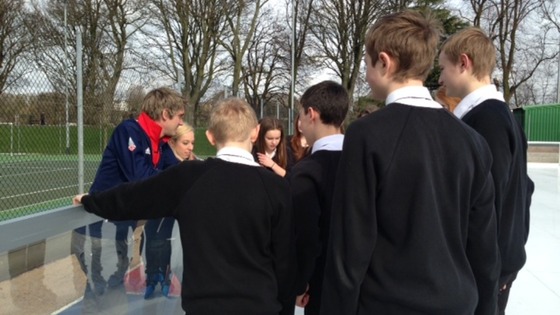 Up to 76 people can skate on the rink at any one time, and due to the synthetic material, skaters wont get wet or cold should they fall over.
Load more updates
Back to top