There's a parade through the Lanes Shopping Centre in Carlisle today, to mark the launch of this year's Poppy Appeal.
A catwalk will be set up to celebrate the past century of life in uniform, and it's all to raise money for the Royal British Legion.
Police Scotland are making enquiries into the unexplained death of a 30-year-old man in Gretna.
Sebastian Masiewicz, a Polish National, was found unconscious at a house in Loanwath Road on the morning of Sunday 19 October 2014. He was later pronounced dead at the Cumberland Infirmary at Carlisle.
Police are keen to trace Sebastian's movements on the Saturday before his death.
"We are aware that Sebastian had lived in Warwick Road in Carlisle for the past month or so.

"We believe he travelled through to the Stewartry area of Dumfries and Galloway on Saturday afternoon where he went fishing with a friend at Loch Ken and Loch Arthur, before returning to Gretna on Saturday evening, where he arranged to stay overnight with relatives."
– Detective Chief Inspector Laura Mcluckie
Advertisement
A knife-wielding robber terrified staff at a shop in Carlisle on Tuesday evening.
At around 10pm the man threatened staff at Spar, on Lamb Street. He was given money from the till and then fled onto Scalegate Road.
He is described as white, 5ft 8" tall with a slim build. He is believed to be between 40 and 50 years old and had grey stubble.
Cumbria Police are appealing for information:
"This incident was terrifying for the staff and customers in the shop. These incidents are rare in Carlisle and we are working to trace the individual responsible.

I would urge anyone with any information, or who may have been in the area at the time, to get in touch."
– Detective Constable Cath Pattinson
Police have reported a fire at the Pizza Milano building on Botchergate, Carlisle.
The fire broke out just before 11am.
Botchergate has been closed as a result of the incident.
Members of the public are advised to avoid the area whilst emergency services deal with the incident.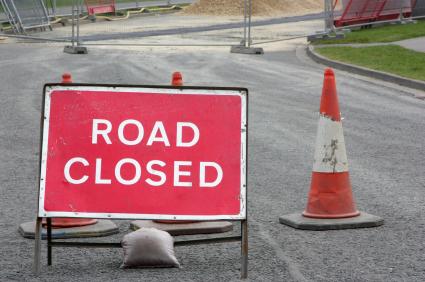 An illustrated map has been put in Carlisle train station displaying the highlights of the city's Historic Quarter.
The sign is a joint venture between the railway station and Tullie House Museum and is displayed on the station wall near platforms five and six.
It's hoped the mural will draw some of the station's 2.2 million annual visitors into the area.
Around 45 traders and supporters made their feelings known about plans to introduce on-street parking charges around their businesses on Corporation Road in the city centre
Cumbria County Council is set to introduce charges in town centres across the county. It says it needs to, after being forced to save millions of pounds due to cuts from central Government.
Hannah McNulty spoke to Councillor Keith Little earlier about the traders protesting.
Advertisement
Collabro will no longer be taking part in this year's Carlisle Christmas Lights Switch On event.
The 2014 winners of Britain's Got Talent have apologised after cancelling their appearance. A spokesperson for the group said:
"We hugely apologise for any upset caused to Collabro and Matt's fans. Matt is equally disappointed at having to pull out of this as he was greatly looking forward to it. On this occasion the boys have unexpected and unavoidable International commitments that have arisen."
– Spokesperson
The Christmas Lights Switch On is part of Carlisle's countdown to Christmas and will be held between 1pm and 5.30pm on Sunday 16th November.
"We're extremely disappointed that Collabro will no longer be taking part in our Lights Switch On event. However, we've got a great programme of entertainment that includes celebrity acts and local performers. We've had to extend this year's event to accommodate the interest from star acts wanting to take part."
– Councillor Colin Glover
A protest over proposed parking charges in Carlisle city centre is due to take place later this morning.
Businesses on Corporation Road in the city have organised the demonstration saying that such a move would put their jobs in jeopardy.
It's an unlikely friendship born of mutual respect between two museums on opposite sides of the world. The director of the Imperial Degree Museum in Xuzhou in China is welcomed at the Tullie House Museum in Carlisle, and the hope is that the two museums could soon be swapping ideas, expertise and treasures.
XuZhou has a population of more than 8 million, compared to Carlisle's 100,000 but despite seeming worlds apart, the two cities have more in common than you might think.
Katie Oakes reports.
Oriental treasures could be on the way to the region thanks to the collaboration of two museums.
Curators from a museum in Xuzhou in China have been to Tullie House in Carlisle to trade ideas, expertise and in the future, collections.
Load more updates