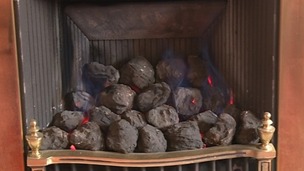 Some tips on what to do if your alarm detects carbon monoxide and what symptoms to look out for.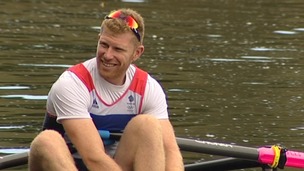 Olympic Rower Matt Wells has been visiting school children in Carlisle. He took and assembly and joined in as they tried new sports.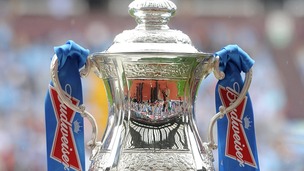 Carlisle United v Bournemouth
Live updates
Tullie House budget cuts
Proposals to cut a quarter of a million pounds from Tullie House Museum's grant will be debated by Carlisle City councillors.
The planned reduction would account for around 20 percent of the museum's annual budget
20 jobs are being created at a new food hall.
Cranstons, which already has stores across Cumbria, is opening a new store in Orton Grange on the outskirts of Carlisle later this morning.
Advertisement
Artist celebrated in Cumbria
Norman Cornish, one of the north's most famous artists, has turned 94 today.
Recently his family found thousands of previously unseen sketches and paintings at his home in County Durham.
Some were in old notepads, others on pieces of rolled-up brown paper.
Norman, doesn't usually do interviews anymore but he granted us a rare visit to talk about his work.
Artist celebrated in Cumbria
One of the north's most famous artists is celebrating his 94th birthday today and he has a new exhibition.
Norman Cornish has very strong connections with Cumbria.
He exhibited at Tullie House in Carlisle in 1950, also working closely with the Cumbrian artist Sheila Fell.
Lori Carnochan reports:
One of the UK's biggest gluten free food fayre's has been held in a new location for the first time. Hundreds attended the event at Carlisle Racecourse. The event is run by volunteers from Coeliac Cumbria. Jean Foster is from the organisation:
Carlisle Xmas light switch on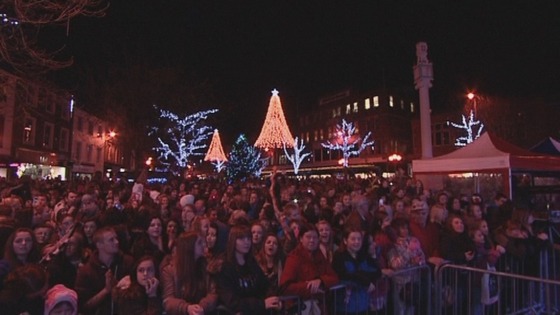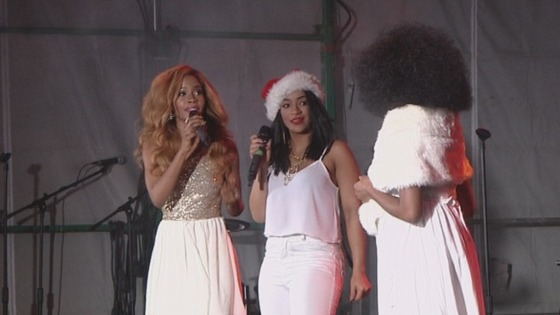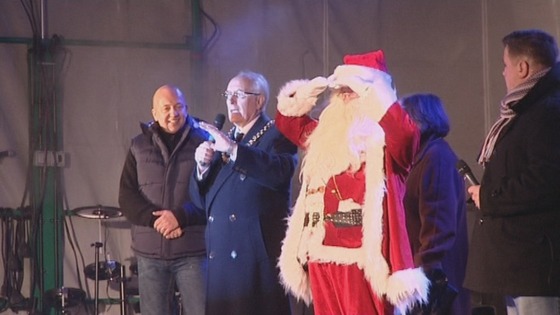 Advertisement
Carlisle Xmas light switch on
Thousands are expected to attend the annual Christmas light switch on in Carlisle City Centre later today (Sunday 17th November).
Crowds will be entertained by X-Factor finalists Miss Dynamix and The Voice finalists DIVA! in the run up.
The local talent is set to include the Carlisle Community Choir, Carlisle Dance Academy, Only The Young, Richard Rose Dance Academy, Room 101, The All New Jersey Boys and The Future Kicks.
The entertainment will begin at 2pm, and Carlisle Mayor Ray Bloxham will switch the lights on at 5pm.
CUFC sign new keeper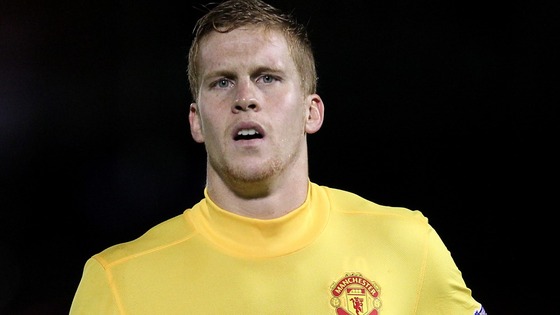 Carlisle United have signed Manchester United goal keeper Ben Amos on a one month deal.
The 23-year-old has been capped by England at youth and under 21 level and has experience in the Championship playing for Hull City.
Amos joined the Red Devils when he was 11-years-old before signing for the Academy forms at Old Trafford in 2006.
He made his full debut for United in September 2008 and made his Premier League Debut in January 2012.
On the Carlisle United website, manager Graham Kavanagh said:
"We obviously had the injury to Mark Gillespie last weekend and that meant we needed to bring another body in to help to cover that position."
"As soon as it became apparent that he would be missing for a period of time we knew it was something we had to deal with urgently. We already had three or four names on a list, for situations such as this, and we feel this will be a good one for us."
"Tony Caig made quite a few phone calls to get things sorted out and, as usual, Manchester United have been fantastic with us. They wanted him to come to us and play because he hasn't had games recently."
"They think very highly of him, so this fits perfectly with what they want for him at the moment."
Five more arrests have been made after reports of 'disorder' at a bar in Carlisle.
Police were called to Gallagher's Irish Bar on St Nicholas Street at 1.37am on Thursday morning.
A 27-year-old man from Carlisle, a 28-year-old man from Manchester and 3 men from Rotherham aged between 29 and 55 have now also been arrested.
Four other men, including three from Carlisle, were arrested yesterday.
All nine have now been released on bail.
One person was injured and taken to the Cumberland Infirmary with minor injuries.
Police ask anyone with any information about the incident to call Cumbria Police on the 101 number.
The night-time barrier that is used to close off Botchergate in Carlilse is to be replaced after a car crashed into it.
A 30-year-old woman, driving a Citroen Picasso, collided with the barrier at 9.15pm on Friday 8 November.
Cumbria county council are now looking at how best to replace the barrier.
"We have removed one of the gates on Botchergate which was badly damaged beyond repair. We are investigating the feasibility of replacing it with the gate on other side of the road, which is currently rarely in use."
– Spokesman, Cumbria County Council

The gate is used to stop cars accessing the street after a weekend night-time traffic ban was introduced in 2008.
Load more updates
Back to top