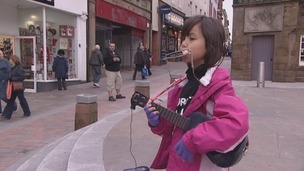 A 7-year-old girl is raising money for victims of a typhoon in the Philippines by busking in Dumfries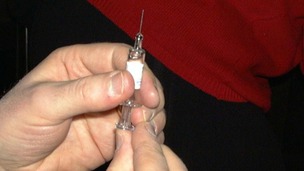 Information on what symptoms to look for if you are worried about meningitis.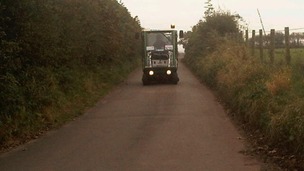 Phil Voice's charity mower challenge comes to Cumbria and southern Scotland
Live updates
A charity that makes up starter boxes for people in the Borders who were once homeless has now given out a thousand packs.
Selkirk based charity Fresh Start gives out household goods to people that have moved into a home after previously living on the streets.
For many, the boxes give them a foot-up as they strive to live an independent life.
Jenny Longden reports.
If you want to find out more about the charity you can visit the Fresh Start website.
Members of Carlisle's Rotary Clubs have said the people of Carlisle have been extremely generous when donating money to their charity appeal.
They're been helping Santa raise money for local charities.
Advertisement
The Rotary Clubs of Carlisle have been getting in the festive spirit today by helping Santa raise money for local charities.
Today they were in Carlisle city centre asking people to dig deep and help someone less fortunate than them this festive season.
Tony Parrini from the Rotary Club of Carlisle South told us more:
Fundraising for Syrian children
A British-Syrian writer who lives in Castle Douglas is raising money for Syrian refugees by shaving his moustache and monobrow to create eyebrows .
Robin Yassin-Kassab is heading out to the Turkish border later this week to help the Syrian refugees.
Robin is part of a team that has raised $30,000 so far, with donations as far afield as the United States as well as the United Kingdom.
$20 will buy a coat, blanket and hat for a child out in Syria.
To find out how you can donate, click here.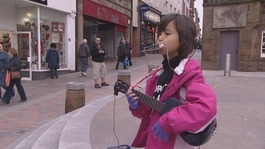 A 7-year-old girl is raising money for victims of a typhoon in the Philippines by busking in Dumfries
Read the full story
Seven-year-old busker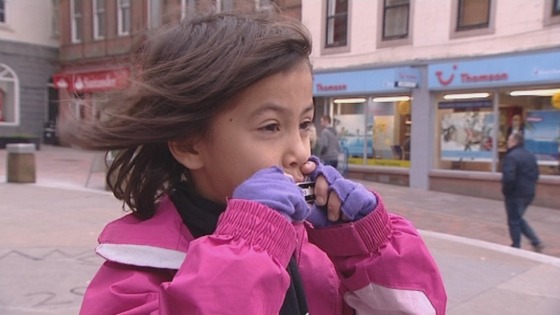 Advertisement
Seven-year-old busker
A seven-year-old girl from Dumfries is raising money for victims of the typhoon in the Philippines, by busking in her home town.
Ruby Darbyshire has been playing instruments, including a harmonica and a ukelele, on her own for shoppers.
Her mum, Joe Calabroso is Filipino, and has relatives in the disaster struck country.
Ruby is fundraising for the Disaster Emergency Committee, who are raising money to help more than 11 million people affected by the typhoon.
Meningitis charity cycle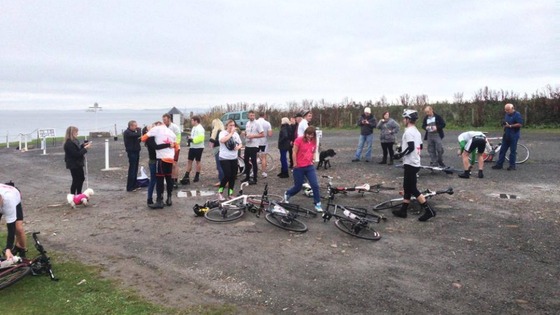 A group of cyclists raising money for a fund set up in honour of a Dumfries teenager who died from meningitis have completed their charity challenge. The men arrived at John O'Groats on Saturday afternoon.
They rode 1000 miles as part of the Jenna Dempster Superstar Cycle challenge. Jenna, who was 17, died from meningitis 10 years ago.
Father fundraising for baby son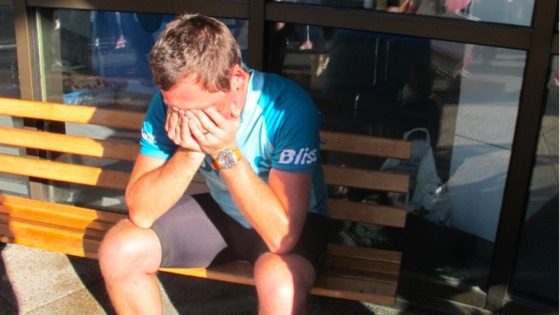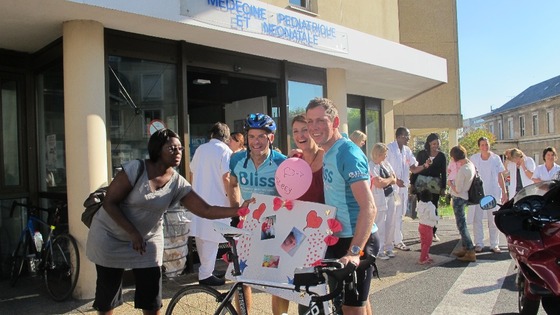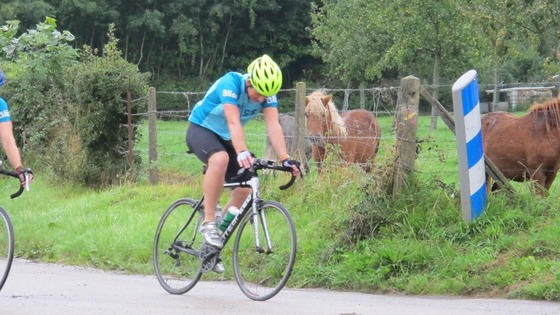 Father fundraising for baby son
A Cumbrian Dad has successfully cycled from Kendal to the French hospital that saved his son's life.
Baby Bradley was born three months prematurely when his parents were in France around the time of Bradley Wiggins' success in the Tour de France.
Chris Warren has cycled 120 miles for 5 days with a friend, and then presented the hospital and other charities with over £6000.
He says his knees still hurt but it was worth it.
Load more updates
Back to top