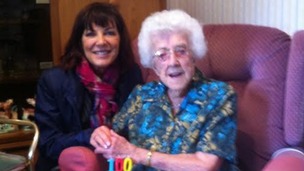 Well known Mabel Proctor from Cockermouth has celebrated her 100th birthday.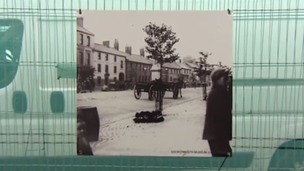 People in Cockermouth have put a series of photos around the town's road works in hope that it will entice more people into the centre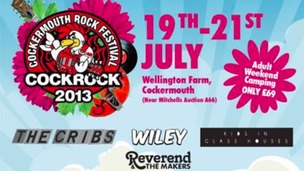 Organisers of the CockRock music have taken to Facebook to announce the news that they will not be running the event next year.
Live updates
Cockermouth residents could become the first in the UK to directly influence development in their town.
A vote is being held tomorrow which could see residents able to make certain developments without having to seek official planning consent from Allerdale Borough Council.
If the referendum sees a 'yes' victory the following changes could be made:
Market Place could be given a 'café society' feel as people will be able to change the use of business premises to cafes, restaurants and bars, and establish pavement dining areas.
Housing will be created as flats will be allowed to be created above commercial premises.
Business owners will also be able to change their shop fronts.
New windows and doors can be installed on buildings inside the conservation area.
Allerdale Borough Council is urging all eligible voter to attend tomorrow's meeting.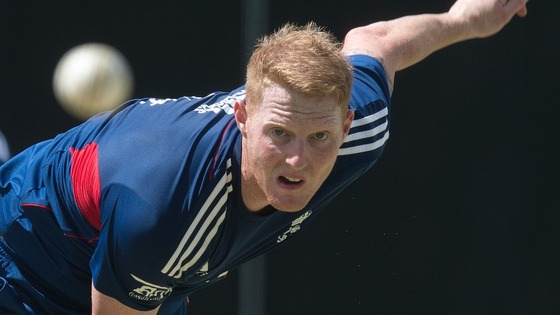 Cockermouth's Ben Stokes has been recalled to the England cricket squad for the first Test against India next week.
The all rounder, who plays his county cricket for Durham is returning to the side after recovering from a wrist injury sustained in the West Indies.
The 23-year-old was one of the few England players to impress during the last ashes tour in Australia last summer.
Advertisement
Police are appealing for the public's help to find missing 16-year-old Jordan Black.
Jordan, from Whitehaven, was last seen in Cockermouth at 11am on Friday 20 June.
He contacted people that night to say he was fine but would not be returning home. He has not been heard from since.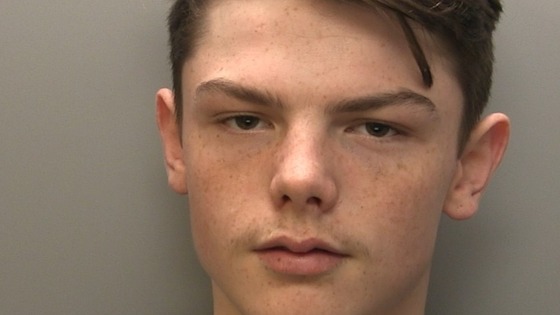 Jordan is 5ft 9" tall, of slim build, with short dark brown hair. He was last seen wearing a grey Nike sweatshirt, grey converse jogging bottoms and black adidas trainers.
Anyone who knows where Jordan is should contact Cumbria Police on the 101 number.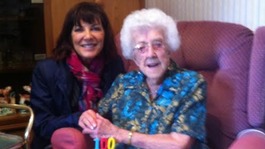 Well known Mabel Proctor from Cockermouth has celebrated her 100th birthday.
Read the full story
Mabel celebrates 100th birthday
Well known Mabel Proctor, from Cockermouth, has celebrated her 100th birthday.
Mabel's home was destroyed in the 2009 Cumbrian floods. At 95 years old she was the oldest evacuee at the Sheep and Wool centre in Cockermouth.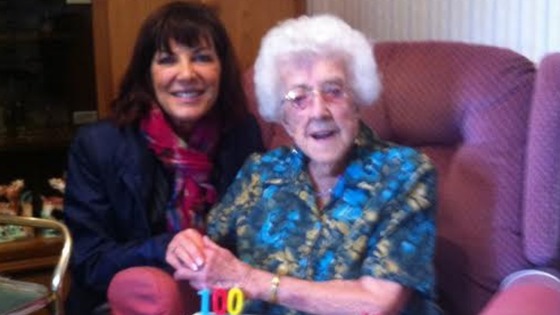 The celebration took place at Bridge End, the area where Mabel used to live, which was rebuilt after the floods.
Along with friends and family that came over from Australia, presenter Pam Royle was invited to join in the celebrations.
Family and friends had also arranged for Mabel to arrive in a chauffeur driven 1970 Morris 1,000 Traveller to make her day even more special.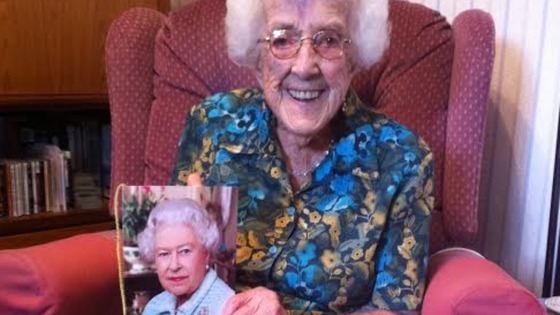 The second phase of major roadworks in Cockermouth are set to begin today.
It's part of a £1.7 million improvement plan for the town centre which aims is to repair damage caused by flooding and improve drainage in the town.
The works, which started in February are taking place between Station Street and Cocker Bridge.
Advertisement
81-year-old geared up for charity ride
Alan Bonner puts us all to shame when it come to keeping fit. He's in his 80's and this weekend will take part in a 55 mile charity bike ride.
He'll be taking on the challenge on his trusty 65-year-old bike.
Our reporter PaulCrone tried to catch up with him.
81-year-old geared up for charity ride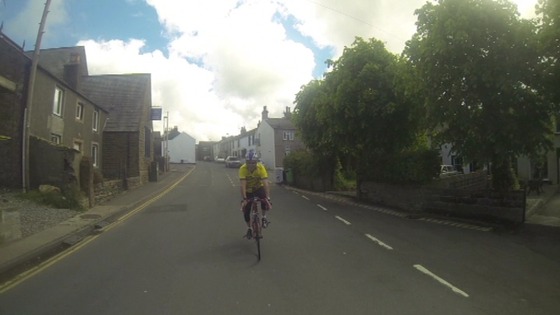 81-year-old Alan Bonner is taking on the Jennings Rivers Ride this weekend on a bike that he's owned since he was 15.
Alan says he doesn't trust carbon fibre and would rather stick with what he's got - a Paris bike that cost him, in old money, 13 Pounds 17 Shillings and Sixpence (£13/17/6).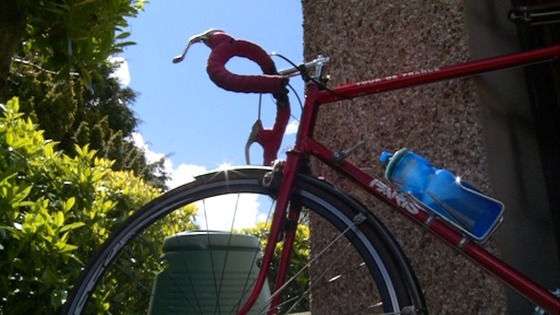 Alan cycles between 80 - 100 miles a week at this time of year. He says he loves the exercise, the outdoors and the sunshine. "It's a really enjoyable thing to do."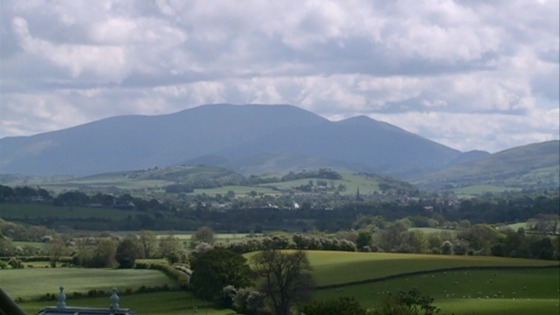 He will join more than 1,000 others on Sunday for The Jennings Rivers Ride, which takes in some of Cumbria's most beautifully scenery and toughest roads.
81-year-old geared up for charity ride
An 81-year-old man from Cumbria is riding 55 miles for charity on a bike that is 65 years old.
Alan Bonner, from Great Broughton near Cockermouth, bought the bike when he was just 15.
Along with some of his family, he will take part in the Jennings River ride on Sunday 25 May.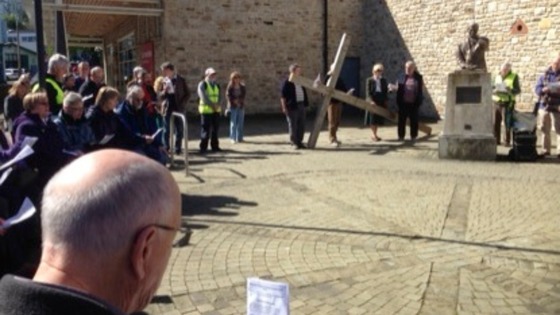 Around 70 churchgoers have been carrying a large cross through Cockermouth to mark the start of Easter weekend. The cross was carried from Cockermouth market square to the memorial gardens on Wakefield Road.
**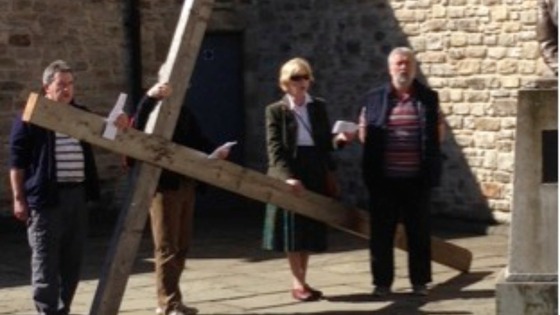 Load more updates
Back to top