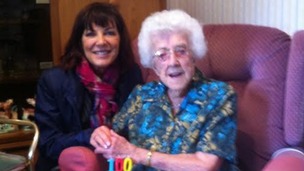 Well known Mabel Proctor from Cockermouth has celebrated her 100th birthday.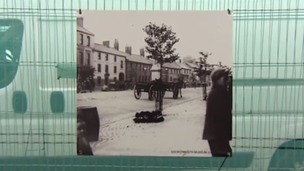 People in Cockermouth have put a series of photos around the town's road works in hope that it will entice more people into the centre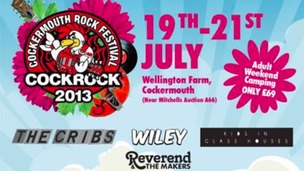 Organisers of the CockRock music have taken to Facebook to announce the news that they will not be running the event next year.
Live updates
Town hopes art will boost business
Some firms in Cockermouth have reported a drop in trade due to the roadworks but residents are taking it in their stride.
Town hopes art will boost business
Some traders in Cockermouth have reported a drop in trade since major roadworks started. But they're hoping public artwork and scrapping some parking charges will bring people back.
Alex Morgan from Wordsworth House spoke to ITV Border:
Advertisement
Town hopes art will boost business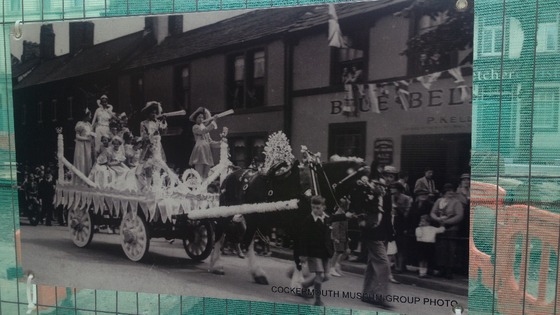 Traders in Cockermouth are tapping into their creative side to boost business during major roadworks in the town centre.
Some firms have reported a drop in trade, but they're hoping public artwork - along with scrapping some parking charges - will bring people back to the town.
Tributes paid to A66 crash victims
A second collision on the A66 has claimed the life of a motorbike rider.
At 2.15pm yesterday, a rider on an MV Augusta motorbike was killed after being in a crash with a Volkswagon Tiguan on the A684 at Langston Fell, a few miles east of Sedbergh.
The car driver, aged 55, received light injuries and he was treated at the scene by an ambulance.
A motorcyclist and a car driver were also killed in a separate collision an hour before.
Investigations have begun into both incidents and anyone with information is asked to call Cumbria Police on 101.
Tributes paid to A66 crash victims
A crash on the A66 Embleton has claimed 2 lives.
A 49 year old man from Wigton died when his Yamaha motorcycle collided with a Hyundai i10 car driven by a man from the Cockermouth area yesterday at 12.55pm on the A66 Embleton.
Both men were pronounced dead at the scene.
Police are appealing to anyone who may of seen the incident, and are also keen to speak to the driver of a Mitsubishi 4x4 which was towing a horsebox travelling towards Keswick who may have witnessed the collision.
Investigations into the incident is under way and anyone with information is asked to call Cumbria Police on 101.
Station Road is reopen in Cockermouth following the recovery of a World War II ordnance relic.
A bomb disposal team from Catterick attended and following an assessment of the situation have taken the ordnance away.
Advertisement
The bomb squad has been called to the centre of Cockermouth after a World War II device was found in a property on station Street.
A member of the public called the police when the 'ordnance relic' was discovered.
A 50 metre cordon has been put in place and properties evacuated as the bomb squad make their way to the town.
"Police would like to reassure people that there is no risk to the public at this time.

"The road is currently closed as a precaution. If we thought there was a danger of the relic exploding the cordon would be greater."
– Police spokesman

Station Road has been closed and motorists are asked to avoid the area. You can keep up-to-date with the situation on the roads at www.cumbria.police.uk/traffic.
A group of students from Cockermouth School have sent a ballon thousands of miles into space and captured images of the curvature of the Earth.
The team of year 11 student were given just £400 to build the "spacecraft".
It set off from the playing fields of the school on March 12th and was later found in Richmond, North Yorkshire.The school was set the challenge by REACT Engineering in Cleator Moor.
The seven girls and 10 boys succeeded in sending a camera into space to record images of the Earth from the upper atmosphere.This is their video.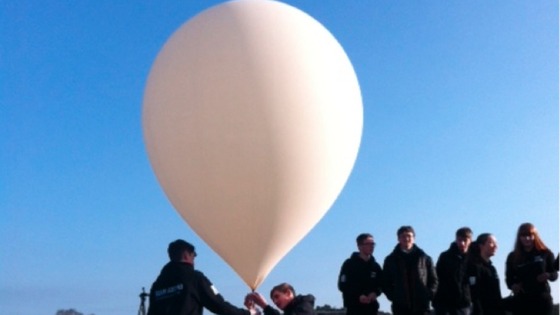 Pupils from Cockermouth School in Cumbria are launching another recording device into space this morning.
They have constructed a special balloon, fit for space, with the help of trained professionals.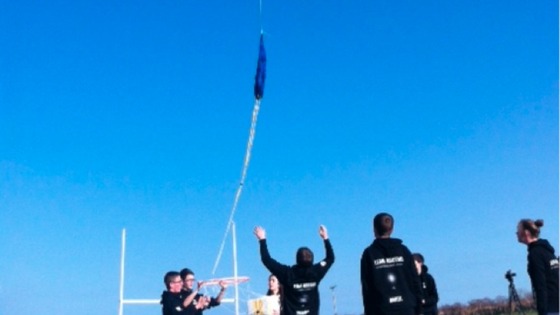 The balloon is due to record video footage as it ascends into space and returns.
Cockermouth School was believed to be the first in Cumbria to send such a device into space last year.
Two pupils from Cockermouth School in Cumbria have come first and second in a prestigious writing competition.
Year 12 student Hannah Lewis won the Anne Pierson Cumbria Young Writers Award at the Words by the Water Festival in Keswick for her short story.
Year 13 pupil Jessica Walker came second for her poem.
"The work of Jessica and Hannah was stunning and I am very proud of their achievements."
– Head teacher Geoff Walker
Load more updates
Back to top