Cumbrian cricketer Ben Stokes spared a thought for his former hometown, Cockermouth, which has been affected by flooding, after scoring a stunning double century against South Africa.
He was speaking in his post match press conference:
Cockermouth has been through this three or four times now. I grew up there as a kid, went to school, spent a lot of time there and I've still got really good mates there.

They're going through a really big rebuilding stage throughout the whole town so it's nice to know I've been able to put a few smiles on some faces who have probably had a tougher time that I am out here."
– Ben Stokes
Ben Stokes could become "the best all-rounder the world has ever seen", according to the secretary of his former club, Cockermouth.
Read the full story ›
Advertisement
Ben Stokes has been run out against South Africa, after a remarkable 258 run innings.
AB de Villiers dropped an attempted catch, but recovered to throw down the stumps, to bring Stokes' unbelievable run to an end.
Ben Stokes has just scored the second fastest double century in Test history. Here, we take a just how significant the achievement is.
Read the full story ›
Ben Stokes has scored the second fastest double century in history on day two of England's second Test against South Africa.
Read the full story ›
Advertisement
A 17-year-old girl has been killed and two men seriously injured in a car crash on Christmas Eve.
The teenager was a passenger in a blue Fiat Punto, when it and a white Mini Cooper collided near Cockermouth. She was taken to Cumberland Infirmary with critical injuries and died yesterday evening.
The 18-year-old driver of the Punto and 23-year-old Mini driver are both in a serious condition in hospital.
The road between Tallentire and Gilcrux was closed from 5:15pm until midnight.
Cockermouth may have been badly hit by flooding, but the town's celebrated Taste Cumbria Food Festival is still going ahead.
The event, which began today, celebrates local food and drink, and businesses that have been hurt by the floods have been invited to trade at the event free of charge.
Plenty of people have been there this afternoon, despite continued rainfall, and it's hoped their custom will help businesses to get back on their feet.
Outreach Cumbria has joined forces with Cockermouth School to roll out a training programme to help them deal with homophobic bullying.
Read the full story ›
There are reports Cockermouth's self rising flood barriers are starting to rise.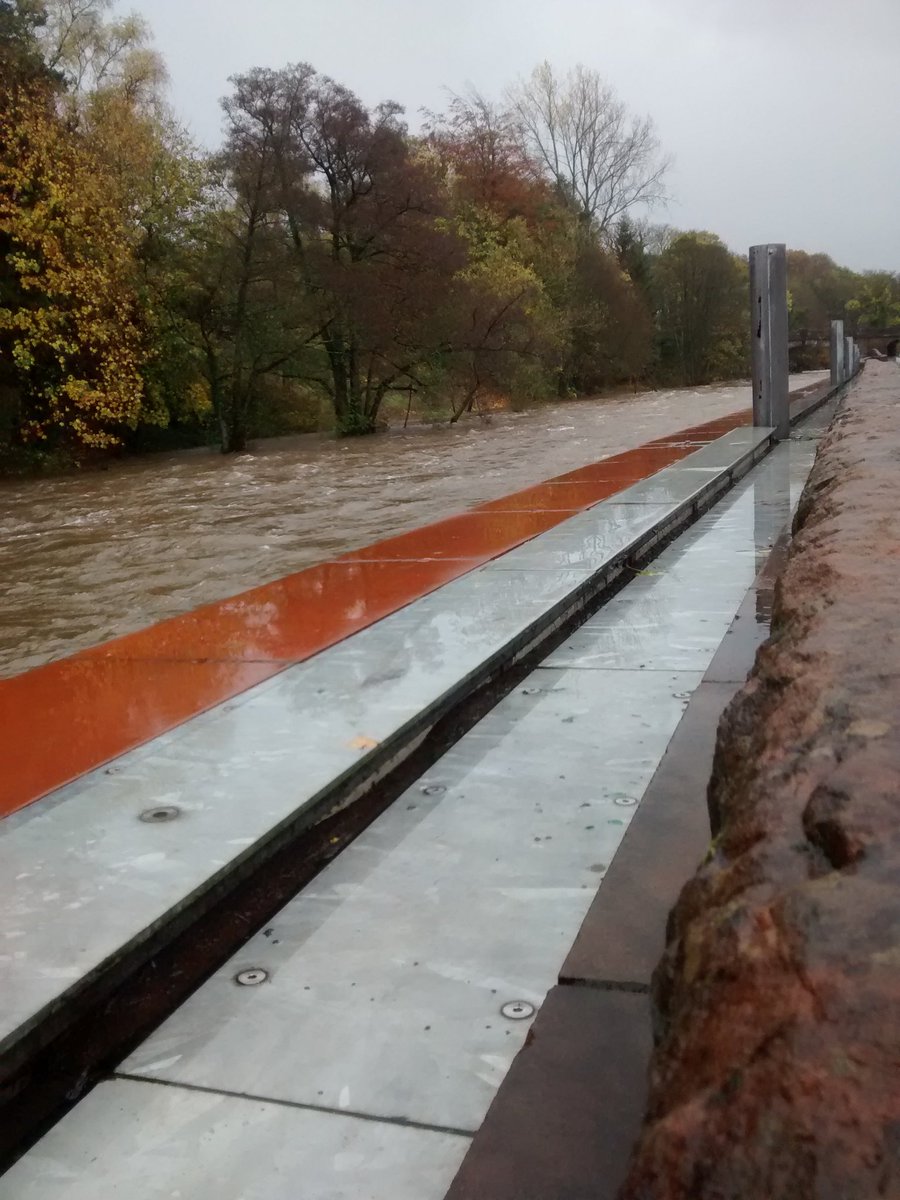 The Environment Agency has issued a number of flood warnings in Cumbria.
Load more updates