Ben Stokes has scored the second fastest double century in history on day two of England's second Test against South Africa.
Read the full story ›
Advertisement
A 17-year-old girl has been killed and two men seriously injured in a car crash on Christmas Eve.
The teenager was a passenger in a blue Fiat Punto, when it and a white Mini Cooper collided near Cockermouth. She was taken to Cumberland Infirmary with critical injuries and died yesterday evening.
The 18-year-old driver of the Punto and 23-year-old Mini driver are both in a serious condition in hospital.
The road between Tallentire and Gilcrux was closed from 5:15pm until midnight.
Cockermouth may have been badly hit by flooding, but the town's celebrated Taste Cumbria Food Festival is still going ahead.
The event, which began today, celebrates local food and drink, and businesses that have been hurt by the floods have been invited to trade at the event free of charge.
Plenty of people have been there this afternoon, despite continued rainfall, and it's hoped their custom will help businesses to get back on their feet.
Outreach Cumbria has joined forces with Cockermouth School to roll out a training programme to help them deal with homophobic bullying.
Read the full story ›
There are reports Cockermouth's self rising flood barriers are starting to rise.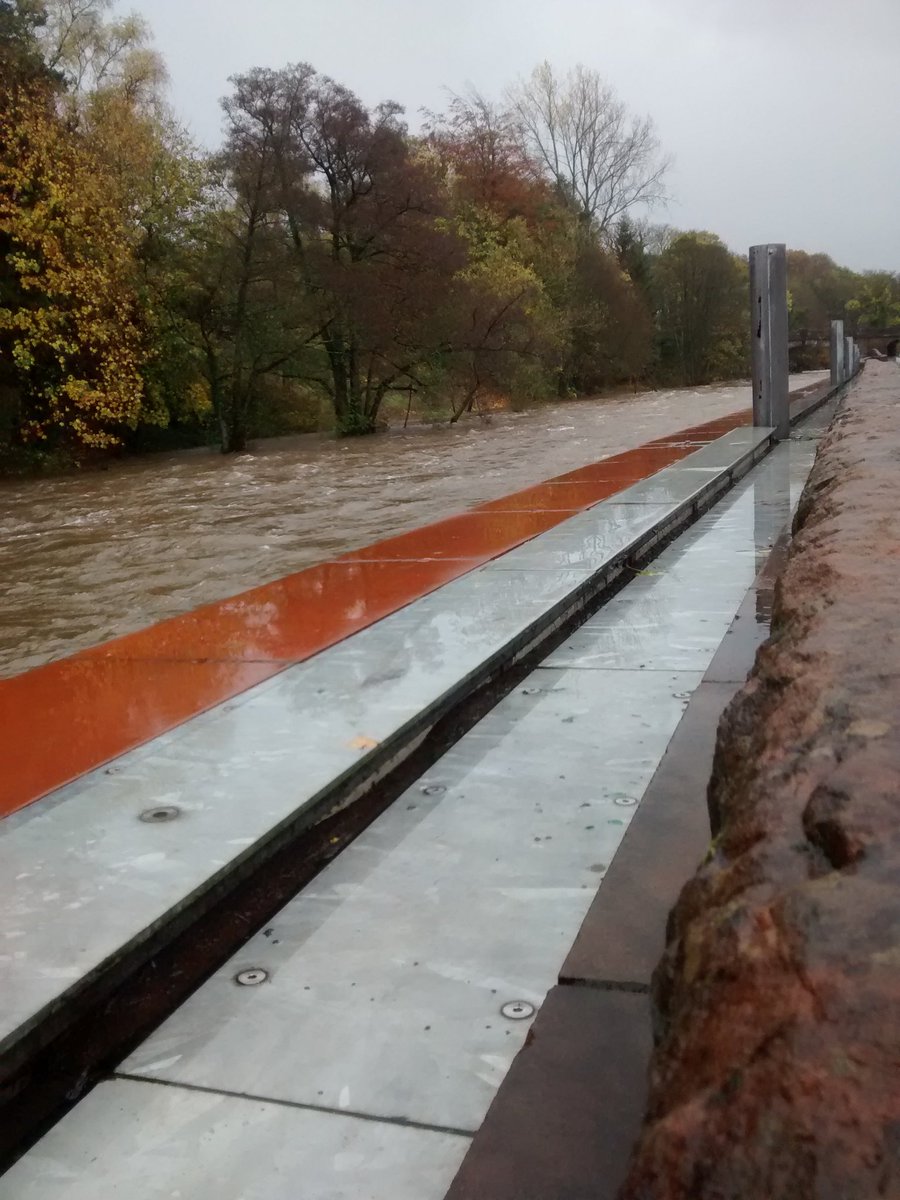 The Environment Agency has issued a number of flood warnings in Cumbria.
Advertisement
This year's Taste Cumbria Food Festival brought tens of thousands of people to Cockermouth.
The annual event showcases local food and drink and also benefits the local economy.
Organisers are now planning another event for Christmas owing to the festival's success.
Watch Greg Hoare's report below.
A 22-year-old man and his two-year-old daughter remain in a critical but stable condition in hospital, following a horror crash on the A66.
Adam Pearson and Ava Pearson, from Maryport, were in a BMW that was involved in an accident on the A66 near Strawberry How, Cockermouth on Tuesday (September 29).
They were both airlifted to hospital, and are now at the Royal Victoria Infirmary in Newcastle.
The collision was with a United Utilities tanker.
The 60-year-old male driver of the tanker, from Gosforth, was unharmed.
Just a day after thousands attended the Taste Cumbria food festival in Cockermouth the town's vital footbridge has been closed amid safety fears.
The bridge was swept away in the floods of 2009 but was reopened in 2010 by HRH The Princess Royal.
It is unclear how long it will be until the footbridge, used to cross the river into the Memorial Gardens, will remain closed.
A 22-year-old man and a two-year-old girl have been hospitalised after an accident on the A66 near Cockermouth.
The man, from Maryport, was driving a BMW, in which the girl was a passenger.
He was airlifted to hospital in Newcastle with life threatening injuries, and the girl was airlifted to hospital in Manchester where she is in a serious but stable condition.
The collision was between the BMW and a United Utilities tanker. The 60-year-old male driver of the tanker, from Gosforth, was unharmed.
The stretch of road between the Sheep and Wool Centre at Cockermouth, and the village of Dubwath next to Bassenthwaite, was closed at around 2:10pm, and remains shut.
Load more updates