Hundreds of swimmers have competed in the second Coniston Chill Swim.
The race is over the full length of the lake and has had twice as many entrants than last year. Fiona Marley Paterson reports.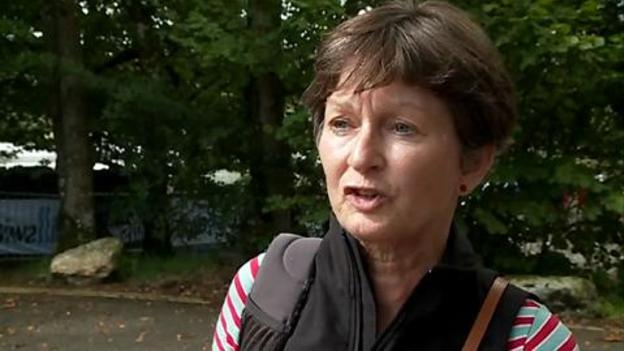 Advertisement
Five hundred swimmers brave the cold in order to take part in the open water event at Coniston.
Over 500 people are swimming the length of Coniston Water in Cumbria today.
The Coniston Chill Swim is in its second year and entries have almost doubled.
It's a 5.25mile long-distance swim and 25% don't wear a wetsuit.
Lack of funding could result in the closure of GP surgeries in rural areas.
Westmorland and Lonsdale MP Tim Farron has called for a special fund to be set up to support GPs' surgeries in isolated rural areas, including parts of the Lake District.
Due to an income guarantee scheme being withdrawn, Mr Farron said that surgeries in Coniston and Hawkshead could be at risk of closure.
The Great North Air Ambulance flew a woman to hospital after she fell off her horse and injured her pelvis.
The 40 year-old was treated by paramedics and a doctor at the scene near Coniston before being taken to the Furness General for further treatment.
Advertisement
This year's Turner Prize-winning art work is to go on display in a Cumbria, where is was conceived and created.
Laure Prouvost won the prize at a ceremony in Londonderry, Northern Ireland on Monday.
Her installation 'Wantee' was inspired by the artist Kurt Schwitters who lived in Coniston the 1940s.
The exhibition will move to the Ruskin Museum in Coniston on 24 Janurary.
The 'Swallows and Amazons' story is being revisited in Coniston - an area where the book was highly influenced and inspired by.
An original dinghy used by the children of the Altouyan family - who the characters in Ransome's book are thought to be based on - is on display in the village's Ruskin Museum.
Current boathouse owner Richard Nelson explains to ITV News just why building is so special.
The current owner of the 'Swallows and Amazons' boathouse, Richard Nelson, hopes the boathouse's literary heritage will attract a Swallows and Amazons enthusiast to buy it when it goes under the hammer.
Load more updates