West Cumbrian school children are coming up with ideas to give a coastal walkway the artistic treatment.
Pupils at Lowca are looking at history, geography and science to create artworks that will give walkers more information about the area.
The project is being run by Copeland Council.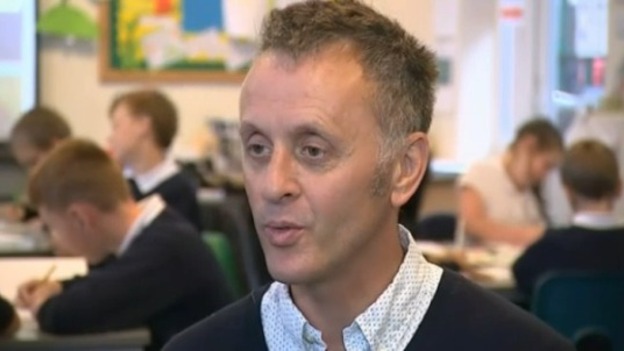 A series of meetings about the future of healthcare in the region begins today.
Health bosses are currently writing a five-year plan designed to give people better services across Allerdale, Copeland, Carlisle and Eden.
Advertisement
Allerdale Borough Council is being recommended to support a move to exclude county councils from having a say on whether Cumbria should have an underground nuclear waste store.
Both Allerdale and Copeland voted to continue looking at west Cumbria as a possible site in January.
However, the county council used its veto to rule out the plan.
The government now wants to begin a new search with the county council no longer having a veto.
Over £22,000 has been awarded to Copeland Young Sports Leaders Academy to provide sports qualifications for up to 120 young people.
The money has doubled the number of sports leaders that the Academy can train in schools like St Bees School near Whitehaven.
Thousands of people have signed a petition in West Cumbria against the closure of public toilets.
The facilities in Whitehaven, Cleator Moor and Egremont are now shut.
Cafe owners say people are using their toilets without buying anything which is putting them out of pocket.
It comes as Copeland Borough Council looks to save more than 26 million pounds over the next two years.
Samantha Parker's full report is below.
Three councils will decide today whether or not they want to look at possible sites to bury high level nuclear waste in west Cumbria.
The executives of Allerdale, Copeland and Cumbria County Council's cabinet will hear representations from those for and against moving forward in the process.
Allerdale and/or Copeland can only move progress to search for sites if they have the backing of the county council.
If they decide to go through in depth desk tops studies will look at whether the geology in west Cumbria is suitable.
Cumbria County Council will meet at 10am in Carlisle, Copleand at 10am in Whitehaven and Allerdale at 3pm in Maryport.
Advertisement
A mineshaft which collapsed in Egremont in November will be capped today, 7th January.
Nine homes were evacuated following the collapse which saw a drilling rig disappear into a 25 metre hole.
The householders were forced to live in temporary accommodation for five weeks as Copeland Borough Council, who own the land, made the area safe.
The residents were allowed to go back home just before Christmas.
Once the mine is capped the area will then be landscaped.
More than 200 tonnes of grout have been used to fill the hole that appeared behind Howbank Road in Egremont on 14th November.
Contractors Forkers will be back at the site on Monday (7th January) to put in place a permanent cap.
The work should be finished by 18th January, before work begins to landscape the area and reinstate the fields and gardens damaged when the hole appeared.
Copeland Borough Council who own the land say the grout column should stabilise the hole and keep the homes near the hole safe.
Those living in the nine homes affected were allowed back home on 21st December although some have chosen not to return.
Members of the public in West Cumbria get to have their say about council budget cuts this week.
A series of drop in sessions are taking place over Copeland Borough Councils proposal to cut more than two and a half million pounds by 2015.
Whitehaven's Civic Hall, Library and Tourist Information Centre are being sold off, further proposals include raising parking charges, removing flowerbeds and closing public toilets.