Copeland Borough Council has cancelled the chief executive role, and hopes to save almost £150,000 per year.
Read the full story ›
Copeland MP Jamie Reed has resigned from his position as Shadow Health Secretary after Jeremy Corbyn was elected as the new Labour Party leader.
Mr Reed, who announced his resignation moments after Corbyn was elected, explained his decision to our Political Correspondent Paul Brand.
Advertisement
Copeland MP Jamie Reed has announced his resignation from front bench politics.
Mr Reed made the announcement on Twitter just moments after Jeremy Corbyn was named the new Labour Party leader.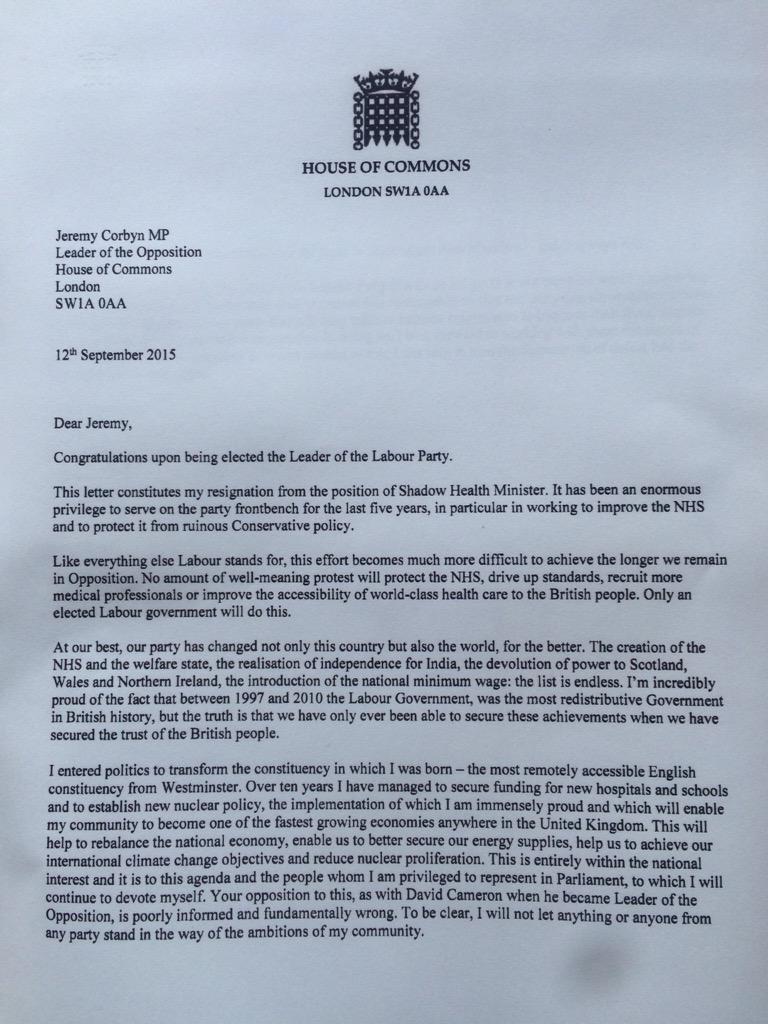 A 49-mile cycle relay has been held, to mark the opening of new interactive tourist information boards along the Copeland coast.
Emily Reader went along to the opening:
A 49-mile cycle relay has been held, to mark the opening of new interactive tourist boards along the Copeland Coast.
The audio visual boards tell people about the area.
They were designed with help from the local community, and it's hoped they'll bring more visitors.
Following continued misuse Copeland Council has suspended garden waste collections for seven householders who repeatedly put household rubbish in their brown bins.
Green waste bins from the seven homes in Cleator Moor, contained large amounts of non-garden waste, which resulted in an entire lorry load having to be sent away for disposal, rather than made into compost meaning around 600 other conscientious gardeners had their recycling efforts go – literally - to waste.
The council says it wasn't the first time the householders had done this – after previous contamination incidents officers provided stickers for their bins explaining what can and can't be collected. However, the dumping continued so the council will now not collect these garden bins for six months.
"Garden waste recycling only works if everyone does it. It only takes a couple of selfish people to put non-garden waste in there and the whole load is rejected by the composting plant.

"We will not accept this as it means hundreds of other people who were doing the right thing have seen their waste fail to be recycled.

"Occasionally we'll get some accidental contamination, for example plant pots or seed packets – this is still problematic but we do understand and we're happy to explain to people what should go in the bin.

"These householders have shown repeated contempt for the service, and filled their bins with large amounts of household waste."
– Dave Banks, portfolio holder for waste, Copeland Council
Advertisement
An Australian couple, who are visiting to watch the Ashes, are taking a detour to Whitehaven to see a special statue.
It's of Ron Looney, the former Cleator cricketer and gurning legend.
William and Aileen Mellor, from Gayndah in Queensland, Australia, met his son by chance in Brisbane, whilst watching England play Austria.
They kept in touch with Ron Looney Jr, and decided to make the trip to the Copeland Centre in Whitehaven to see the statue.
The concept of gurning took them by surprise:
One letter we received a few months ago told us to look up 'gurning' on the internet. We were surprised to read all about his dad being turned into a statue.

We had never seen or heard of such a competition before. We looked it up and there was all of these people pulling funny faces."
– William and Aileen Mellor
Mike Starkie has five years to bring about change - he wants to bring prosperity, and bipartisan politics, to the borough.
Read the full story ›
Copeland Borough Council has teamed up with the PDSA to offer health checks for dogs that include free microchipping and nail clipping.
Read the full story ›
Counting is now underway in Copeland for the first directly elected Mayor.
Counting at Whitehaven Sports Centre underway for the first directly elected Mayor for Copeland http://t.co/ayTnK2XvGC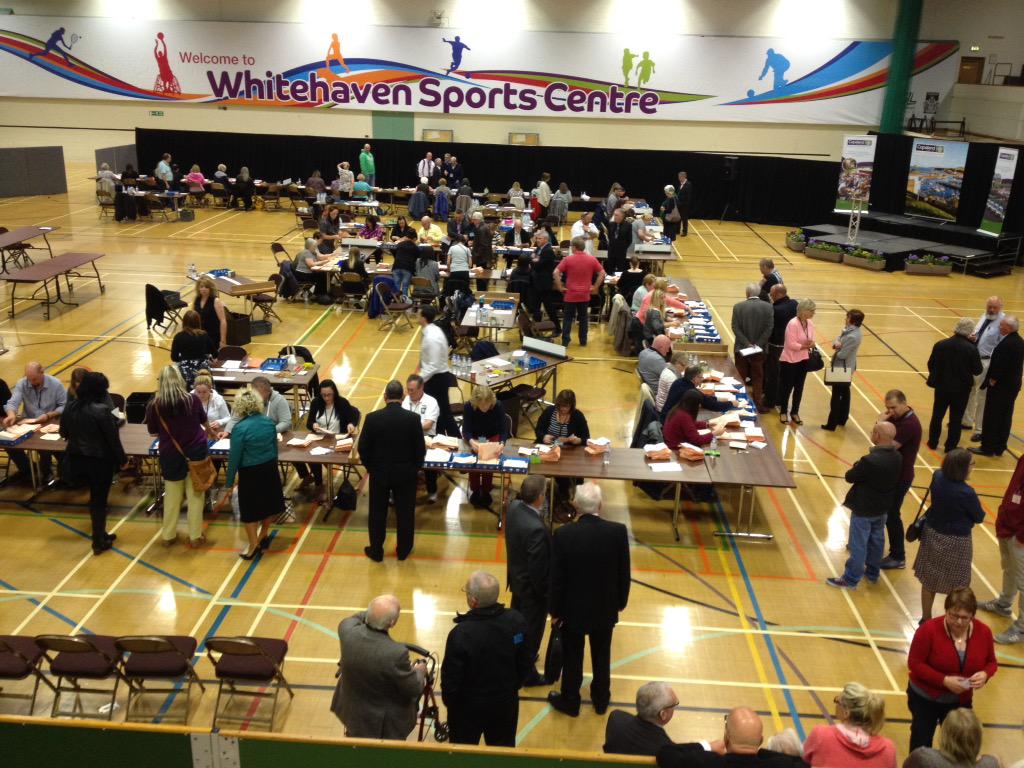 Load more updates