Counting is now underway in Copeland for the first directly elected Mayor.
Counting at Whitehaven Sports Centre underway for the first directly elected Mayor for Copeland http://t.co/ayTnK2XvGC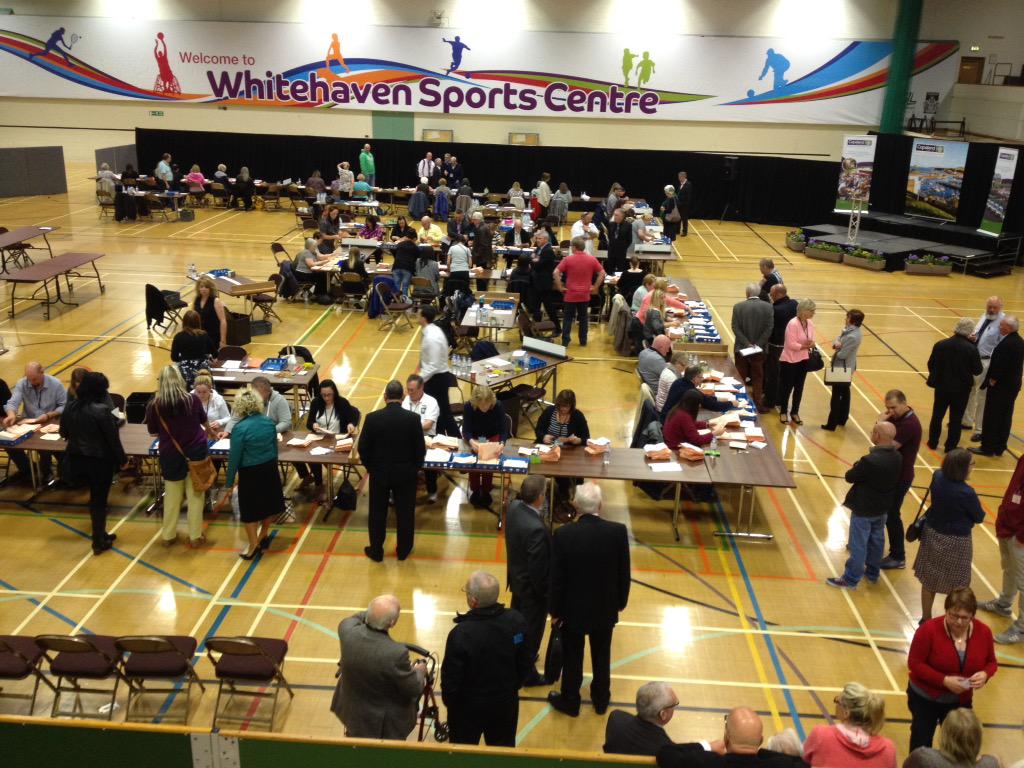 Watch Samantha Parker's roundup of the Copeland constituency count:
Advertisement
The full results and percentages from Copeland, where Labour MP Jamie Reed held his seat, but was given a tough test by the Conservatives.
Read the full story ›
Advertisement
Confusing picture at Copeland. Labour say they've got it but Conservatives say they may have swung it. Are we headed for a recount?
Being told at Copeland that this is very tight. Conservatives say this is within 500 votes - they just don't know which way
There has been a 64.34% turnout in Copeland with 39,743 people voting by ballot and postal vote.
Jamie Reed has arrived at the Copeland count where he is hoping for a third term as MP.
He told ITV Border:
"I hope the exit polls aren't true. It's not the picture we wanted at this stage."
– Jamie Reed, Labour
Load more updates