Live updates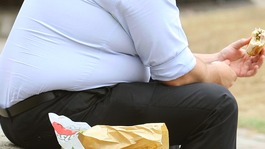 As the region tops the tables for obesity levels, GP Ajay Bedi offers advice on reversing the trend.
Read the full story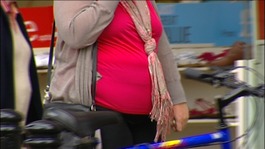 Almost three quarters of adults in England are now overweight or obese, according to Public Health England.
Read the full story
Advertisement
Cumbria is named fattest county in England
Nearly 70% of adults in Cumbria are overweight according to new figures from Public Health England making the county the fattest in the country.
Cumbria's Acting Director of Public Health Rebecca Wagstaff says that this is one league table that no one wants to top.
She added obesity is a nationwide issue.
People who are overweight or obese have an increased risk of developing type two diabetes, heart disease and certain cancers. 68.3% of Cumbrians are apparently overweight.
Excess weight can also affect self-esteem and mental health. Health problems associated with being overweight or obese cost the NHS over £5bn each year.
Cumbria is named fattest county in England
Cumbria is officially the fattest county in the country, according to Public Health England.
Figures show almost 76 per cent of people in Copeland are overweight or obese, that compares to 64 per cent of adults in the rest of England.
People in Carlisle had mixed reaction to the figures:
West Cumbria's water future
A multi-million pound project to provide people with a water supply in West Cumbria for the next few decades is starting to take shape.
Water company United Utilities are looking for new water sources as an alternative to Ennerdale water.
They also need help from local residents to prevent drought. Jenny Longden reports.
West Cumbria's water future
United Utilites hopes that by 2025 west Cumbria will have a new water supply.
It is looking at whether new water sources of water can be found or Copeland and Allerdale could get it's water supply from Thirlmere.
Once they've decided on a new source Ennerdale Water will never be used again. Until then they may have to put up drought orders every few years to minimise impact to the lakes habitat.
"Until then, balancing the water needs of people and the environment in west Cumbria is a bit trickier than it used to be. Luckily, Ennerdale's lake level recovers quickly from dry spells, so, when we do ask people to save water, it shouldn't be for long, and probably only about once every two and a half years on average.

"We will be doing our own bit too, by driving down leakage, reducing our own water use and using tankers to top-up treated water storage reservoirs with water from other parts of Cumbria, if we need to."
– Dr Richard Blackwell, United Utilities' supply and demand manager
Advertisement
West Cumbria's water future
United Utilities are spending millions of pounds searching for new water supplies for west Cumbria in a bid to protect the natural habit of current water sources.
Homes in Copeland and Allerdale are currently served by Ennerdale Water.
Engineers hunting new water sources for homes and businesses in the west of the county will start investigating the routes of potential new pipelines over the next few weeks.
The project could take United Utilities until 2025, and environmental experts say it is vital to protect some of the UK's most vulnerable habitats, like Ennerdale.
Until the supply is in place United Utilities want to know how homeowners think they should protect the water source during a drought.
Concerns from a Cumbrian community have lead to two arrests on drug offences.
Police in Copeland carried out two warrants yesterday, 8 January, in Frizington and Cleator Moor.
A 52-year-old man from Frizington and a 39-year-old man from Cleator Moor were arrested.
The 52-year-old was arrested by Police on suspicion of cultivating cannabis and possession of a controlled drug, and wasbailed until 5 March 2014 whilst enquiries continue.
The 39-year-old was arrested and has been reported for offences concerning possession of controlled drugs.
A file will be prepared for the Crown Prosecution Service who will consider charges and if any are brought, he will told to attend court.
"These are excellent results which stem from information being fed in from local people. We are more than willing to act on any information received in order to remove controlled drugs from our neighbourhoods and bring those to justice who continue to not only abuse drugs, but those who choose to supply them to others."
– PC Dan Bage, Copeland Problem Solving Team
Trust review after Keogh report
"Staffing levels is a key issue in North Cumbria University Hospitals Trust. This is shown by the reports published by the Care Quality Commission and the more recent Keogh Review.

"I am glad that the Trust is reacting quickly to the key points in the Keogh review and ensuring that there are safe levels of staffing is critical to improving care in our area.
"I wrote to Jeremy Hunt about staffing levels at the Trust last month and I have still not received a response. Ensuring safe staffing levels was a key recommendation in the Francis Report published in February and there has been no action from the Government, despite repeated calls to implement it from Labour.

"It is unacceptable and I'm glad that North Cumbria University Hospitals Trust is taking the lead on this issue."
– Jamie Reed, Copeland MP and Shadow Health Minister
Labour peer accused of lobbying for cash
Tyne Tees
Two Labour peers from the region have been suspended from the party after being accused of agreeing to carry out parliamentary work for money.
Lord Mackenzie of Framwellgate, a former Chief Superintendent with Durham Police and Lord Cunningham, the former Copeland MP who was a minister under Tony Blair, were among three peers filmed by undercover reporters appearing to offer to help a fake solar energy company.
Lord Mackenzie insisted today he had done nothing wrong and had obeyed the rules.
Watch Kenny Toal's report here:
Load more updates
Back to top