Ben Stokes has been bowled out for 87, in the second Ashes test match at Lords.
He's led the charge for England, who are fighting back after Australia declared at 566 for 8.
England are now on 179 for 5, and are trailing by 387 runs.
Ben Stokes has hit a half century at Lords, during day three of the Ashes.
The Cumbrian cricketer, who was raised in Cockermouth, is currently on 69 not out.
England are digging in against Australia, are are on 139 for 4.
They've still got a mountain to climb in the second test though, as Australia declared at 566 for 8 yesterday.
Advertisement
With the ashes just around the corner, local cricket organisations are considering how to get more people involved in the game.
Cumbria Cricket Limited is currently dealing with a decline in the number of people playing cricket.
Participation is down seven per cent according to a recent survey and some feel the game needs to adapt in order to survive.
The Cumbrian cricketer says he's ready for whatever Australia's wind-up merchants have to offer. He's preparing for the Ashes.
Read the full story ›
Ben Stokes' dazzling century gave England one of their most remarkable Test win's at Lord's over the weekend.
The 23-year-old Cumbrian's performance has led to comparisons with one of the sports all-time greats, Ian Botham.
Ben grew up in Cockermouth and we've found a video of him as a teenager in 2005 when he was called up to the England under-15s squad.
Watch it here:
If you're wondering about the second teenager in the video, he's called Jordan Clark and currently plays county cricket for Lancashire.
Cumbrian cricketer Ben Stokes has achieved the fastest test century at Lord's.
Stokes, who grew up in Cockermouth, made a hundred from 85 balls in the England New Zealand international this afternoon (Sunday, 24 May).
Advertisement
Cockermouth cricketer Ben Stokes has just set a new record at Lord's, with the fastest ever Test century.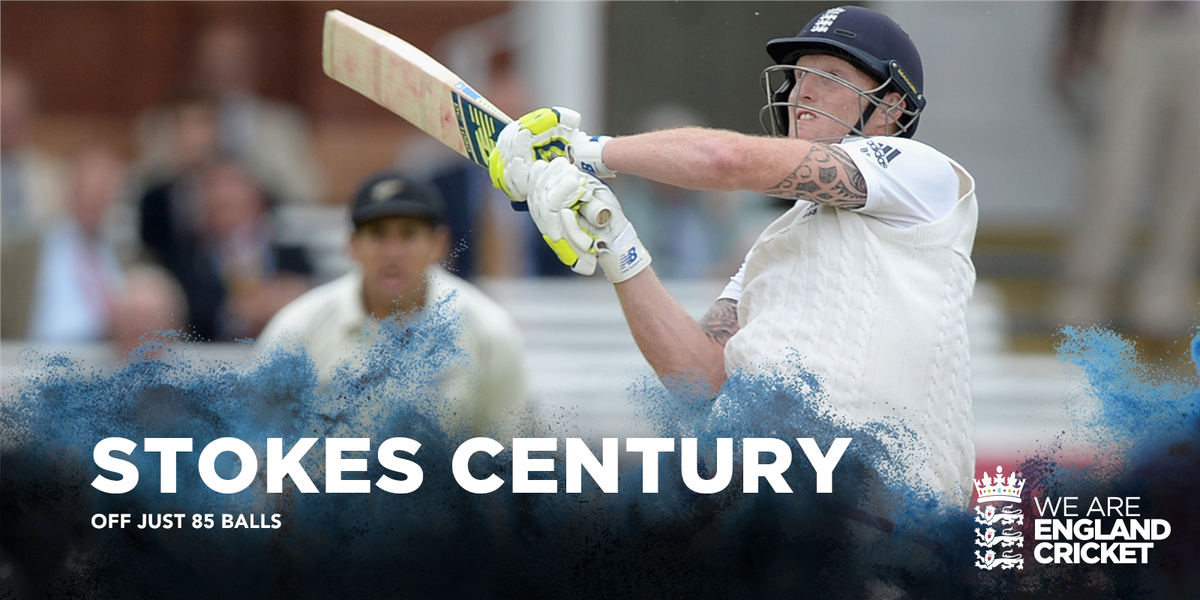 Schoolchildren from Cumbria have been put through their paces at Carlisle Cricket Club, where they've been taking part in a quick cricket festival.
A total of 19 schools took part, with around 200 pupils at the event.
Organisers hope the tournament will inspire more young people to get involved in the sport, which saw a drop in the overall number of players last year:
Cockermouth's Ben Stokes finished with figures of two for forty on day two of the second test against India at Lord's. India were eventually bowled out for 295 in their first innings.
England's much-maligned cricketers finally have reason for small cheer after the one day international (ODI) team recorded a rare victory to avoid another embarrassing whitewash on their tour of Australia.
Alastair Cook's side went into the game in Perth 3-0 down to Australia in the already surrendered five-game ODI series, which followed the 5-0 Ashes humbling of the Test team.
But the tourists finally outplayed their hosts, hitting 316-8 before bowling Australia out for 259 to claim a 57-run win.
Load more updates