England's Ashes-winning players celebrated an unforgettable Ashes success at Trent Bridge, taking the final three wickets to seal an-innings-and-78-run win and an unassailable 3-1 lead with a game to spare.
Cockermouth's Ben Stokes picked up his sixth wicket of the innings when he had Mitchell Starc caught by Ian Bell at second slip. It earned him his career best in bowling with six wickets for 36 runs in the second innings.
Fellow Durham teammate Mark Wood, from Ashington, then cleaned up Josh Hazlewood for a duck. He followed it up by the all important final wicket, scattering Nathan Lyon's stumps before wheeling away in celebration.
Sorry for the miserable attempt at downing that beer.......but hey we've just won the #ASHES ???????
After the win England's record wicket-taker, James Anderson, told Sky Sports: "It was amazing. What a feeling going round the field. Ben Stokes' performance in the second innings was incredible. I can't believe we've managed to achieve it."
A devastating spell of bowling from Cockermouth's Ben Stokes has put England on the brink of Ashes glory.
The Durham all-rounder tore through Australia's batting line-up this afternoon claiming five second innings wickets including those of opener David Warner and star batsman Steve Smith.
Australia are now 241-7 at the end of day two of the Fourth Ashes Test - still 90 runs behind England.
The hosts currently lead the five match series 2-1 so victory at Trent Bridge - which England are now all but certain to secure tomorrow - will see them win back the Ashes that were lost Down Under in 2013/14.
Advertisement
Ben Stokes has been bowled out for 87, in the second Ashes test match at Lords.
He's led the charge for England, who are fighting back after Australia declared at 566 for 8.
England are now on 179 for 5, and are trailing by 387 runs.
Ben Stokes has hit a half century at Lords, during day three of the Ashes.
The Cumbrian cricketer, who was raised in Cockermouth, is currently on 69 not out.
England are digging in against Australia, are are on 139 for 4.
They've still got a mountain to climb in the second test though, as Australia declared at 566 for 8 yesterday.
With the ashes just around the corner, local cricket organisations are considering how to get more people involved in the game.
Cumbria Cricket Limited is currently dealing with a decline in the number of people playing cricket.
Participation is down seven per cent according to a recent survey and some feel the game needs to adapt in order to survive.
The Cumbrian cricketer says he's ready for whatever Australia's wind-up merchants have to offer. He's preparing for the Ashes.
Read the full story ›
Advertisement
Ben Stokes' dazzling century gave England one of their most remarkable Test win's at Lord's over the weekend.
The 23-year-old Cumbrian's performance has led to comparisons with one of the sports all-time greats, Ian Botham.
Ben grew up in Cockermouth and we've found a video of him as a teenager in 2005 when he was called up to the England under-15s squad.
Watch it here:
If you're wondering about the second teenager in the video, he's called Jordan Clark and currently plays county cricket for Lancashire.
Cumbrian cricketer Ben Stokes has achieved the fastest test century at Lord's.
Stokes, who grew up in Cockermouth, made a hundred from 85 balls in the England New Zealand international this afternoon (Sunday, 24 May).
Cockermouth cricketer Ben Stokes has just set a new record at Lord's, with the fastest ever Test century.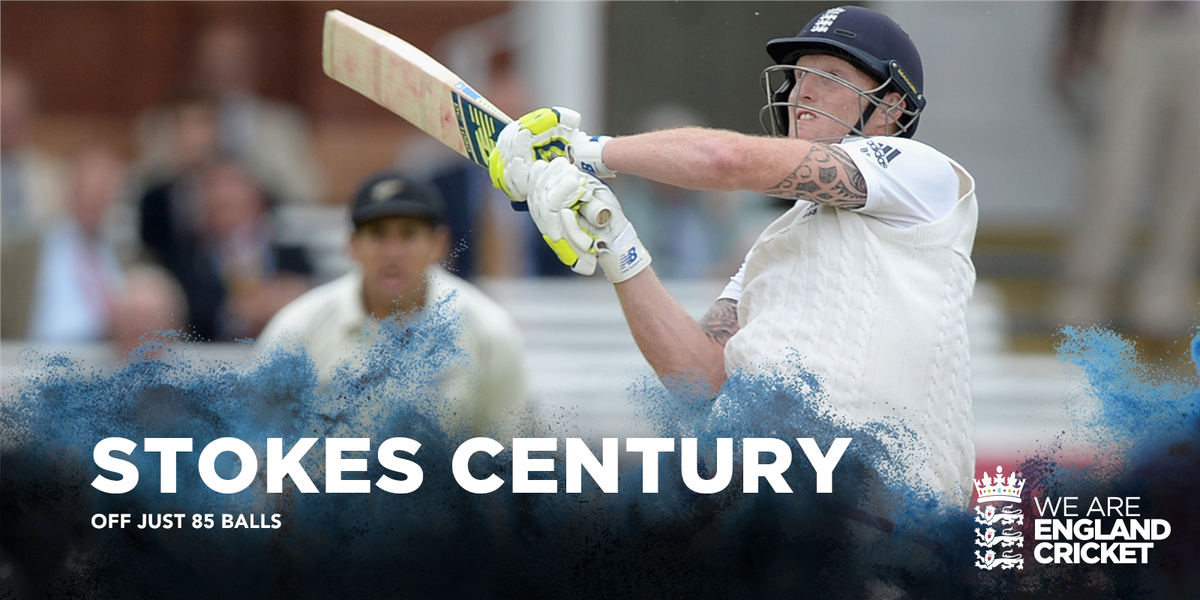 Schoolchildren from Cumbria have been put through their paces at Carlisle Cricket Club, where they've been taking part in a quick cricket festival.
A total of 19 schools took part, with around 200 pupils at the event.
Organisers hope the tournament will inspire more young people to get involved in the sport, which saw a drop in the overall number of players last year:
Load more updates