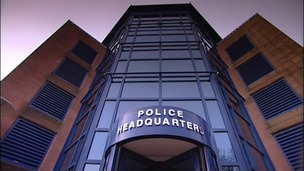 Tools worth £10,000 have been stolen in Dumfries and Galloway. Police have issued warnings to secure items.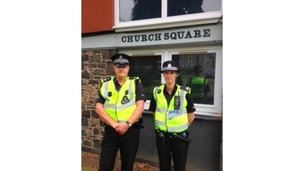 Crime has nearly halved in an area of Galashiels since the start of a community programme 2 years ago.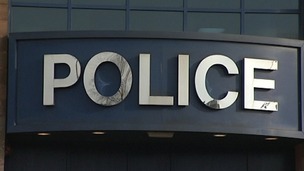 Sexual offences have increased by 52% in Dumfries and Galloway, but overall crime has fallen.
Live updates
Cumbria's rape convictions below national average
Fewer than half the rape cases reaching court in Cumbria are ending in a conviction.
45% of rape prosecutions ended in a successful conviction last year, the third lowest in the country and 15% below the national average (60.3%).
The results are from a national report by the Crown Prosecution Service. Cumbria's Police and Crime Commissioner says he is disappointed in the figures.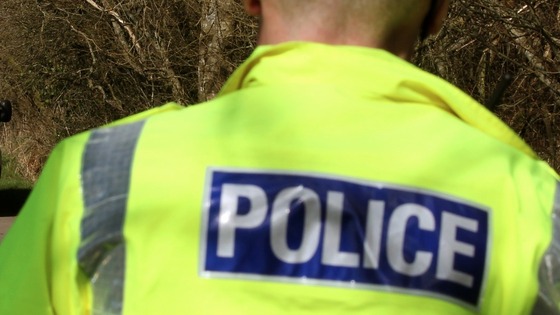 People are being urged to be vigilant for bogus workmen this summer.
Police Scotland are working with Trading Standards Officers as part of a national campaign to stop doorstop crime.
Doorstop crime can be anyone trying to get your personal details or get into your home by pretending they are someone they're not, for example a police officer, council staff or a meter reader. Rogue traders often cold-call and will probably overcharge you for poor or unnecessary work.
People are being advised to:
Be on guard if someone turns up unexpectedly
Always put the chain on before opening the door
Keep it on while talking to callers
Don't feel embarrassed - genuine callers expect you to be careful
If you don't have a door chain, check from the nearest window. Remember, door chains can be easily fitted
If you're not sure, don't answer the door
Police have launched a 'Nominated Neighbour Scheme' which aims to give local support to hose who do not want to answer their doors.
More information on this scheme can be found here.
If you are suspicious of a caller, contact the police.
Advertisement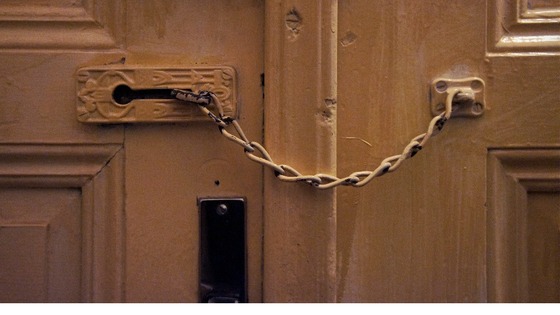 People in North Cumbria are being warned to 'lock it or lose it' following a spate of burglaries in the area.
Four burglaries were carried out over the past few days with three at houses in Carlisle and one at a farm near Penrith.
Three cars have been stolen in two separate burglaries in Cumbria.
The first burglary took place at Lower Abbotsgate in Kirkby Lonsdale at 4am on Saturday 28th June. Burglars forced entry into the house, took a wallet, car keys and a Mercedes car worth £38,000.
A second burglary happened between 12am and 8am on the 28th also, at Castle Road, Kendal. Burglars entered through an unlocked door, stole three sets of car keys and two Volkswagen Golf cars. The cars are valued at around £13,000.
People are being encouraged to be more cautious:
'We ask that members of the public take the matter of securing their property seriously in order to prevent them being a victim of crime. Simple steps by making sure that all windows and doors are locked overnight significantly increases the chance that you will not be burgled.

We also ask that you don't leave expensive equipment or keys in view. Thieves are opportunists and given the chance they will not think twice about stealing from you.'
– Sergeant Mick Dodd, Cumbria Police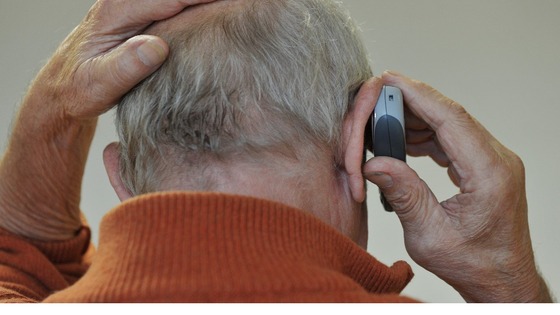 People are being warned about a new type of scam that is targeting people in the region. The scam encourages people to buy a scheme to ward off nuisance calls by a false company.
An 81-year-old Stranraer man was targeted by the scam.
He was called by someone offering a system for getting rid of nuisance telephone calls. The agreement was that for £2 per month, for three years, nuisance calls could be stopped.
The caller was able to give the man the first eight digits of his bank card and is believed to sound convincing in his sales pitch.
The man from Stranraer accepted the offer and later received by post a small box which he was instructed to attach to his phone line.
When he did, the line went dead.
He then found that the full cost of the three year contract, £89, had been taken from his account in one transaction, as opposed to the £2 per month as agreed.
Anyone who has information or has been scammed should contact Crimestoppers on 0800 555 111 or contact the police.
For advice about protecting yourself from scams, click here.
Cumbria's latest crime figures show an increase of crime in the county.
-There were and additional 1090 crimes reported between 2012 and 2013
-Domestic abuse cases are up with an extra 274 people coming forward with complaints
-There were 1903 fewer reports of anti-social behaviour
The police say there was a spike in the number of crimes last July, which they're linking to good weather.
They say this and an increase in people feeling more secure about reporting crimes can be help account for the rise.
A meeting was held today to allow police officers to discuss the findings with Crime Commissioner, Richard Rhodes. And they say it's nothing to worry about.
Advertisement
Cumbria's Police Commissioner Richard Rhodes launches an update to his 'Police and crime Plan' today.
His original plan to reduce crime in the county was launched a year ago and will be updated every 12 months.
Campaign launched to combat child exploitation
The campaign follows the Police and Crime Commissioner's conference on Friday December 6, which outlined commitments to tackle domestic abuse and sexual violence.
It is crucial that we uncover any exploitation as quickly as possible and protect children in Cumbria"
– DCI Nick Coughlan, Cumbria Constabulary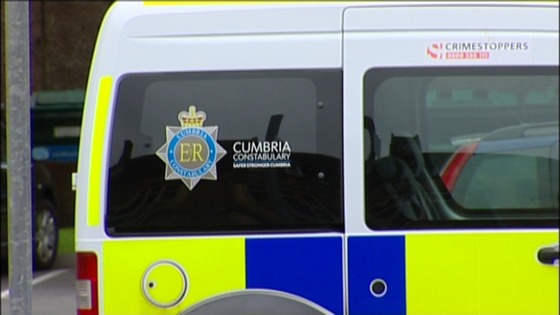 Cumbria Police have launched a campaign aimed at stopping criminals travelling to the county in the run up to Christmas.
Operation Atoll will see increased patrols to stop and search suspect vehicles.
In particular officers will be focusing on ATM crime, freight crime, cash in transit crime and commercial burglaries.
Detective Inspector Neil Cooper said:
"Cumbria is a very low crime area however our excellent transport links – particularly the M6 – make it vulnerable to travelling criminals.
"These criminals tend to focus on high value crimes, usually around commercial businesses. These crimes can see an increase at this time of year with the darker nights closing in.
"Our aim is to make it as difficult as possible for travelling criminals to commit any crime in Cumbria. I would encourage members of the public to contact the police if they see anyone acting suspiciously around business premises, cash machines or lorries that are parked."
Carlisle Assault
Two men were seen running away towards the nearby post office. One was said to be heavy set, with a shaved head and wearing a white shirt. The other had a white cap.
Load more updates
Back to top