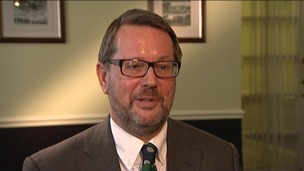 Cumbria County Council Cllr Tim Knowles quits cabinet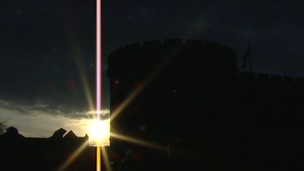 Cumbria County Council might need to cut £50 million off their revenue budget over the next 2 years, the proposals are under consultation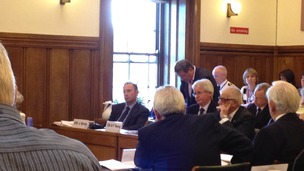 Cumbria County Council's full cabinet is meeting to discuss whether west Cumbria should host an underground nuclear waste store.
Live updates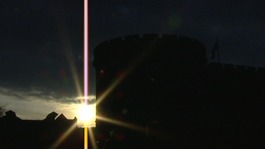 Cumbria County Council might need to cut £50 million off their revenue budget over the next 2 years, the proposals are under consultation
Read the full story
Petteril schoolchildren perform WW2 puppet show
Carlisle Archive Centre hosts wartime play
Schoolchildren from Petteril Bank School in Cumbria are performing a Second World War evacuees-themed marionette puppet show at the Carlisle Archive Centre.
Pupils have made the marionette evacuees as well as producing a soundtrack to the show which has been organised by Cumbria County Council's Archive Service.
A World War 2 'experience' workshop is one of several historical workshops currently running at the centre.
There's also a Tudor workshop, which explores the experiences of two Tudors who lived in Carlisle, finding out what happened to them from their wills inventories.
Advertisement
Wanted: Cumbrian 'Snow Champions'
£4.1m winter maintenance programme
The 'Snow Champions' scheme is being run in addition to the griting routes the council currently maintain, and is part of the new £4.1 million winter maintenance programme.
Jayne Varty from Pategill in Penrtih, is the vice chair of the Pategill Tenants Association and is the first person to sign up to the scheme.
"I have a neighbour with spina bifida, who can struggle to get around in a wheelchair when it's been snowing. There are also many older people living in sheltered housing nearby and for them a trip to the shop round the corner can be pretty dangerous.

" I do it for the sense of community. People often talk about helping others, but not many actually get involved."
– Jayne Varty, 43, from Penrith

Volunteers will be provided with high visibility vest, warm gloves, snow shovels and a supply of salt.
""This new scheme is an extra investment in winter maintenance, but will only be as effective as the people willing to take part. We want to recruit committed volunteers who realise that their efforts can help other people around them.

"In reality, the number of days when it's necessary to clear snow and ice are relatively infrequent, so it's not a huge commitment. But we want to be sure that when the bad weather comes, we have many more hands on the deck helping out."
– Cllr Tony Markley, Cumbria County Council
Wanted: Cumbrian 'Snow Champions'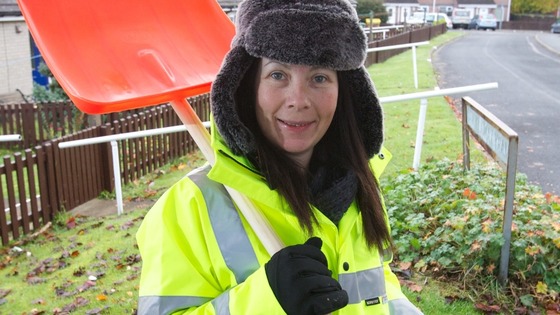 A search has begun to find people willing to help others this winter by volunteering for the new 'Snow Champions' scheme set up by Cumbria County Council.
The programme is aiming to recruit 300 volunteers to help clear snow and ice from pavements and footpaths near their homes.
The council say the scheme is the first of it's kind in the county and will provide additional assistance to their winter gritting services.
Nuclear protest in Carlisle
Nuclear protests held in Carlisle
Opponents of a proposed underground dumping of high level nuclear waste in west Cumbria held a protest outside Council offices in Carlisle this morning.
Cumbria County Council along with Copeland and Allerdale District Councils say they've taken Government advice and delayed a decision on the project for three months while more information on key areas is gathered.
The protest by the group Radiation Free Lakeland coincided with the Council's Cabinet Meeting.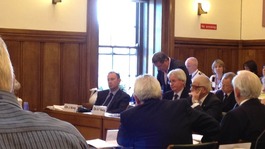 Cumbria County Council's full cabinet is meeting to discuss whether west Cumbria should host an underground nuclear waste store.
Read the full story
Advertisement
Nuclear waste debate
Protest outside council meeting on nuclear waste store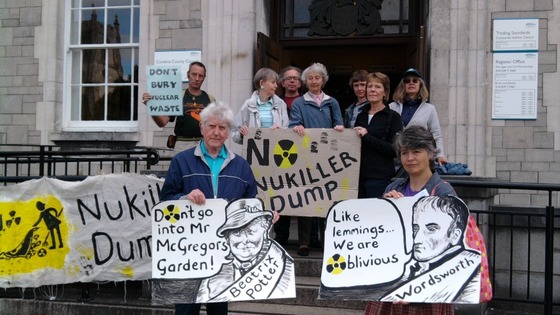 Nuclear waste debate
Protesters in Kendal demonstrate against nuclear waste store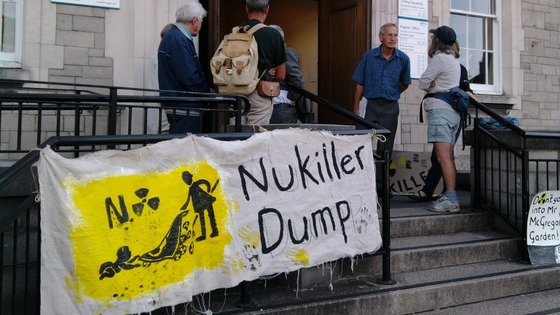 Nuclear waste debate
Nuclear waste debate continues
Councillors in Cumbria are set to discuss whether the county should host an underground nuclear waste store at a meeting in Kendal later this morning.
The county's cabinet members will decide in October whether to put west Cumbria forward to the next stage of the process and look for a site.
The government asked for communities to volunteer areas to come forward to discuss burying waste, west Cumbria has declared an interest but it will be decades before building work gets underway.
Cumbria's new gritting fleet
New gritting fleet will keep county moving
Councillor Tony Markley has told ITV Border that he is confident the new fleet will help keep the county moving when the bad winter weather arrives.
Load more updates
Back to top