A Cumbria Police officer who worked on the case has admitted to Gross Incompetence, and been demoted.
Read the full story ›
Uninsured drivers are being warned their cars could be seized and destroyed in a new Cumbria Police crackdown.
Read the full story ›
Advertisement
A man is stable in hospital after being stabbed in a pub in Whitehaven.
It happened at the Three Tuns in Duke Street in the town at around 10:40pm on Saturday 1st October.
A man has been arrested by Cumbria Police, which is appealing for any witnesses to get in touch. The force wants to hear from anyone who saw the suspect or the victim in the time leading up to the stabbing.
Anyone with information is asked to contact Cumbria Police on 101 and ask for Detective Sgt Jim Rooney or Detective Constable David Matthews.
Police are investigating a robbery that happened in Carlisle in which three men wearing balaclavas broke into a Bargain Booze shop in the city.
Officers were called at 8.46pm on the 19th September following a robbery at the store on Beechwood Avenue.
Three men, wearing black balaclavas are reported to have entered the shop before demanding money and cigarettes.
The three men then left with an unknown amount of cash and a large amount of cigarettes.
They've been described as being tall and of slim build.
One of them was carrying an orange bag for life which has been used to carry the stolen cigarettes.
"We are appealing to members of the public who have may have seen three men acting suspiciously in the Stanwix area this evening to contact us.

"The two staff members on duty have been subjected to a terrifying ordeal and are understandably shaken.

"At this time we do not know if the three men have made off on foot or in a vehicle. Any information, no matter how insignificant you may deem it, could help trace those responsible."
– Detective Inspector Jenny Beattie
Police have revealed how they incriminated an illegal ivory trader following his conviction
Read the full story ›
This year's campaign saw the force prioritise intelligence-led checks which has led to a percentage increase.
Read the full story ›
Advertisement
Cumbria Constabulary is asking people for their views on the service the force provides and what its priorities should be.
Read the full story ›
Early enquiries suggest the men may have taken the drug Blue Valium. Two of them remain in hospital with breathing problems.
Read the full story ›
A drug warning has been issued to people in Carlisle after two people were taken ill from what police say is suspected drug use.
Two men from Carlisle have been admitted to the Cumberland Infirmary after suffering breathing problems. They are not thought to be in a life threatening condition.
The first report was received at 4pm (Thursday 28th July) when a 36-year-old man collapsed on English Street.
The second report was made at 5.55pm when a 31-year-old man collapsed on Prescott Road.
Early enquiries suggest that the drug the men may have taken is called Blue Valium.
We are urging all users to be wary of these two incidents that have occurred today in Carlisle. Our advice is not to take any illegal substances or so-called legal highs as the risks involved in consuming these can be life threatening.

"It is believed that both men admitted to hospital may have taken a drug called Blue Valium, if you are offered this drug or have it in your possession please do not consume as it is very dangerous. You cannot be sure of what the drug contains and therefore could cause fatal consequences. Please for your own safety do not take any illegal drugs.

"It is still early into our enquiries in identifying the source and we appeal for anyone with information on the supply of drugs to get in touch."

Anyone who has taken such a drug or is feeling unwell is urged to seek medical assistance.
– Chief Inspector Andy Wilkinson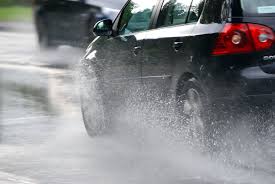 Police are warning drivers in Cumbria to take care, as heavy rain and thunder sweeps across the county.
Load more updates