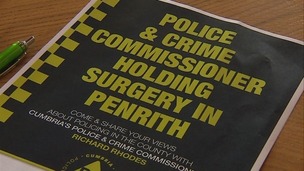 Find out where your local Police and Crime Commissioner Surgery is and have your say on Cumbria Police.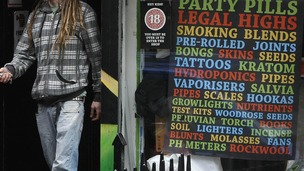 With the number of incidents involving 'legal highs' on the rise in Cumbria, we've ask what are they and why are they so dangerous?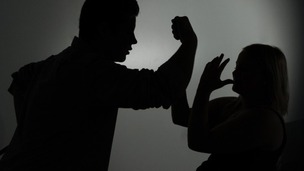 Domestic violence should not be tolerated during the World Cup or at any other time. Find out where help is available and how to report it.
Live updates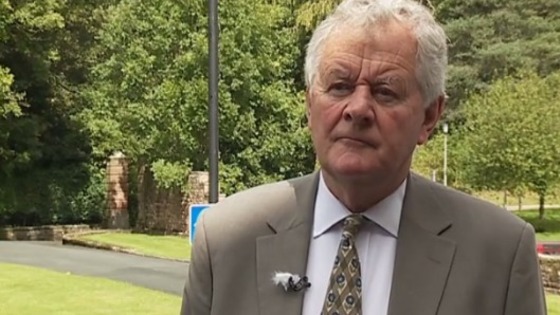 People are being invited to have their say about the future funding of the police service in Cumbria.
Richard Rhodes, the Police and Crime Commissioner for Cumbria, is giving people eight weeks to offer their opinions about levels of council tax.
It is estimated that 14% of the local council tax bill goes to pay for the police service. It is the role of the Police and Crime Commissioner to decide whether the amount of council tax is increased or frozen each year.
Most of the funding for the police budget comes from central government, supported by the council tax precept, the police's own financial reserves and money that hadn't been spent in the previous year's budget.
The Crime Commissioner plans to host a variety of events including public meetings, online meetings and online surveys.
'Part of the rationale for Police and Crime Commissioners was that they would represent the public and enable people to have a voice in policing. This why I am going directly to the people of Cumbria to get their views about the future funding of policing through their council tax payments.'
– Richard Rhodes, Police and Crime Commissioner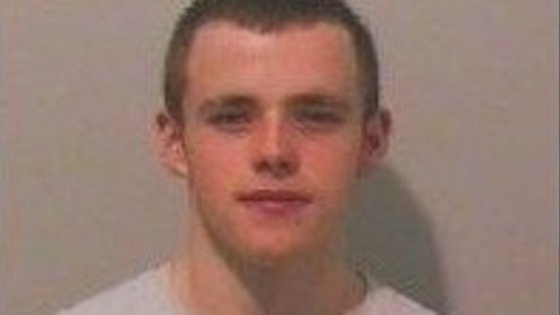 Police are concerned for the safety of a missing man from the Whitehaven area.
Richard Manners, 18, was last seen outside the Candlestick pub on Tangier Street, Whitehaven at 10pm last night. He is described as being of slim build, with short brown hair and speaks with a North East accent. It is believed he was last seen wearing a white t-shirt.
Anyone with information is asked to contact Cumbria Police on 101.
Advertisement
People in Cumbria are being asked how offenders of certain low level crime and anti-social behaviour should be dealt with.
From this autumn victims of this type of crime will have a say in the sanction given to the offender by the police from a list of Community Remedy options.
Police and Crime Commissioner for Cumbria, Richard Rhodes, has today launched a consultation period which asks people in the county for their input of what the options should be.
Some of the ideas to tackling disorder include victims meeting offenders, and offenders repairing damage to property.
"Putting victims at the heart of all our work is something that I have advocated from day one, and I welcome the opportunity to engage with people on the Community Remedy options to reinforce this commitment.

"I would urge as many people as possible take the chance to have their say on this important change by completing the questionnaire."
– Richard Rhodes, Cumbria Police and Crime Commissioner

Have your say. Complete the Community Remedy questionnaire.

Following the consultation, Mr Rhodes will draw up the Community Remedy document and agree it with the Chief Constable, before it is published in October.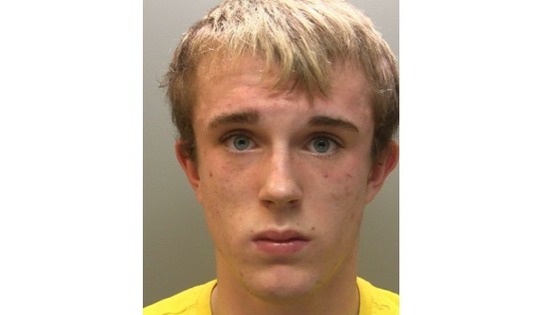 Police are appealing for information about a missing 16-year-old boy from the Workington area.
Kai Cartwright was last seen on Alexander Close, Workington, at 9:20pm on Tuesday 19 August.
Kai was wearing a dark coloured Adidas hooded top with three blue stripes on the arms, dark jogging bottoms, and black footwear. He is about 5ft 9 " tall, of slim build with short dyed blonde hair and has a diamond earring in his left ear.
Anyone with any information are asked to contact Cumbria Constabulary on 101.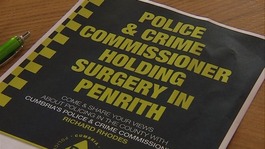 Find out where your local Police and Crime Commissioner Surgery is and have your say on Cumbria Police.
Read the full story
Police and Crime Commissioner holds surgery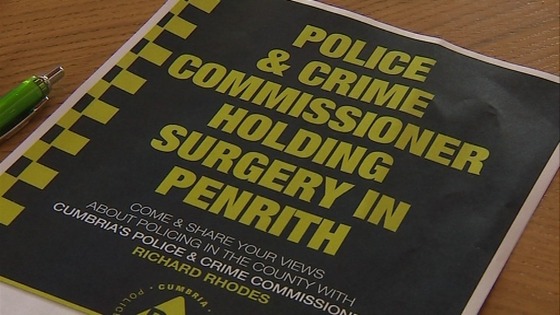 Cumbria's Police and Crime Commissioner has been holding a public surgery today, Wednesday 20 August, in Penrith.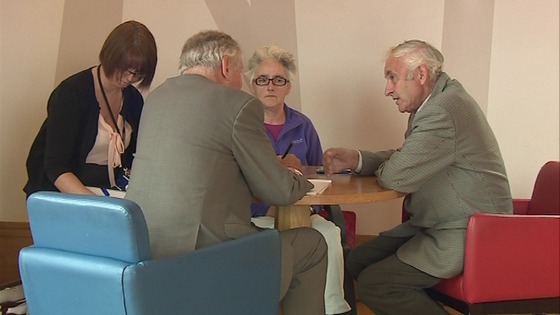 Richard Rhodes say the surgeries allow locals a chance to highlight their concerns about policing in the county.
He's holding another surgery in Carlisle tomorrow, followed by ones in Maryport, Kendal, and Alston.
Advertisement
A 22-year-old man has been cautioned in connection with racial harassment following tweets aimed at a Carlisle United football player.
The tweets were published on the Wednesday, 12 February. It's believed they were directed at United defender Courtney Meppen-Walter.
Police traced the tweets to man from the Lincolnshire area. The man was interviewed and subsequently cautioned.
"Cumbria Constabulary wishes to reassure the general public that we will not tolerate any such comments on social media platforms and will actively investigate any such behaviour.

"Just because something is published online or on social media does not mean it as treated any less seriously as if it were said to a person's face."
– PC Stuart Brownrigg, Cumbria Police

Anyone who feels they are a victim of harassment online is asked to contact Cumbria Police on 101.
Police and Crime Commissioner holds surgery
Police and Crime Commissioner, Richard Rhodes will be holding his first of two public surgeries today.
Today's event will take place in Penrith, the second will take place tomorrow, Thursday 21 August, in Carlisle.
The events will give locals a chance to highlight their concerns abour policing in the county.
An investigation has been launched after the sudden death of a man at Sellafield.
It is unclear exactly how the man died, but police have said that they do not believe there are any suspicious circumstances.
Cumbria Police were called to the nuclear plant just after 10am yesterday, Monday 18 August.
The man died while working in a non-radiological area of the site
Police and Cumbria Mountain Rescue Teams are asking people to be considerate and make sure those who call for help, let the services know if they get to safety themselves.
At about 3pm on Sunday, 17 August, police were contacted by a member of the public who said he was stuck on Scafell Pike with his wife and son. The conditions were deteriorating and they requested assistance.
Wasdale Mountain Rescue Team responded and began searching for the family.
Throughout the search contact was attempted with the family on their mobile but there was no response.
Eventually at 9:37pm that night, the mobile phone was answered and the family explained that they had managed to get down themselves and didn't realise they needed to notify the police or mountain rescue.
"It is vital if people have contacted any emergency service that they notify us if they are able to get to a safe place by themselves. Until we know those people are safe, then search teams will continuing looking until they are found.

"By not informing us, there is a drain on resources and potentially could hinder someone who does need urgent help. All we request is for people to be considerate."
– Spokesperson, Cumbria Police
Load more updates
Back to top