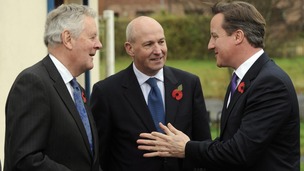 Cumbria Police raid arrest a 3rd alleged "whistleblower" over leaked details of a crime commissioner's £700 trips in chauffeur-driven limo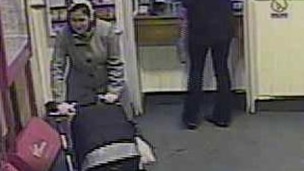 Police believe a 15 year old girl and her baby son who've been missing for a week could be in Oldham.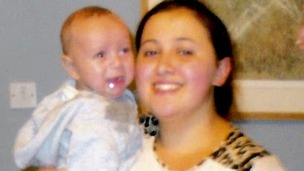 Police in Cumbria are now using Twitter to help with their investigation into the disappearance of a teenager and her baby son.
Live updates
Toddler abandoned in Carlisle
Woman pleads guilty to abandoning child
A woman who abandoned a little girl late at night on a Carlisle Street has pleaded guilty to child neglect.
The two-year-old toddler was found in her pram around 11pm on Thursday night on Warwick Road by police officers investigating a disturbance.
The woman was not located until 10am the next morning.
She admitted child neglect at a special hearing and the case was adjourned until May 3 at Carlisle Crown Court.
Abandoned toddler found in Carlisle
Police are trying to trace the parents of a young girl who was found abandoned in a her pram on a street in Carlisle.
The child, believed to be around three years old, was found as officers were investigating reports of a disturbance on Warwick Road at around 11pm on Thursday night. Police said there was no sign of the girl's parents in the vicinity.
The parents of the child are being asked to get in touch with Cumbria Police immediately.
Advertisement
Latest statement on suspension of Stuart Hyde
In accordance with Police Regulations, Cumbria's Police and Crime Commissioner, Richard Rhodes has undertaken the four weekly review of the suspension of Temporary Chief Constable Stuart Hyde.
Whilst South Wales Police are still investigating the allegations he has decided that Mr Hyde will remain suspended.
Temporary Chief Constable Lawson will continue in his temporary role.
"South Wales Police are investigating allegations made about the standards of Stuart Hyde's professional behaviour in his activities whilst at Cumbria Constabulary.

"Wide ranging enquiries have been necessary, which have included interviewing a number of witnesses as well as collating and analysing a considerable volume of documentary evidence.

"It is for this reason that the external investigation remains ongoing.

"As Commissioner, I take all allegations against any police officer seriously. The allegations against Temporary Chief Constable Hyde must be addressed in an appropriate manner."
– Richard Rhodes, Police and Crime Commissioner for Cumbria
Motorcycling safety campaign launched in Cumbria
Full Report: Motorcycling safety campaign launched in Cumbria
Hundreds of bikers are expected to visit Cumbria over the Easter weekend.
The challenging roads and scenery in the region attract motorcyclists from all over the world.
Cumbria Police have launched their annual BikeSafe campaign and it has the backing of one man who was left blind after a crash.
Hannah McNulty was at the launch in Keswick.
You can watch her full report below.
Motorcycling safety campaign launched in Cumbria
Stark warning for bikers from blind crash victim
Robert Shepherd was left blind and epileptic after he crashed his motorbike into a lorry.
He is hoping to encourage other bikers to take road safety seriously:
Motorcycling safety campaign launched in Cumbria
Crime Commissioner backs 'BikeSafe' initiative
Cumbria's Police and Crime Commissioner ia backing the 'BikeSafe' initiative being launched by Cumbria Police.
The campaign is aiming to improve road safety of bikers across Cumbria, and highlight the importance of wearing a helmet and paying attention to road conditions.
"In the recent public consultation events across the County, people have raised their concerns about road safety, as a result I have set road safety as a key priority for Cumbria Constabulary to tackle.

"I welcome the BikeSafe initiative as it doesn't matter how old you are or how experienced you are, it is important to receive a few hours of refresher training that may just save your life or the lives of others."
– Cumbria's Police and Crime Commissioner, Richard Rhodes
Advertisement
Motorcycling safety campaign launched in Cumbria
'BikeSafe' initiative launched in Cumbria
A new initiative to improve the safety of motorcyclists is being launched by Cumbria Police.
As the nights get lighter, more and more bikers venture out on to the roads, and the risk of accidents increases.
BikeSafe aims to provide an educational course which encourages bike safety, from experienced motorcyclists who are aware of the dangers of travelling on two wheels.
Last year there were 157 riders involved in motorbike accidents, with 104 suffering minor injuries, 44 suffering serious injuries, and nine suffering being fatal injuries.
"By being prepared and being involved in BikeSafe, we can provide helpful tips and hints about how to handle roads which some riders have never experienced.

"Even those who are annual visitors to the area can become rusty and need to have a refresher.

"Riding on our county's roads can be challenging, not only with the road layout but with other road users and be having an input on how best to handle these challenges could potentially save your life."
– Sergeant Joanne Lennox, BikeSafe initiative
Police appeal for witnesses to sexual assault claim
Police are appealing for witnesses to a report of a serious sexual assault in Kendal.
The incident is alleged to have taken place on Saturday afternoon (9th March), between 5pm and 6pm.
A 22-year-old woman was approached by a man in the town centre and it is believed she was then sexually assaulted in the Angel Yard area of the town.
A 29-year-old local man is being questioned in connection with the offence and remains in police custody.
"It is alleged that a serious sexual assault occurred in Kendal town centre on Saturday afternoon in a yard leading from Highgate.

"Were you shopping in Kendal on Saturday afternoon or making your way home from work?

"Do you remember seeing a man and woman together in a yard off Highgate? Did you hear or see something suspicious?

"The assault occurred in a public place and we believe that there will have been someone in the area who will have heard or seen something.

"A 29 year old local man has been arrested in connection with the allegation.
– Detective Chief Inspector Bob Qazi, Cumbria Police

Anyone with information is asked to contact Cumbria Police.
Police name Workington beach body
Police have identified the body of a man found by a Workington beach as that of 52-year-old Michael Ainsworth from Sarsfield Road in Workington.
Mr Ainsworth was found dead in the Moss Bay area of Shore Road, in Harrington, at around 4.15pm yesterday (12th March).
His death is not being treated as suspicious.
Body found on Workington beach
Police in Workington are currently dealing with an incident on Shore Road where the body of a man has been found on the foreshore.
Officers were called to the Moss Bay area at 4:13pm when a member of the public spotted the body from a distance and called the police.
Load more updates
Back to top