ITV Border spoke to Detective Inspector Dan St Quintin from Cumbria Police to find out more about the operation.
Police have launched a crackdown on motorists using their mobile phones while driving.
ITV Border joined them - this was just one of the drivers they pulled over:
Advertisement
A significant number of drivers have been caught using handheld mobile phones in a week long police operation across Cumbria.
Officers in marked and unmarked vehicles have been targeting motorists using their phones to call, text or access apps while at the wheel. Many will receive fines and points on their licenses.
Police are warning motorists not to use mobile phones while driving.
Officers will be at checkpoints on roads across Cumbria from today until 30 September to catch those flouting the law and putting themselves and other road users at risk.
Use of mobile phones while driving is one of the top four causes of fatal road accidents in Cumbria.
"Over the years, we have conducted numerous campaigns targeting those who risk people's lives by using their mobile phones while at the wheel and still we see drivers in this county doing it. During this campaign officers will be looking to enforce the law where necessary to deter motorists.

"Road traffic collisions can have tragic consequences on those involved and those who are close to them. What can only increase that pain is knowing that the collision could have been avoided had the driver been paying full attention to the road. It only takes a slight loss of concentration to cause a collision in which lives could be lost. A split-second decision to check a message can impact you for the rest of your life. Simply put don't do it, don't risk lives, no message or call is worth a serious injury or fatal road traffic collision.

"We fully understand that some people are very busy and may need to take and make calls whilst on the go. Our advice to those who require this facility is to purchase and use in-car Bluetooth technology.

"Safer drivers save lives and our message could not be more clear; do not risk lives by using a mobile phone whilst driving."
– Chief Inspector Terry Bathgate, Cumbria Police
Police are appealing for witnesses after two men broke into a house in Carlisle this morning.
Shortly before 7am the intruders were disturbed by the householder in Denton Street and made off without taking anything.
The occupant, a woman in her forties, was uninjured but left distressed by the incident.
One of the men was in a blue hooded top and the other wore a black hoodie. They were both described as white and of slim build.
"This incident occurred in daylight hours in a residential area, so we're hoping that some of the local residents may have witnessed suspicious activity that could help us with our investigation. I would urge anyone who has any information to get in touch, so that we can trace those responsible."
– DS David Howard, Cumbria Police
Anyone with any information should call Cumbria Police and ask for North CID, or call Crimestoppers anonymously on 0800 555 111.
Police have confirmed a body found near Shap is that of a seventy-six-year-old woman reported missing from Crosby Ravensworth last week.
Yvonne Mullen was last seen leaving her home on Thursday to walk her dog in the area of Crosby Ravensworth Fell.
A body was found near Hardendale Quarry on Saturday morning and police revealed this morning it was Yvonne Mullen's.
There are no suspicious circumstances regarding her death and the coroner has been informed.
Advertisement
Cumbria Police say the body of an elderly woman has been found this morning in the area of Hardendale Quarry in Shap.
Formal identification has not yet taken place and enquiries are on-going. The coroner will be informed.
North Cumbria police have won this year's Bill Barker memorial football tournament.
It's in memory of PC Bill Barker, who died in the floods of 2009, when the old Northside Bridge in Workington collapsed.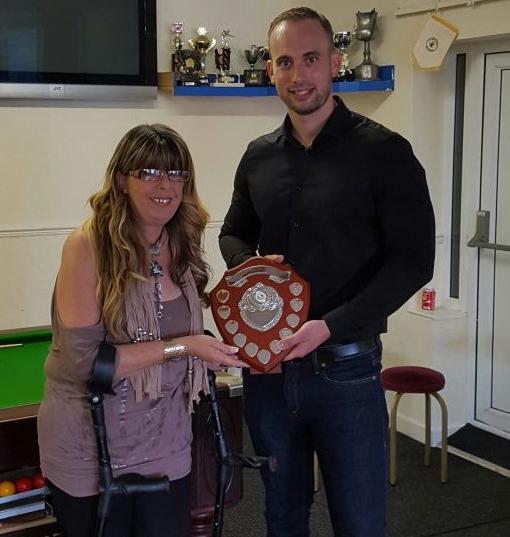 Teams from the North, South and West Territorial Policing Areas (TPAs) and a team from Cumbria Police HQ competed.
They raised money for Bill's chosen charity, The Great North Air Ambulance 'Pride of Cumbria'.
Men pretending to be working for South Lakeland District Council have been targeting people in Kendal.
2 males in the town yesterday saying they were from SLDC asking for communal water charges..they are NOT and call us straight away on 101
Anyone with information should contact the police on 101.
Cumbria Police have said they are concerned for the welfare of a 78-year-old woman, who went missing after going to walk her dog.
Yvonne Mullen, from the Crosby Ravensworth area, has not been seen since 1pm this afternoon, September 17th.
Ms Mullen is described as being white, 5'5" tall with long grey hair, wearing glasses, a blue anorak, blue jeans and boots.
She reportedly left her home to walk her Staffordshire Bull Terrier Dog in the area of Crosby Ravensworth Fell, and both failed to return home.
Anyone who has seen Ms Mullen or has any information as to her whereabouts should contact police on 101.
Load more updates