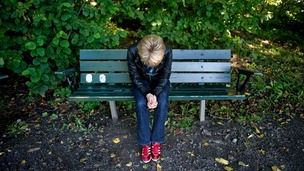 As a report suggests mental health services for children in Cumbria are too confusing, where can you go for help?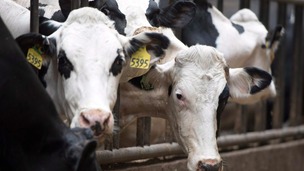 Since an outbreak of Bovine TB has been confirmed on a farm in the Brampton area, we looked at the disease in more detail.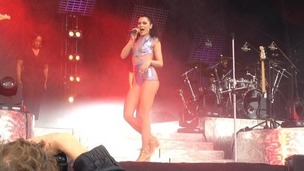 Thousands of fans turned out at Carlisle Racecourse to see superstar Jessie J perform a string of hits in the sunshine.
Live updates
Ambleside Sports Day 2014
The Commonwealth Games may be in full swing but there's still plenty of athletic activity going on in other parts of the region.
Today it was the annual Ambleside Sports and over 6000 spectators and visitors were treated to the best Cumbria has to offer. Paul Crone reports.
Cumbrian children's mental health services 'too confusing'
The pressures faced by young people in South Lakeland have been set out in a major report on Mental Health Services for Children.
The study was commissioned by the MP Tim Farron, and took eight months to complete.
The report found that systems for helping young people were often too confusing, and it makes a number of recommendations.
It was put together by health professionals, with a little help from a teenager who carried out her own research at school.
Fiona Marley-Paterson has the story.
If you or someone you know is struggling with mental health issues there are numerous charitable organisations across the UK that you can turn to for help:
Mind - provide advice and support to empower anyone experiencing a mental health problem
Young Minds - a leading UK leading charity committed to improving the emotional wellbeing and mental health of children and young people
SANE - a charity aiming to raise public awareness, excite research, and bring more effective professional treatment and compassionate care to everyone affected by mental illness
Rethink -a charity supporting almost 60,000 people each year across England to get through crises, to live independently and to realise they are not alone
Mental Health Foundation - a charity aiming to reduce the stigma and discrimination surrounding mental health problems in the UK
Advertisement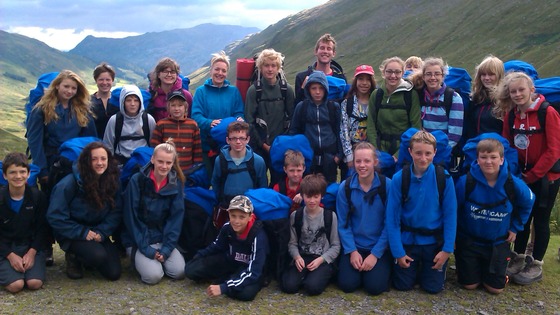 Young people from Ullswater have asked for more outdoor activities in their area.
The 24 11 to 22-year-olds too part in a series of activities with the Lake District National Park, including camping, climbing and wild swimming.
For many of the young people it was the first time they'd explored their local area in this way, with all of them asking for more events like it to take place.
Park management ranger, Rec Cathey, said the area's young people often felt marginalised and had little experience of pursuits enjoyed by millions of visitors who flocked to their valley.
"They told us they want more outdoor activities, so we linked with The Outward Bound Trust to make things happen.

"We wanted to make events free and accessible so everyone could be included. The response has been fantastic, particularly for our first weekend expedition.

"The idea is to get young people to look at their surroundings in a new light and see why working together is so important.

"We want to captivate the valley's next generation and foster long-term commitment to the area. It's been an amazing success story and we hope the work will be written into local strategies and continued in perpetuity."
– Rec Cathey, Lake District National Park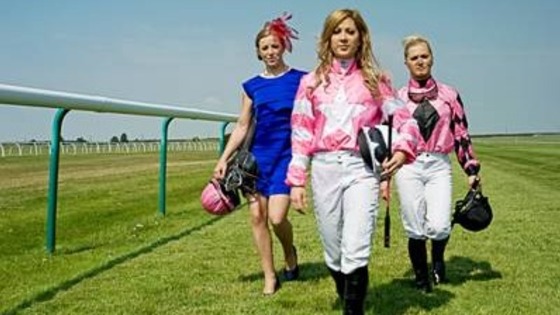 Britain's leading female jockey Hayley Turner is to compete for the first time at the world's only fixture exclusively for women riders.
Turner is booked for four rides at Carlisle Racecourse's Ultimate Ladies' Night fixture on Monday, 4 August, when every rider in all seven races will be a female jockey.
She will be competing against fellow professional and amateur riders to become the inaugural winner of the Durdar Trophy.
"It is great that I can make it up to Carlisle and Ultimate Ladies' Night this year. It is a unique event. I am looking forward to it - despite the journey up there from Newmarket!

"It is a fantastic meeting that showcases women jockeys' talent and will encourage more women into racing. There are lots of girls at the moment that have got the ability and potential. It gives them all a chance. It is always nice to see the girls doing well.
– Hayley Turner
The Lake District National park is on the hunt for volunteers.
They're looking for 30 people aged 18 and over who want to improve their countryside and environmental skills while gaining qualifications along the way.
Backing from the Heritage Lottery Fund has meant the Lake District National Park is able to recruiting volunteers for their Fell Futures project.
Volunteers will work alongside members of staff in an attempt to revive dwindling traditional skills and train the next generation of countryside workers.
"We want volunteers to work with our level three apprentices so they can learn together and support rangers in their widespread tasks. Alongside practical training, volunteers can go for formal qualifications in a range of widely recognised certificated courses.

"Becoming a Fell Futures' volunteer is a great way to learn about the Lake District and support our work. It's a very important role and will bring invaluable experience and new opportunities."
– Dylan Jackman, Lake District National Park

Experience is not necessary but a reasonable level of strength and fitness will be needed carry out some of the more demanding jobs.

To find out more you can visit the Lake District National Park website.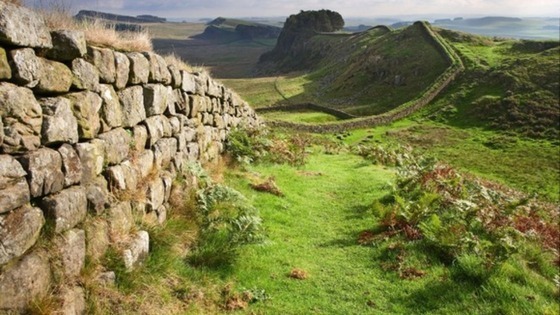 The charity that maintains Hadrian's Wall has been officially wound up due to financial difficulties.
The Hadrian's Wall Trust said the "increased pressure" of finding an extra £170,000 of public funding a year meant it was no longer sustainable.
The trust, which employs 10 people will now be maintained by English Heritage and local authorities.
Each mile of the wall costs £2,800 a year to maintain.
Advertisement
Former street dog's new lease of life
Last year we met Glory, a Romanian street dog who had three paws amputated.
She's now been adopted by a family in Brampton who raised more than £3,000 for prosthetic legs to give Glory a new lease of life.
You can watch her transformation below:
Ambleside Sports Day 2014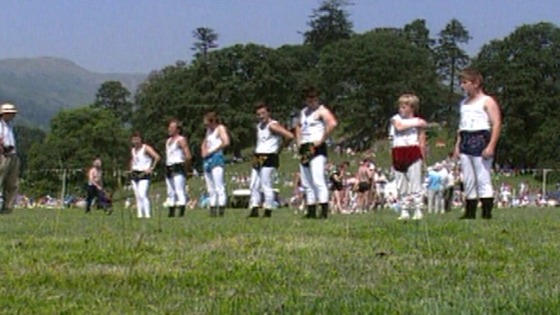 The annual Ambleside Sports will take place later today, Thursday 31 July, at Rydal Park.
The event features traditional Lakeland sports including Cumberland and Westmorland Wrestling, fell races and hound trails.
There has been a traditional sports day in Ambleside as far back as the 17th century.
Former street dog's new lease of life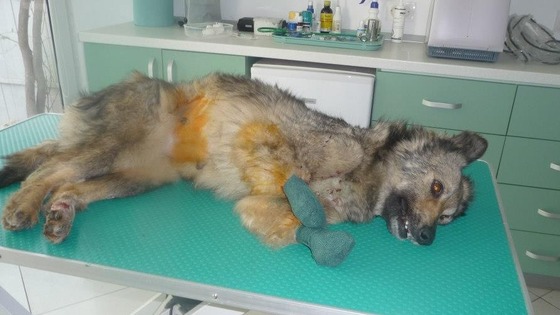 Glory's learning to walk and run on her new prosthetic limbs a year after being adopted by a Cumbrian family.
When Vanessa Bamkin from Brampton saw a photo of Glory on Facebook she decided to take action.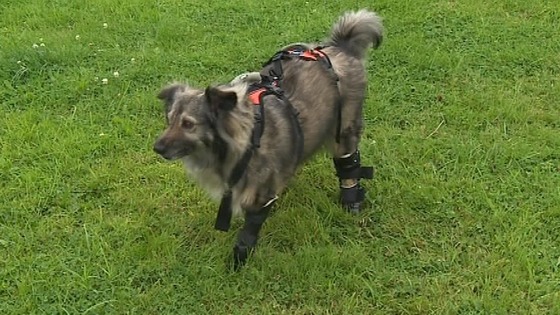 Glory was a street dog in Romania who had three paws amputated and could hardly walk.
Vanessa arranged for her to be moved to Cumbria before raising more than £3,000 to pay for three new prosthetic limbs.
Former street dog's new lease of life
A year ago we told you about Glory - the street dog from Romania who'd had three paws amputated.
She's now been fitted with prosthetic legs and appears to be enjoying her new life in the Cumbrian town of Brampton.
Glory's owner says the transformation has been fantastic:
Load more updates
Back to top