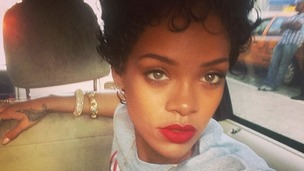 The "selfie" has turned into a social media phenomenon. Here is a look at some celebrity fans.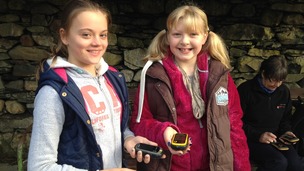 Families have been learning to geocache at Brockhole. It is a treasure hunt using GPS devices to find items hidden by other online users.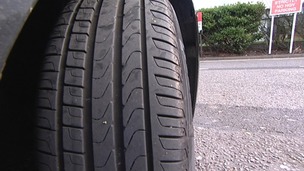 Cumbria Police is advising motorists to be aware of the dangers associated with bald and under-inflated tyres, as part of Tyre Safe Month.
Live updates
Cockermouth all rounder Ben Stokes has claimed his first test wickets.
Cumbria's first test player dismissed Australian captain Michael Clarke in the second Ashes test in Adelaide.
It came on a day hugely dominated by the Aussies who declared on 579 for nine before taking the wicket of Alistair Cook before the close of play.
We spoke with John Grainger, Directer of Cumbrian Cricket ltd who said it was a great day for the sport in Cumbria.
Deputy Chief Constable Stuart Hyde is today receiving a Queens Policing Medal from Buckingham Palace which he was awarded in 2012.
He received the medal in the Birthday Honours list last year in recognition of his significant contribution to national policing, particularly issues in tackling student crime and Fraud through the use of IT.
He joined Avon and Somerset Constabulary in 1983 and in 2009 became DCC of Cumbria Constabulary, serving in a further two forces across the country during his career.
Earlier this year, DCC Hyde announced he will retire on 31 December 2013.
Advertisement
Homes still without power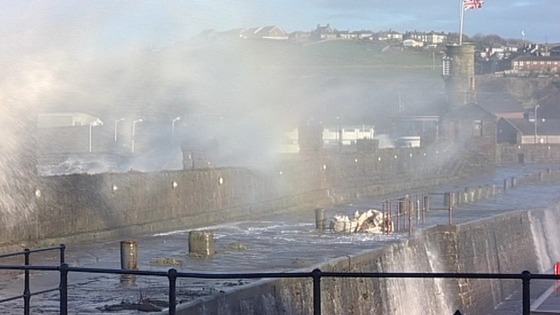 Thousands of people across the region are still without power after Thursday's storms.
Scottish Power confirmed that 2,000 people are without electricity in the Scottish Borders and Dumfries and Galloway.
In Cumbria, 800 people are waiting for engineers to re-connect their homes after severe gales damaged power lines.
Electricity North West say it is mainly homes in coastal areas or on higher ground that are affected.
During the peak of the storms, 50,000 people in the south of Scotland and 3,000 people in Cumbria lost power.
Tributes for Mandela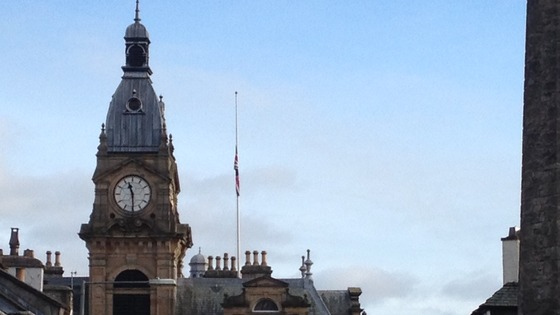 Kendal Town Hall's flag is flying at half mast in respect for the death of Nelson Mandela, and South Lakeland District Council has also lowered the flag on Ulverston Town Hall.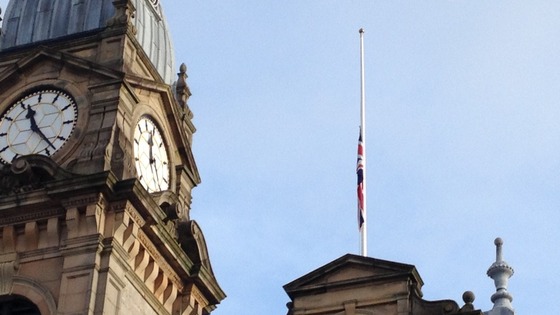 Leader of South Lakeland District Council, Peter Thornton, said:
"I've asked for our flags to fly at half-mast to mark the passing of a statesman whose reach extended far beyond politics."
Severe weather causes disruption
Almost 4,000 homes across Cumbria are now without power after strong winds have affected over head power lines.
Electricity North West are currently working on restoring power to all affected homes.
Cumbria Police is planning to install one of the UK's biggest network of CCTV cameras across the county.
They would go live next year and be monitored from a central control room at the force's headquarters in Penrith.
Closed circuit systems run by local councils have been cut back in recent years, as a result of spending cuts.
The county's Police and Crime Commissioner says the network will make Cumbria a safer place.
Ryan Dollard reports:
Advertisement
Anti wind farm campaigners in Cumbria and Southern Scotland have welcomed the Government's announcement that subsidies to onshore wind farms will be reduced.
They say the change will dramatically cut the number being built in the region.
I**nstead more money is going to be spent subsidising off shore wind farms.
Environmental campaigners like Friends of the Earth say the change merely reflects how wind power has become more affordable, reducing the need for the government incentives.
Samantha Parker reports:
Lecturers on strike in Cumbria
Earlier ITV Border spoke to John Bryant from University and College Union (UCU) to discuss today's strike in more detail.
Lecturers on strike in Cumbria
Some staff from the University of Cumbria and other colleges around the county have joined their colleagues across the country in a walkout this morning over proposed changes to pay and pensions.
The university has released the following statement:
"Some UCU and UNISON members locally may support industrial action scheduled for 3 December 2013, to demonstrate the strength of their feelings on the current national pay negotiations.

"The university has always enjoyed good local relations with the unions and in advance of the planned day of action, the university will do all it can to minimise the impact any industrial action may have on its services and students."
Previous strike action took place on 31 October, but the university has reassured the public that the impact was minimal, with only one lecture cancelled and no campus closures.
Anti-nuclear protest in London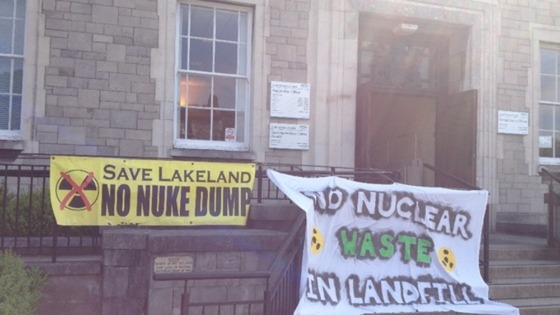 An anti-nuclear group from Cumbria is protesting in London today.
Radiation Free Lakeland is opposed to the idea of an underground nuclear waste store being built in the county.
They are planning to demonstrate outside the Department of Energy and Climate Change.
Load more updates
Back to top