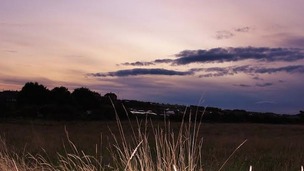 Cloud will be slow to clear from the south on Monday morning. Otherwise, dry with some spells of sunshine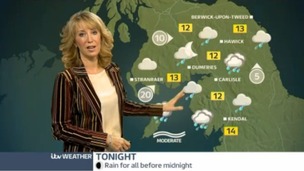 Emma Jesson brings you Sunday night's forecast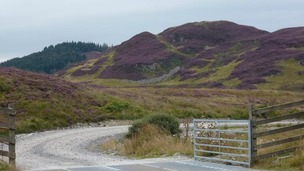 According to the Met Office, today is the last day of summer! Plenty of sunshine today. Rain tonight
Live updates
Cumbria's Police and Crime Commissioner Richard Rhodes says he will 'resist' nationalising Cumbria with any other Police Force.
It comes as the Chief Constable of Cumbria Police says cuts to staff will be an inevitability as the force looks to save a further £10 million from its budget.
When asked if the force could go the same way as Police Scotland, which was created from 8 separate forces in 2013, the commissioner said he would "resist the idea that Cumbria could be merged with any other police force".
150 letters written by a soldier during the First World War have returned to their regimental home.
The letters have been given to the Museum of Military Life at Carlisle Castle by the family of their author, Harry Canham, who was a soldier in the Kings Own Border Regiment.
Advertisement
Investigations continue into wedding fire deaths
It should have been a perfect day for a newly married couple. But their wedding celebrations on the shores of Windermere at the weekend ended with two people dying in a firework accident.
The man and woman who died are believed to be technicians for a professional fireworks company hired for the party at the groom's house. They were killed when a huge explosion happened in a shed where the fireworks were being stored. Tim Backshall has more:
Plans for £10million council HQ submitted
Cumbria Council Council has released plans of the new headquarters it wants to build in Carlisle city centre.
The £10million building will see staff move less than a quarter of a mile to a site on Botchergate. But concerns have been raised about spending so much money on a new building when public services are being severely cut. Fiona McIlwraith reports.
Police to make £10million savings
Police Chiefs in Cumbria say cuts to officer numbers are inevitable.
Bosses say they are looking at ways to make savings of more than £10million pounds over the next four years. The force has already had to make cuts of more than £14million and Chiefs say they have no option but to look at cutting jobs.
Kavanagh sacked after CUFC defeat
As United search for their next manager the vice chairman of their supporter's trust says that it is important that we recognise Graham Kavanagh's service to the club and pick the right man to replace him.
Advertisement
Plans for £10million council HQ submitted
Cumbria County Council have put forward planning application for a new £10million HQ to be built in the Botchergate area of Carlisle.
It's a move that is said to save money and help the council work better:
'It makes a lot of sense for us to put all of our staff in the city centre into one base, it will help us to save money and it will also help us to operate more efficiently as an organisation and of course very importantly it will assist with the regeneration of Bothergate.

Obviously we do have to pay for the cost of the building, part of that will be from the disposal of the existing buildings and then we'll have to borrow the balance but the business case has been made that we will be able to afford the repayments and still make a saving because our running costs will be greatly reduced.'
– Cllr Stewart Young, Cumbria County Council leader

However, the plan has been met with mixed emotions from public:
Police to make £10million savings
Jerry Graham, Cumbria's new Chief Constable, has said that the police will need to make further savings of £10.4million by 2017 to 2018.
Cumbria Constabulary have already saved £16million by changing the way the force works. Despite having to make cuts, Jerry Graham is still committed to providing the 'best possible policing service':
'Where appropriate we will be undertaking public consultation and will be listening to the views of local people. We will keep the public updated on any planned changes that may affect their policing service.

Change is required due to budget cuts, but I am focused on protecting frontline policing as far as possible. I will continue to work hard to keep Cumbria one of the safest places to live, work, and visit, and provide the best possible policing service we can afford.'
– Chief Constable Jerry Graham

The areas that are currently being reviewed are:
Shift patterns
Neighbourhood Policing Team structure
Community safety delivery
Role definition and deployment of PCSOs
Command and control
Criminal justice
Administration across the force
Printing
Front counters
Kavanagh sacked after CUFC defeat
Carlisle United Manager Graham Kavanagh has been sacked following Saturday's five nil defeat to Cambridge United.
The decision was announced on the club website this morning and comes after a poor start to the season following last year's relegation. Ryan Dollard has been at Brunton Park.
Investigations continue into wedding fire deaths
Police are working to formally identify the victims of a fatal fire in the Lake District.
A man and a women died when a shed containing fireworks exploded in Ecclerigg near Windermere on Saturday afternoon. Cumbria Police and Fire Brigade have started a joint investigation.
Eyewitnesses say they heard a series of loud blasts and realised something was wrong:
Load more updates
Back to top