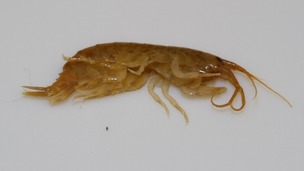 Anglers and fishermen are being warned of the dangers demon shrimp have on native aquatic species.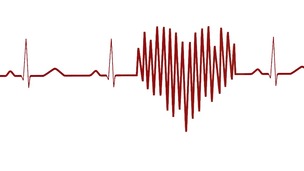 About 103,000 people suffer from heart attacks in the UK each year. But would you know what to do if someone you know was having one?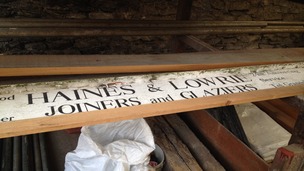 Some interesting facts on the Cumbrian joiners who are downing their tools after more than 50 years in the business.
Live updates
Environmentalist slams Lake District sheep farming
An environmentalist who claims that sheep are destroying the Lake District fells has been meeting the Cumbrian farmers, he says are to blame.
George Monbiot is well known nationally as an outspoken critic of farming practices but he agreed to meet farmers near Penrith to discuss what can be done to protect the landscape.
Fiona Marley-Paterson was there to see what happened.
Bishop to tackle welfare reform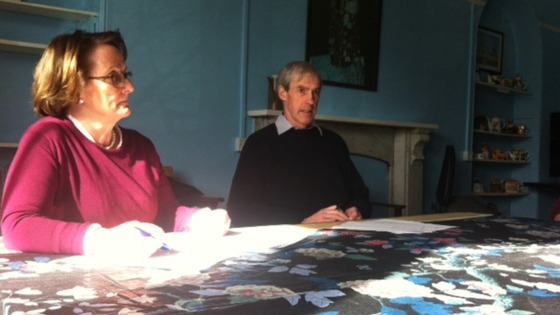 The Bishop of Carlisle is visiting the homeless charity, Manna House, in Kendal to hear evidence about how the government's welfare reforms are affecting some of the most vulnerable in society.
He's leading a commission looking into the issue around Cumbria.
Over the next few weeks it will visit a number of charities, community groups and individuals.
A number of the people who go to Manna House for help and advice have told ITV Border that the government's welfare changes are affecting them badly.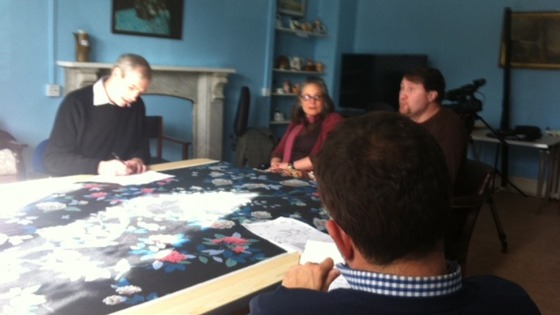 Advertisement
Bishop to tackle welfare reform
The Commission has been established at the request of the Cumbria Leaders Board. Evidence from charities, community organisations and individuals will be collected over the coming months.
Bishop James, who is the Church of England's lead bishop on healthcare, said:
This is a vitally important body of work and one which I'm sure will demonstrate directly the frontline impact of welfare reforms.

It's our Christian duty to ensure all in society are cared for and protected and that any reforms do not unfairly penalise people.

I would urge anyone who has concerns to register those with the Commission through the proper channels. This will allow us to feed back to the relevant authorities all of our findings."
– The Rt Rev'd James Newcome

As part of the Commission's schedule four special hearings are to take place across Cumbria to enable people to give evidence.
Borderway Dairy Expo
Record numbers of livestock entries are expected at the UK Borderway Dairy Expo in Cumbria, which is in its third year. Organisers of the event said 6,000 people would attend, including delegates from as far afield as Pakistan and India, with judges from Holland, Canada and the USA.
39th Malcolm Wilson Rally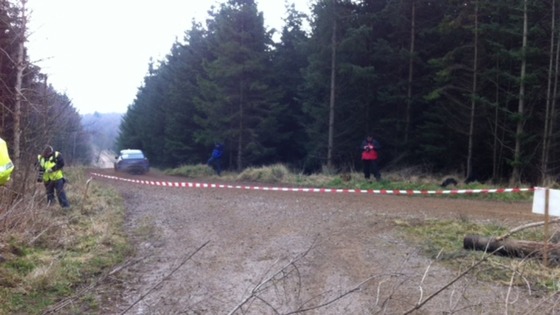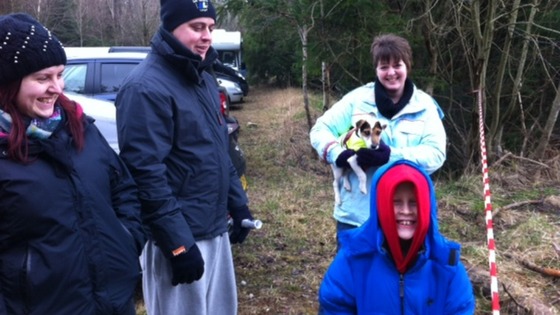 39th Malcolm Wilson Rally
Penrith rally driver Paul Bird is leading the Malcolm Wilson Rally at the halfway stage.He is currently 19 seconds ahead of Dumfries driver David Bogie. The top seed for the rally, Euan Thorburn from Duns, is a further 20 seconds behind after suffering from mechanical problems.
The rally crews are now in service and will then head our to do another four stages around Grizedale and Greystoke this afternoon.
Advertisement
Environmentalist slams Lake District sheep farming
An environmentalist who says sheep farming wrecks the fells met with Cumbrian hill farmers.
George Monbiot wrote in his book that sheep farming is 'a slow-burning ecological disaster' that 'has done more damage to the living systems of this country than either climate change or industrial pollution'.
He met the Cumbria Commoners and Cumbria Young Commoners in Newton Rigg but they disagreed with his findings.
Countdown to Commonwealth Games 2014
Thousands of staff and volunteers are beginning training for the 2014 Commonwealth Games in Glasgow.
15,000 'clyde-siders' including many from Cumbria and Southern Scotland are volunteering at the Games.
The first step of their training begins over this weekend at one of Scotland's biggest mass orientation events and they will also get a first glimpse of their uniforms at the Emirates Arena.
M-Sport announces 100 new jobs
A West Cumbrian firm has announced major expansion plans that will see a hundred new jobs created.
M-Sport at Dovenby near Cockermouth manufactures rally cars for the global market and is set to build a centre of excellence for vehicle testing and evaluation.
Nuclear experts at Sellafield have successfully removed one hundred tonnes of contaminated and redundant equipment from the oldest fuel storage pond at the nuclear site.
The 60-year-old pond, known as the Pile Fuel Storage Pond, has to be emptied as part of a plan to clean up and decommission the oldest nuclear facilities in the UK.
Load more updates
Back to top