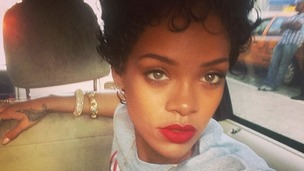 The "selfie" has turned into a social media phenomenon. Here is a look at some celebrity fans.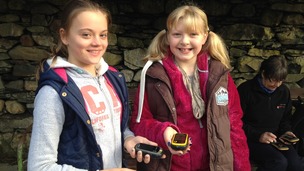 Families have been learning to geocache at Brockhole. It is a treasure hunt using GPS devices to find items hidden by other online users.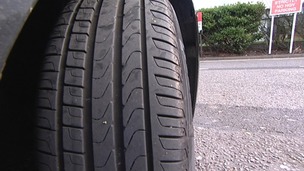 Cumbria Police is advising motorists to be aware of the dangers associated with bald and under-inflated tyres, as part of Tyre Safe Month.
Live updates
£250k for Keswick charity
A charity which aims to help people with disabilities enjoy the countryside has been awarded nearly £250,000 by Sport England.
The Calvert Trust, based near Keswick, will spend the money encouraging under 25s to be active.
The charity caters for people with sensory, learning or physical disabilities, including those with the most complex needs.
Gift for animal rescue centre
There has been good news for a Cumbrian animal sanctuary that is facing an uncertain future.
Wetheriggs Zoo has been given 12 acres of woodland near Longtown for its wild birds and animals.
Katie Hunter went along to watch them at work - watch her full report below.
Advertisement
Google campaign in Kendal
Businesses in South Lakeland have been getting expert advice on how to sell themselves online.
Fiona Marley Paterson reports.
Wetheriggs Zoo has been given use of a 12 acre site near Longtown to release wild animals and birds.
The centre is still trying to raise more than £400,000 to buy the land it currently uses near Penrith, but Terry Bowes, director of the sanctuary, says space has also been a problem for some time:
Gift for animal rescue centre
The future of an animal rescue centre is still in doubt as it admits its struggling to raise nearly £500,000.
Weatheriggs Zoo in Cumbria was told the developer who owns the site has put it up for sale. The centre has been given some land but says it's still short of its target.
Two people, a man and a woman in their 70s, are being treated in hospital after they were hit by a car on Oxford Street in Workington. It happened just after midday on Saturday. Their injuries are not thought to be life-threatening.
The driver, a 41-year-old man from Workington, has been arrested on suspicion of being unfit to drive through drink or drugs.
Advertisement
Winter Droving Festival
Pupils from Queen Elizabeth Grammar School in Penrith performed in the town's main square for the second Winter Droving Festival.
Matthew Taylor reports.
40 job losses in Penrith
Phoenix Healthcare depot in Penrith. 40 people could lose their jobs
40 job losses in Penrith
Workers at a healthcare distribution depot in Penrith were told it would close, with the loss of around 40 jobs. Jayne Shotton, from USDAW, the union which represents the employees, said the news would have a big impact on the area.
40 job losses in Penrith
Unions say workers at a pharmaceutical distribution centre in Cumbria have been told they are being made redundant. 43 people, several of them from the same families, are employed at the Phoenix Healthcare depot in Penrith, which is closing.
The firm was unavailable for comment on Saturday.
USDAW, the union which represents the workers, said they were told in an announcement on Wednesday and are now in consultation with the firm.
"It's a small community so these redundancies will have a big impact, bigger than they would in a larger town," said Jayne Shotton, the area co-ordinator for USDAW. "It's devastating for these families, particularly as it comes so close to Christmas."
Load more updates
Back to top