His father, Secretary of State for Scotland David Mundell, is one of the highest profile Remain supporters north of the border.
Read the full story ›
Secretary of State for Scotland David Mundell, launched the new cross-border timetable in Edinburgh this morning.
The new timetable runs 42 additional services from Edinburgh to London every week.
Mr Mundell highlighted that the Scottish Borders railway will only be extended to Carlisle, if the Scottish Government, local authorities, Network Rail and the UK Government work together.
Obviously if the Border's railway extends, it will be in both Scotland and England. I think it's important that the UK government works closely with the Scottish government to look at the feasibility of this project.

I think it could have a transformational effect in the South of Scotland. I think it could take a lot of freight off the road. I think it could bring more people in to communities like Hawick. I think it's a very good idea.
– David Mundell, Secretary of State for Scotland and Dumfriesshire MP
Advertisement
The Scottish people are fed up of politicians bickering when they should be working together, the Secretary of State will say today.
Read the full story ›
Paul Brand talks exclusively to David Mundell about being the first gay member of a Conservative cabinet - and what the Prime Minister said.
Read the full story ›
Watch Paul Brand's full exclusive interview with MP David Mundell, the first openly gay Conservative cabinet minister:
The full Around The House programme is now available. To watch it clickhere.
Tonight on Around The House, Paul Brand has an exclusive interview with David Mundell MP, the first ever Conservative cabinet minister to come out as gay.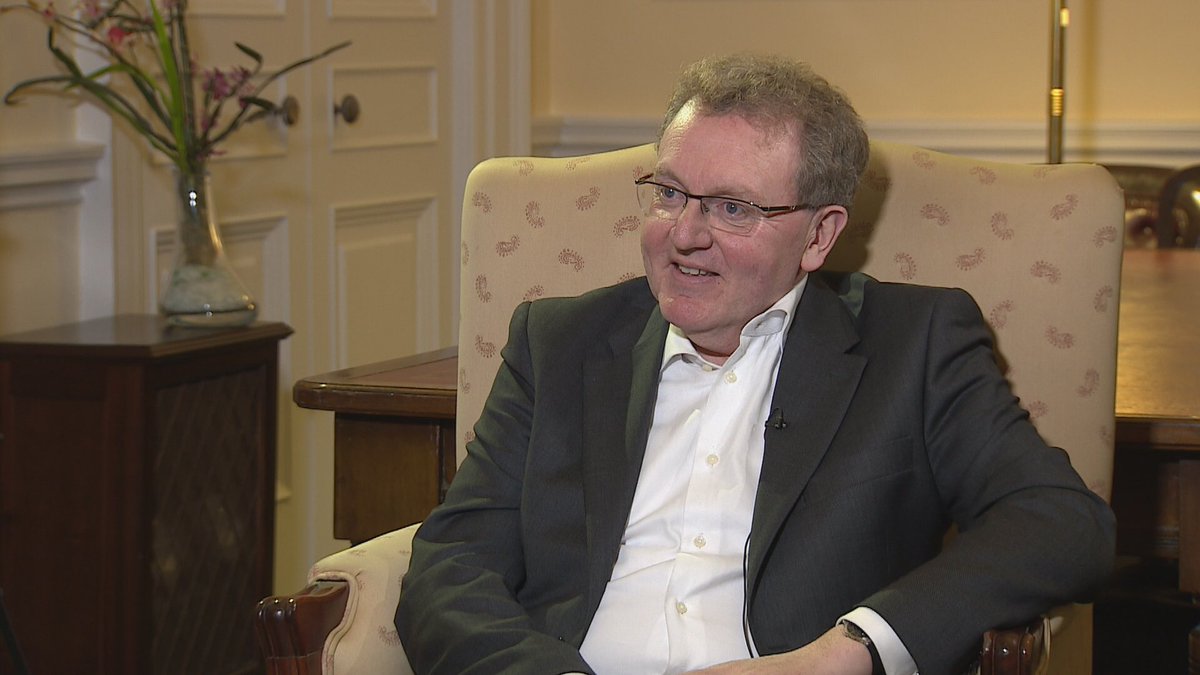 The Scottish Sec says coming out was like '15 rounds with Mike Tyson', but reaction v positive. Told PM first, after cabinet. Details soon.
You can watch David Mundell's first interview since coming out on Around The House on ITV at 10:40pm in Cumbria, and 11:10pm in Scotland (after Representing Border).
Advertisement
Secretary of State for Scotland and Dumfriesshire MP David Mundell has announced he's gay.
Read the full story ›
An enormous amount of work's gone on since the fall of Gadafi and there's always been a question over access in Libya. It looks now that it will be possible to bring these individuals in for questioning so that is very much to be welcomed.

What the bereaved families want to know is what happened and why that plane was targeted. That has always been their overriding concern and anything that brings us closer to that is good news
– David Mundell MP
Scottish Secretary and South of Scotland MP David Mundell says new income tax powers for the Scottish Parliament should be in place in 2017, a year earlier than planned.
Talking at the Conservative Party conference he told ITV that the UK Government wants to see the new powers come into force as soon as possible.
But the SNP say the Bill fails to meet promises made in the post-referendum Smith Commission and they will not support any deal which would leave Scotland worse off.
Watch Matthew Taylor's full report, as protestors surrounded David Mundell's car in Dumfries.
The Conservative MP was attending the opening of a new foodbank in the town.
Load more updates