Paul Brand talks exclusively to David Mundell about being the first gay member of a Conservative cabinet - and what the Prime Minister said.
Read the full story ›
Watch Paul Brand's full exclusive interview with MP David Mundell, the first openly gay Conservative cabinet minister:
The full Around The House programme is now available. To watch it clickhere.
Advertisement
Tonight on Around The House, Paul Brand has an exclusive interview with David Mundell MP, the first ever Conservative cabinet minister to come out as gay.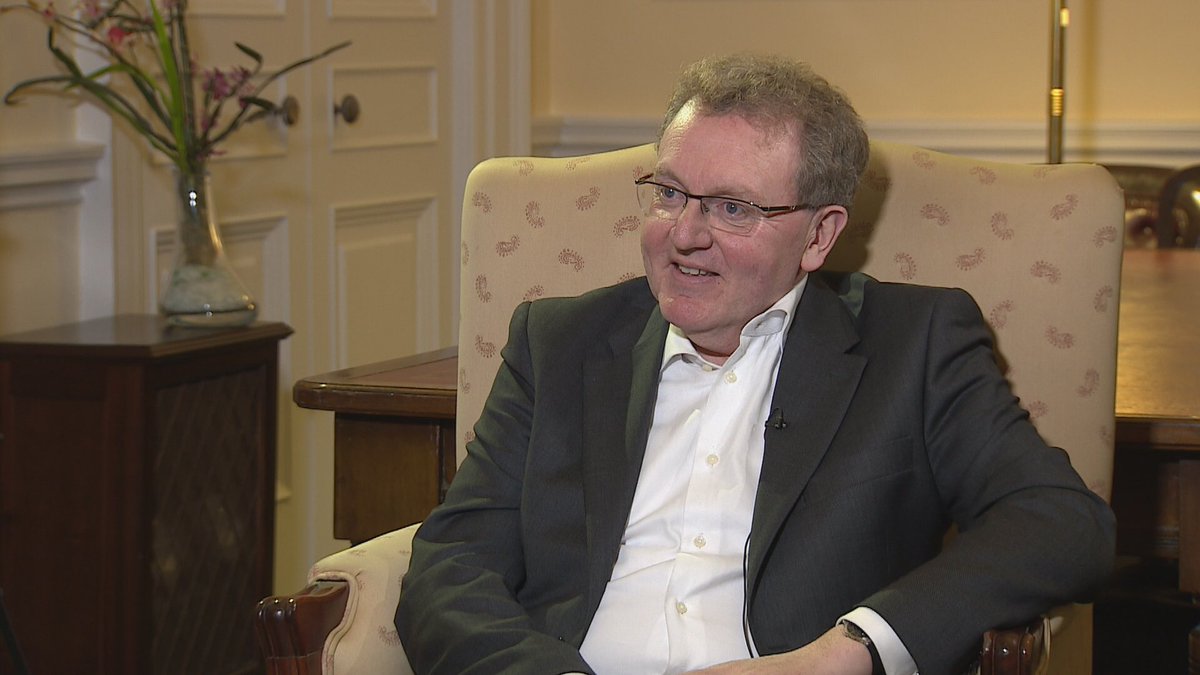 The Scottish Sec says coming out was like '15 rounds with Mike Tyson', but reaction v positive. Told PM first, after cabinet. Details soon.
You can watch David Mundell's first interview since coming out on Around The House on ITV at 10:40pm in Cumbria, and 11:10pm in Scotland (after Representing Border).
Secretary of State for Scotland and Dumfriesshire MP David Mundell has announced he's gay.
Read the full story ›
An enormous amount of work's gone on since the fall of Gadafi and there's always been a question over access in Libya. It looks now that it will be possible to bring these individuals in for questioning so that is very much to be welcomed.

What the bereaved families want to know is what happened and why that plane was targeted. That has always been their overriding concern and anything that brings us closer to that is good news
– David Mundell MP
Scottish Secretary and South of Scotland MP David Mundell says new income tax powers for the Scottish Parliament should be in place in 2017, a year earlier than planned.
Talking at the Conservative Party conference he told ITV that the UK Government wants to see the new powers come into force as soon as possible.
But the SNP say the Bill fails to meet promises made in the post-referendum Smith Commission and they will not support any deal which would leave Scotland worse off.
Advertisement
Watch Matthew Taylor's full report, as protestors surrounded David Mundell's car in Dumfries.
The Conservative MP was attending the opening of a new foodbank in the town.
It was NOT a mistake to invite Scotland's only Conservative MP to the opening of a new foodbank, according to the Trussell Trust.
The charity's Scotland Network Manager says they invited local elected politicians from all the major political parties, and that David Mundell was "brave" to attend the event:
I was glad that he came to the foodbank today, I was glad that he made an effort to be here.

It was a brave move, and a bold move. He's had a lot of negative feedback about being at the launch of the Peebleshire foodbank, and I was happy to welcome him today.

I wasn't asking people to agree with his politics, I wasn't asking them to agree with his view on the Scotland Bill, or the Budget.

I was asking people to welcome him as a human being, and I think he came today to represent his constituents, many of whom are going to have to use this foodbank."
– Ewan Gurr, Scotland Network Manager
A protestor has called Conservative MP David Mundell "ridiculous", after he attended the opening of a foodbank in Dumfries.
Lesley-Anne McLelland was part of a group of around 50 campaigners, who surrounded the Scottish Secretary's car as he left the event, chanting "shame on you":
David Mundell is coming to open a foodbank today, and in the past he has made the ridiculous claim that there is no link between austerity and foodbanks.

I just find it absolutely ridiculous that somebody in his position can A, say that, and B, come along and open a foodbank.
– Lesley-Anne McLelland, protestor
Mr Mundell says he's disappointed the issue of foodbanks has become politicised, and that he's determined to help everyone in his constituency - whatever their political beliefs.
The Conservative MP was met by protestors at the opening of a foodbank. He says he wants to help people - whatever their political stance.
Read the full story ›
Load more updates