A woman who was abused by her ex-partner has decided to tell her story to encourage other victims to report abuse.
Joy Sayers, 38, from Penrith was abused by her ex-partner. She was left with facial bruising, loss of hair, scratches and grazes to her arms, legs and forehead.
"I would like to encourage anyone who has experienced domestic abuse to come forward so that they can seek justice, and hopefully reduce the risk of it happening to another woman.

"The violence was awful, but the hardest part for me has been the aftermath. Some people in Penrith have accused me of lying and a number of so called friends have taken his side. I never expected this kind of reaction to being assaulted, and the last few months have been incredibly difficult for me.

"However I was determined to see him prosecuted as what he did to me was completely wrong, particularly as our young sons were in the house at the time. Although I would never say anything negative to them about their father, it is important to me that they do not grow up believing that violence is acceptable.

"This is the first time I have ever experienced anything like this – the physical violence was completely out of the blue. It was such a shock and I was really scared to talk to the police about it. However I would like to urge women in a similar position to report violence in the home as no one should have to accept it as part of their life."
– Joy Sayers, Victim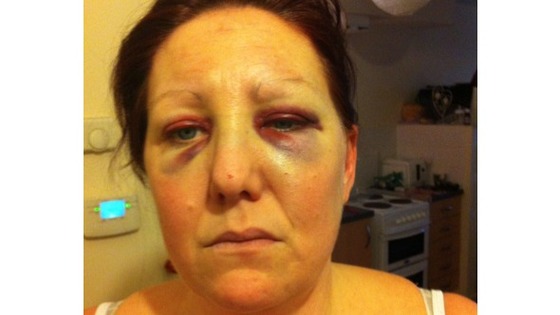 In March the incident was reported to Cumbria Police by a member of the public.
Since then her ex-partner Michael Jacques, 50, from Penrith, has been sentenced to 140 days in prison, which has been suspended for 12 months. He must pay £150 compensation, £190 court costs and complete 60 hours community service.
"I am pleased that Jacques has been punished for his actions. Domestic violence will not be tolerated in Cumbria – no one should have to live in fear in their own homes. I would encourage anyone who has any concerns to get in touch; all reports will be dealt with sensitively and professionally."
– DC Cath McFadden, Cumbria Police