Live updates
Cumbria drink driving campaign
PC Gordon Robson, Cumbria Police
Cumbria drink driving campaign
People in Cumbria are being urged to call the police if they see anyone they've seen drinking attempting to drive home over the festive period.
Police say they will treat any tip offs as a priority and say the focus of this year's annual drink driving campaign is the responsibility of ordinary people to help keep the roads safe this Christmas.
Ryan Dollard reports.
Advertisement
Cumbria drink driving campaign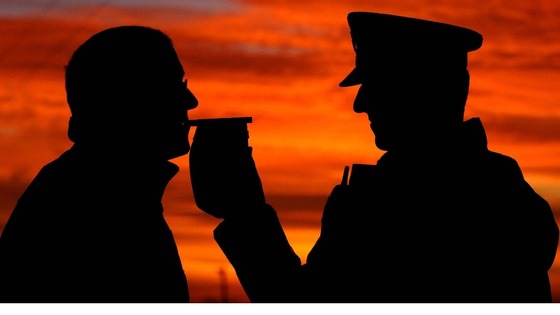 Cumbria police are launching their annual drink driving awareness campaign.
Last year more than two people were stopped and issued with breathalyser tests each day during December.
Police are calling on pub landlords for help with this year's crackdown.
The number of people caught drink driving in Cumbria has halved compared to this time last year.
A campaign by Cumbria Police ran throughout June and targeted those driving under the influence of alcohol and drugs.
The main focus of the campaign was drivers under the age of 25 - especially those drinking during the day and driving in the evening.
Police say that while the figures are down, a number of people are still taking a risk.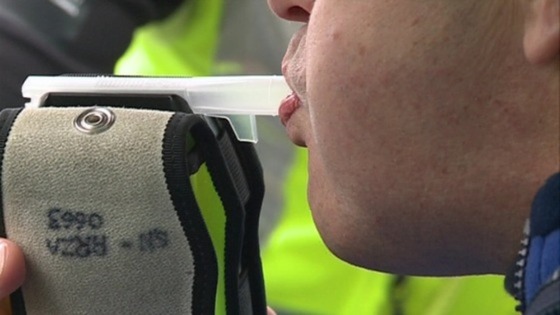 A campaign aimed at targeting drunk and drug drivers has been launched by Cumbria Police.
The summer campaign is focused on drivers who drink at social events like barbecues and then drive afterwards, putting lives at risk.
Police are urging motorists to put down their keys and opt for an alternative method of transport if they are planning on drinking alcohol at an event this summer.
Sergeant Ben Swinson, from the Roads Policing Unit, said:
"We want people to have a good time and enjoy the late nights, but don't take any chances with travelling.
"I would stress to anyone that thinks it's only a short journey home not to get behind a wheel and drive in an unfit state.
"Organise someone to pick you up, use public transport or order a taxi, this way you are not risking lives. The cost of a bus or taxi fare is far less than that of life.
"A person under the influence of alcohol cannot control a vehicle responsibly and safely. Drinking alcohol can severely impact reaction time as well as impair your co-ordination.
"Drinking through the day, especially in the sun, can also drain your energy and tiredness also becomes an issue."
The number of people in Dumfries and Galloway caught drink driving over the festive period has fallen by around a third, compared to last year.
From 3rd December to 3rd January, a total of 15 people were caught, eight less than over the same period last year.
"While it is pleasing to see a downturn in the numbers caught, 15 people were still willing to put their lives, and the lives of others at risk by taking to the road while under the influence of alcohol. It amazes me that people still think that it is acceptable to do this.

"The message is clear and always will be, drink and drive and we will catch you. While the festive campaign has come to an end, our patrols have not.

"We also urge the public in general to play their part to keep the phone calls coming in if they suspect someone is drink driving."
– Sergeant Billy Broatch, Roads Policing Unit, Dumfries and Galloway Police
Advertisement
Spate of drink driving
Five drivers in the Scottish Borders have been arrested and charged in the last week with alleged drink-driving offences.
In two of the cases the drivers' cars were also seized.
Three males in their 50's and one in his 20s were found to be over the legal limit when stopped by police, and a 29 year old woman.
A Police spokesperson said:
"Most drivers in the Borders drive responsibly however there is still a minority who find it acceptable to drive whilst under the influence of alcohol. The safest option is to avoid driving altogether when you have consumed alcohol and to always plan how you will get home if your intention is to go out drinking.
"Our officers will always stop vehicles whenever they suspect that something is not right with the driver and alcohol is always one of the first considerations for an officer when stopping a vehicle. We also receive calls from the public alerting us to possible drink drivers and this can be done anonymously.

"I would urge anyone who suspects that a driver is under the influence of alcohol to contact Police. Drinking and driving can result in losing your licence which will impact employment and family life and there is also the increased risk of being involved in a serious collision."
– Lothian and Borders police spokesperson
Back to top