Live updates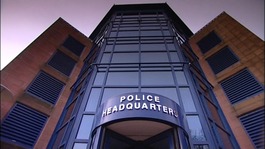 Tools worth £10,000 have been stolen in Dumfries and Galloway. Police have issued warnings to secure items.
Read the full story
Police warning over tool thefts
Workers urged to remove tools from vehicles
Police are warning people in Dumfries and Galloway to take extra care of their tools, after a number of thefts in the region.
More than £3500 worth of tools were stolen from the Ruthwell and Clarencefield areas this week.
Workers are being urged to remove tools from their vehicles at the end of the working day:
Advertisement
Cairnryan death
Pair appear in court over Christmas Day death
A man and woman have appeared at Stranraer Sheriff Court following the death of 65-year-old man on Christmas Day.
Christina Biggar, 55, from Cairnryan, is charged with murdering George Potts at an address in Cairnryan. She is also charged with attempting to pervert the course of justice.
James Potts, 62, from Ballantrae in Ayrshire, is charged with attempting to pervert the course of justice. He made no plea or declaration to the petition and the pair were remanded in custody until January 4 next year.
Dumfries and Galloway Police are still investigationing the incident.
Fresh appeal for Canonbie body
Canonbie body mystery: Full report
The body of a man found in woodland two years ago still hasn't been identified, despite worldwide enquiries.
His remains were discovered near Canonbie in Dumfries and Galloway, but little more is known about him.
The police have always thought he could be Italian, or have links to Europe, but inquiries across the continent have drawn a blank.
Detectives here though haven't given up hope of solving the mystery of who he is and why he died.
Matthew Taylor reports:
Indecent exposure Dumfries
Police are investigating after a man indecently exposed himself to a 74-year-old woman in Dumfries.
The incident happened as she walked along a cycle path near the A75 overpass in the town, at around 10am on Friday 14th December.
She described the man as in his 20's, slim, wearing a navy blue hoody and tracksuit bottoms, which had red piping up the side.
The man left in the direction of Heathhall.
Anyone with information is asked to contact Dumfries and Galloway Police.
Man seriously injured in crash
Police warn drivers of black ice
Police have issued a stark warning for motorists to take extra care, after a host of accidents this morning.
Black ice has caused many problems across the region.
Sergeant Paul Dodds from Dumfries and Galloway Police attened the crash involving a livestock lorry and a car earlier today on the B723 at Longmoor.
He gave ITV Border a message to pass on to drivers:
Advertisement
River Annan search
Reports of person fallen into river Annan
Dumfries and Galloway Police received a report last night (25th November), of a person seen falling into the river Annan, in the Everholm area, at around 6.30pm.
A search of the river was carried out by HM Coastguard, Nith Inshore Rescue, Moffat Mountain Rescue and the search and rescue helicopter.
Police say the river was very high and fast flowing at the time.
The search is due to resume at 10am today (26th November).
Police are urging anyone who may have been in the area of the River Annan near the Everholm on 25th November to get in touch.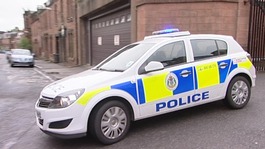 Dumfries and Galoway's top police officer has promised that his officer's will continue to make the area the safest in the UK.
Read the full story
A75- Road accident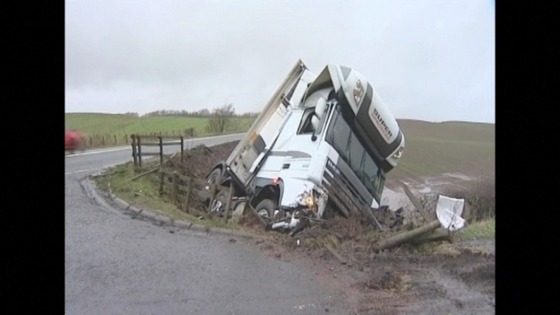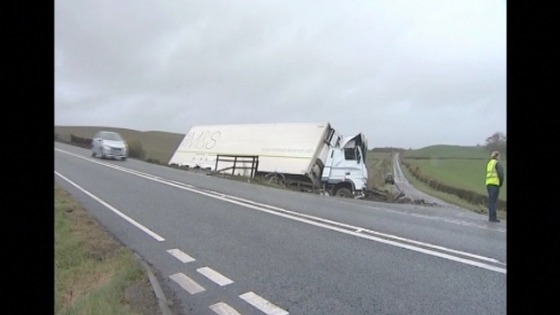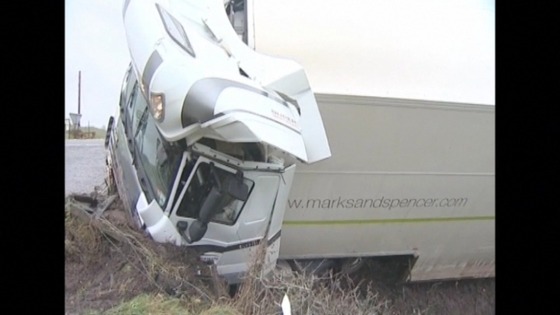 A75- Road accident
A75 closed for 5 hours between Annan and Dumfries
The A75 is currently closed between Annan and Dumfries and is expected to remain closed for up to five hours, after a road accident early this morning.
The westbound diversion route is via A75 at Ladyfield, onto the B7020 to Dalton and Lochmaben, onto the A709 and then to the A75 at Dumfries.
The eastbound diversion is the reverse route.
Police are asking motorists to avoid the area if possible.
Load more updates
Back to top