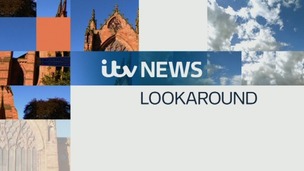 Meet the team who work for ITV Border.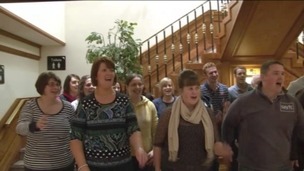 The Scottish Association of Young Farmers is turning 75 years old and to celebrate, hundreds of members past and present are in Glasgow.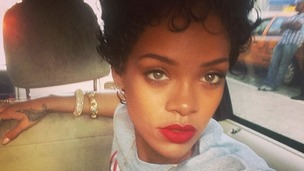 The "selfie" has turned into a social media phenomenon. Here is a look at some celebrity fans.
Live updates
Get in touch!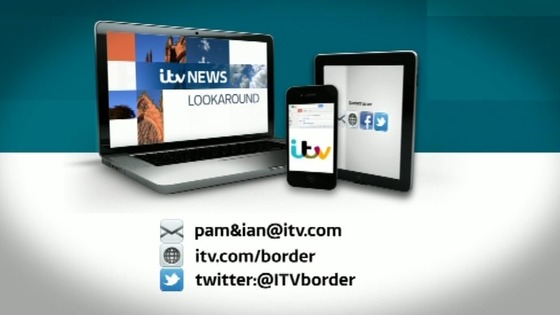 Do you have a news story? There are various ways to contact the team at ITV Border. You can get in touch via phone, email, Twitter or Facebook. Below are the key details you need.
Phone- 0844 88 15888
Email- pam&ian@itv.com or btvnews@itv.com
Tweet- itvborder
Facebook- facebook.com/itvborder
Get in touch with your local reporter directly:
Carlisle:
tim.backshall@itv.com
hannah.mcnulty@itv.com
katie.hunter@itv.com
South Cumbria:
fiona.marley.paterson@itv.com
West Cumbria:
samantha.parker@itv.com
Dumfries and Galloway:
matthew.taylor@itv.com
fiona.mcilwraith@itv.com
Scottish Borders:
jenny.longden@itv.com
Edinburgh:
kathryn.samson@itv.com
peter.macmahon@itv.com
Sport:
ryan.dollard@itv.com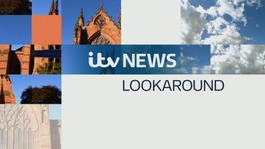 Advertisement
A council in South West Scotland is promising to help create more than 400 new job opportunities in the next three years.
Dumfries and Galloway Council will be investing £1.5 million in new apprenticeship schemes.
The region has the lowest wage levels in the UK, and has seen a fall in the number of private sector jobs.
Russell Brown, Labor MP for Dumfries and Galloway, said a working partnership between organisations is needed.
World Championship Ice Hockey begins in Dumfries
Great Britain will face off against sides from Japan, Italy, France, Kazakhstan and the Ukraine in the International Ice Hockey Federation Championships between December 9-13. The tournament is the biggest event to take place at the town's Ice Bowl in it's twenty year history.
A new visitor centre opens its doors in Dumfries and Galloway this weekend.
Kirroughtree near Newton Stewart has been refurbished and significantly modernised.
It will operate alongside new visitor centres at Clatteringshaws and Glentrool as part of a four and a half million pound project.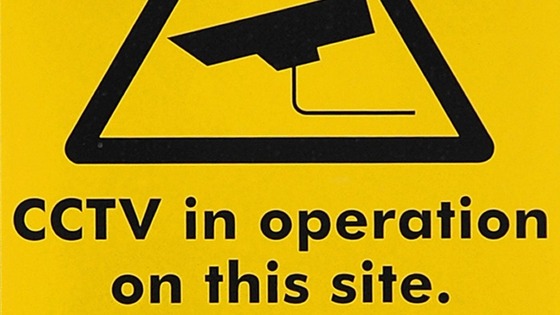 Just over half a million pounds is being spent on upgrading the CCTV cameras across Dumfries and Galloway.
High definition cameras will be placed in 11 towns including Dumfries, Stranraer and Moffat.
Advertisement
Crash firefighter captains club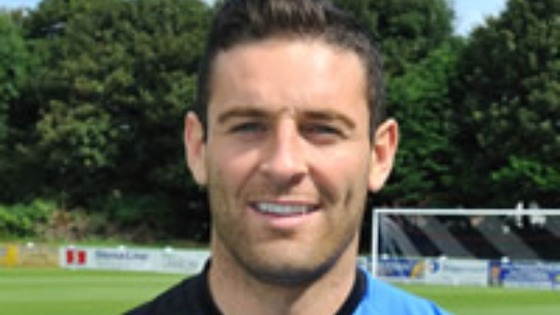 Crash firefighter captains club
Stranraer FC has today spoken of its enormous "pride" in the way their captain helped to save lives in the Glasgow helicopter crash just hours before appearing on the pitch.
Frank McKeown was on duty as a firefighter when he and 150 others were called out to deal with the tragedy at the Clutha pub.
The 27-year-old centre half helped to deal with the aftermath of the incident that has killed at least eight people after a police helicopter smashed into the roof of the pub on Friday evening.
Frank McKeown was at work till 8am but managed to make it to the Scottish Cup match against Clyde by 3pm.
Our sympathies go out to the family and friends of those who died and our thoughts are with those who were injured. We are enormously proud of how Frank helped during the disaster and the fact that he still played yesterday despite what he must have been through. It just goes to show that all of these players are part time. Frank will regularly do a night shift and then come and play the next day.

It shows the commitment in Scotland from the part-time players."
– Iain Dougan, spokesperson for Stranraer FC
Crash firefighter captains club
Stranraer captain Frank McKeown, a firefighter, was on duty at the helicopter crash in Glasgow overnight until 8am, but still managed to turn out for his club in the Scottish cup at Clyde. His team managed a 1-1 draw.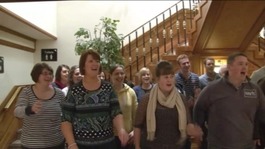 The Scottish Association of Young Farmers is turning 75 years old and to celebrate, hundreds of members past and present are in Glasgow.
Read the full story
Load more updates
Back to top