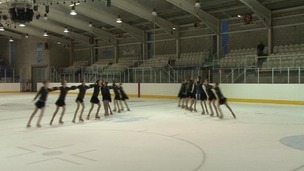 Fresh off the back of the British championships, the synchronised skating teams from Dumfries are preparing for their next competition.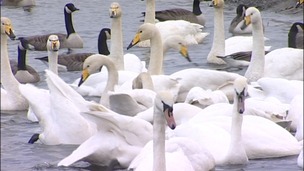 The Wildfowl and Wetlands Trust in D&G saw thousands of birds descend on the centre during flooding earlier this month.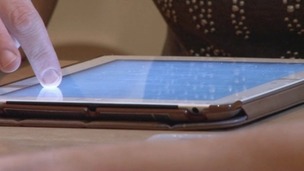 The market town of Castle Douglas is set to benefit from super-fast broadband as part of the roll-out by Digital Scotland.
Live updates
New incentive for D&G businesses
Entrepreneurs in Dumfries and Galloway are being urged to take advantage of some free advice.
A new HR advisor and tax advisor have joined the Business Gateway team and they're ready to help people who've started-up, or are thinking of starting-up, their own business.
Lori Carnochan reports.
Police Scotland have named a man who died in a house fire in Dumfries.
40-year-old Lee Dobson was discovered at the house in Broomrig Court on Tuesday morning. He died in hospital.
Advertisement
Peter Pan trails and tales in Dumfries
Moat Brae Trust in Dumfries is launching a six-week period of free public tours of the house where J.M Barrie was inspired to write Peter pan.
School children dressed up in themed costumes will be at the launch later, to mark World Book Day.
New incentive for D&G businesses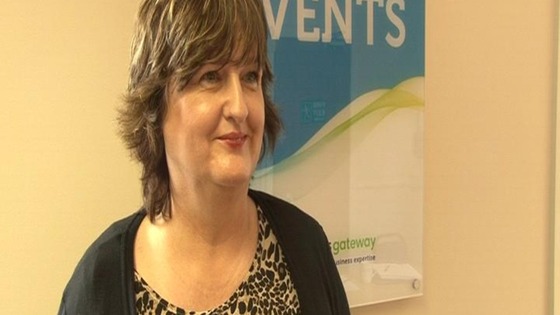 Lindsey Mason is the only dedicated young entrepreneur co-ordinator in Scotland. She works for the Dumfries and Galloway branch and is keen to encourage young people to start up on their own:
"We have some very talented and skilled young people in the region, and quite often they lack the skills that they need to establish a business.
"My role is to help them acquire the skills that they need and also to provide them access to funding and other opportunities to kick start their business idea."
A new partnership has been formed between Annan Athletic Football Club and the Dumfries and Galloway Citizens Advice Service to stage events and campaigns.
The citizens advice team are going to use the football games as an opportunity to raise awareness of their services.
The A7 has been reopened after a three car collision.
It has been closed after a silver Vauxhall Astra, red VW Golf and a white Ford Transit Tipper crashed earlier this afternoon.
One person was thought to have sustained minor injuries in the incident.
Advertisement
The Moss of Cree Road between Newton Stewart and Wigtown has been reopned.
It was closed last week due to subsidence, caused by drainage issues after heavy rain.
The A7 is blocked about two miles south of Langholm following a road traffic collision.
Three vehicles were involved in the incident; a silver Vauxhall Astra, a red VW Golf and a white Ford Transit Tipper.
Police say one person is thought to have minor injuries.
The road will be blocked for some time to allow the damaged vehicles to be recovered.
Police Scotland are asking motorists avoid the area or delay their journey if possible.
Three new Burns trails are being launched in Dumfries.
They have been designed to show visitors to the town the sights and views of south west Scotland that inspired the poet and featured in his work
Plans for the regeneration of one of our poorer towns took a step forward today.
Dumfries and Galloway Council and Stena Line have now officially promoted Stranraer's East Pier as a site for development. It's part of the £2.4million redevelopment of the waterfront area.
The ferry terminal closed in 2011 as operations moved up to Cairnryan, but despite today's announcement people in Stranraer still have major concerns about the town's future.
Lori Carnochan was at the East Pier for us this afternoon.
Load more updates
Back to top