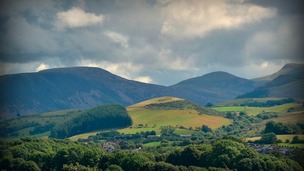 A look at the forecast for our region.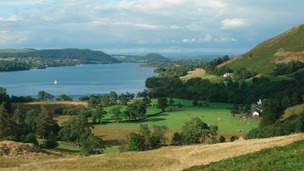 A look at the forecast for the next few days.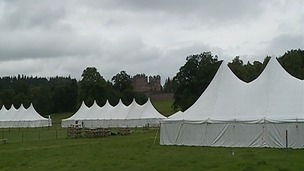 The annual Galloway Country Fair gets underway this weekend, with around 20,000 visitors expected.
Live updates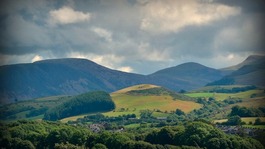 Will the Scottish NHS be stronger under an independent Scotland, or within the United Kingdom? That's been the focus of debate at Holyrood today.
With just 29 days before Scots vote on independence, the health service is now a key referendum battleground, with both sides claiming it's safer under them.
Joe Pike has this report:
Advertisement
Blood Bikers saving lives across our region
30 bikers have already signed up for a new scheme which delivers emergency medical materials to those most in need.
Blood Bike riders will need to go through a rigorous training programme before getting accreditation to ride for the service.
"The bikers can actually use their own bikes or they can use the livery bikes that we have. If they use their own bikes they simply have to take a short assessment to see that they are safe in what they do, if they want to use the livery bikes they have to be an advanced rider with the AIM or Rostera.

"The bikes are equipped with blues and twos so we do a little bit of training for blues and twos so that people are aware of what's reburied when they're being used."
– Alan Bragg, Blood Bikes Cumbria & S.W Scotland
The future of the NHS in Scotland is at the heart of the referendum debate today.
Scotland's Health Secretary Alex Neil will tell MSPs that a Yes vote is 'a golden opportunity' to protect the service from privatisation and cuts.
Those campaigning to keep the UK say that's misleading, as decisions about healthcare are already made in Scotland.
Home owners in Dumfries and Galloway are being warned about bogus callers operating in their area.
Police say that on Saturday, 16 August, six houses in the Eastriggs and Annan areas were visited by a man who said he needed access to the buildings to check for damp in leaks.
All the houses targeted were occupied by elderly people.
Two houses one in The Crescent and one in Annan Road in Eastriggs, and three houses in Annan, in Queensway, Charles Street and Waterfoot Road were affected.
The man has been described as:
about 5'3" tall
with ginger hair and a beard
wearing a baseball cap
speaking with an English accent
driving a 'North West Roofing' van
The man was refused entry to some of the houses, but did gain entry to three of them, walking around under the pretence of checking for damp or leaks.
At this stage nothing has been reported stolen.
"Never let anyone into your home whom you don't know if they cannot provide identification as to who they are, and a valid reason for why they require access. If in doubt, call the company that the caller is from if they have identification. If still in doubt call the police on 101 and we will happily check them out.

"Genuine callers are never offended by being asked for identification, and are happy to provide it. They understand the dangers of being taken for a bogus caller."
– Constable Alan Gribbon, Police Scotland

Anyone looking for advice or assistance with how to deal with bogus callers should call Police Scotland on 101 and ask to speak to their local Crime Reduction Officer who will make an appointment to call and offer suitable home security advice.
Advertisement
Blood Bikers saving lives across our region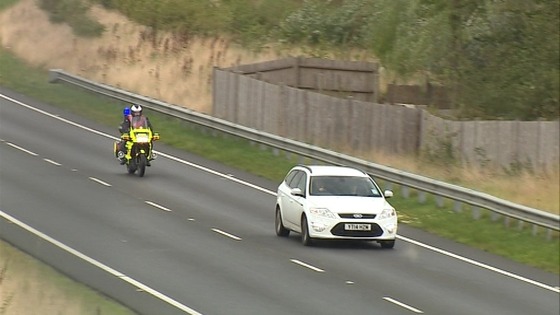 Motorcyclists across the region have signed up for the scheme which will provide free out of hours transport for blood between hospitals.
The 'Blood Bikers' will be on-call 24 hours a say, seven days a week, so that crucial medical supplies will be able to reach those who need it most.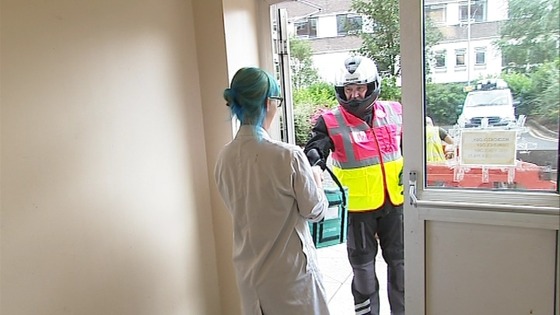 All registered Blood Bike riders will need to go through a rigorous training programme before getting accreditation to ride for the service.
Previously emergency supplies would have to be sent by taxis.
That money can go towards patient care and other key NHS frontline services.
Police would like to speak to the driver of a red tractor after it was involved in a crash on the road between Lockerbie and Dalton.
The incident happened at 8:30am on Friday, 15 August.
A beige coloured Skoda Fabia pulled over to let the tractor past but a rake implement attached to the back of the tractor hit the car, causing damage.
The man is said to have had dark hair and is thought to be between 18 and 20-years-old.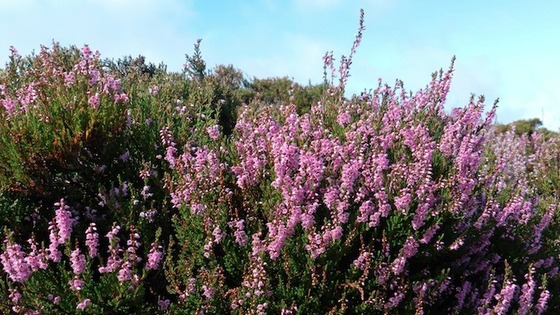 A dry and sunny start and staying that way across much of the area.
However, cloud will develop to bring a few showers during the afternoon. Fresh northwesterly winds. Maximum temperature 16 °C.
Load more updates
Back to top