ITV News Political Analyst Professor Colin Rallings has warned that the margin of error in recent opinion polling means the potential true figure could be anywhere between a 1% Yes lead and a 10% No win.
Three polls released last night all had the No vote ahead by 52% to 48% but include a 3% buffer.
"The pollsters themselves are very concerned about the scope for a bit of a pit opening up in front of them here," he said.
"The turnout is likely to be so high [estimates suggest up to 80%] that perhaps a third of people will never have voted before in a recent election."
This, professor Rallings explained, makes it much more difficult to predict voting patterns based on previous loyalties.
Advertisement
On the last day of campaigning before Scotland's independence referendum the 'Yes' and 'No' sides are making their final pitch for votes.
Gordon Brown told a rally in Glasgow that No campaigners were proud of their patriotic vision of a Scotland that stays in the UK.
But at their rally, also in Glasgow, Yes Scotland campaigners insisted only independence would build a better Scotland.
Our Political Editor Peter MacMahon reports.
The pro-union group Hands Across The Border have held a candlelit vigil to offer a 'Beacon of Hope' from their cairn at Gretna.
A fire was lit in the centre of the cairn, as well as smaller candles across the site, to send out "a simple message of hope and unity to Scotland" ahead of tomorrow's referendum vote.
According to betting agents Ladbrokes, the Scottish independence referendum is the most popular non-sport betting event in history.
The betting industry is predicted to take a total of 25 million pounds on bets upon tomorrow's referendum outcome.
Former Prime Minister Gordon Brown has been addressing the crowd at a Better Together event being held in Glasgow this morning.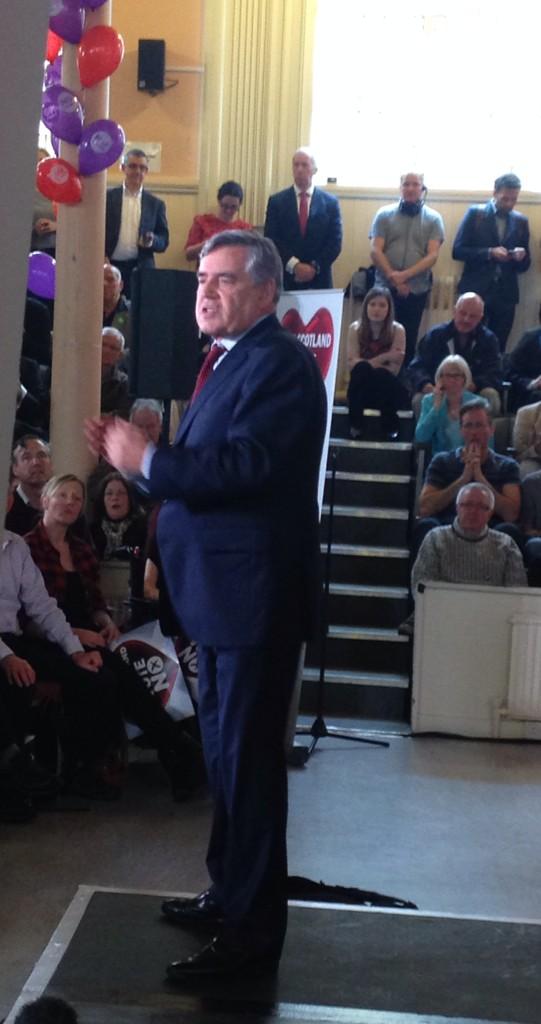 Advertisement
A rallying cry for Scots to "go for it" and back independence has kicked off a frenetic final day of campaigning before tomorrow's referendum.
Dennis Canavan, a former Labour MP who is chairman of the pro-independence Yes Scotland group, addressed hundreds of activists at a rally in Glasgow city centre.
He told the crowd that independence would create a more prosperous and fairer Scotland.
"When we succeed in getting that message across to the people of Scotland, we shall win that famous and historic victory. Let's go for it."
– Dennis Canavan
Our political reporter Kathryn Samson is at a Yes rally in Glasgow, where the race to pick up final votes ahead of tomorrow's referendum is entering its last hours.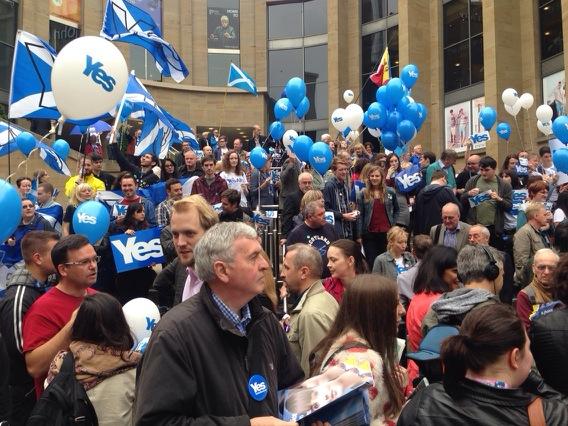 Comedian and actor Eddie Izzard is addressing No supporters at a Better Together rally in Glasgow this morning.
He's told the crowd "it can be a positive thing to vote No."
Load more updates