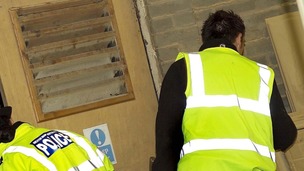 A guide on how to avoid rogue traders and where to go for help if you have experienced problems.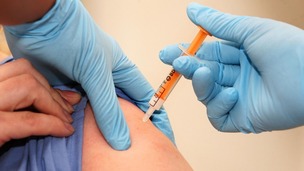 A guide on what to look out for with swine flu, including symptoms and what to do if you think you have contracted the virus.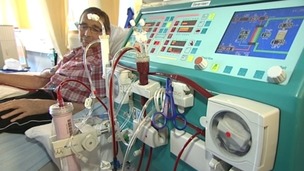 Patients at Dumfries and Galloway Royal Infirmary put up with gruelling dialysis, waiting for a transplant that could change their lives.
Live updates
Protests in Dumfries
Dozens march against SDL in Dumfries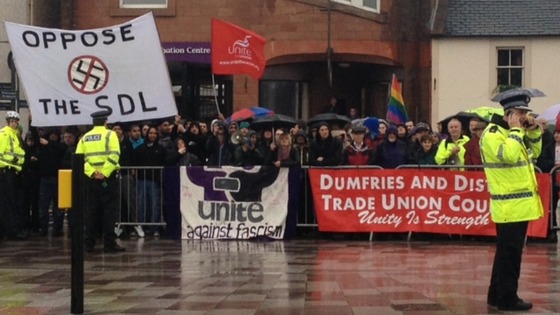 Members of Unite Against Fascism have held a march against the Scottish Defence League in Dumfries.
It comes in response to the SDL protest against the development of the local mosque.
Protests in Dumfries
SDL protest against mosque development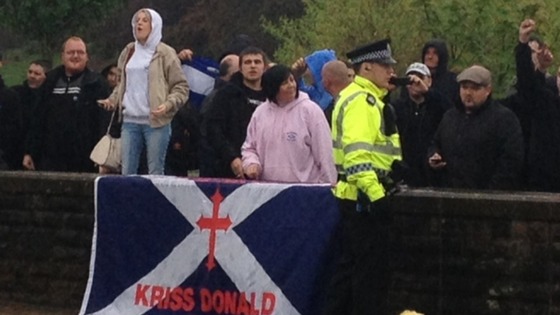 Members of the Scottish Defence League have been in Dumfries to protest against plans to expand the use of a local mosque.
Advertisement
Dumfriesshire textile mill sold
Langholm fights back against job losses
Matthew Taylor's full report
Dumfriesshire textile mill sold
More job losses for Langholm
by Matthew Taylor
Matthew Taylor's full report
Dumfriesshire textile mill sold
Reid and Taylor bought
by Matthew Taylor
The Langholm textile firm Reid and Taylor Ltd has been bought for an undisclosed sum.
But according to administrators it has been sold as an assets only sale and not as a going concern.
Administrators O' Hara & Co Ltd confirmed today that the sale went ahead yesterday to a consortium of three companies one of them is based in Bradford.
It's understood that one of them is SIL Holdings Ltd which already has interests in Langholm.
Chris Brooksbank from O' Haras Ltd said there had been no offers to buy the firm as a going concern.
He added that the company, which went into administration on April 19th with the loss of 35 jobs, had very little working capital and only a few orders remaining on its books.
It's very sad that the company wasn't able to continue as a going concern and the sale's had to go through as an assets only sale.

There were no offers to take it on as a going concern and no money to continue the business.

I appreciate that this will be disappointing to many former workers and will have a large impact on the community of Langholm.
– Chris Brooksbank, O' Hara & Co
Tour of Britain's Scottish stages launched
Full report: Tour of Britain launched at Drumlanrig Castle
The Scottish launch for the Tour of Britain has been taking place against the stunning backdrop of Drumlanrig Castle in Dumfries and Galloway - which will be the finish point in Scotland.
Some of the world's top cyclists will be taking part on September 15th, but there is a chance for local people to take part in their own ride the day before as Kim Inglis reports:
For more information about the Tour of Britain and the route that it will follow, click here.
Advertisement
Tour of Britain's Scottish stages launched
Amateur cyclists given chance to ride Tour route
Cyclists of all ages are being given the chance to ride the same route as the professionals the day before the Tour arrives in Dumfriesshire.
Race director Mick Bennett explains what activities are involved in the race build up:
Tour of Britain's Scottish stages launched
Cyclists look forward to Scottish stages
Some of the top riders from across the UK and Europe visited Drumlanrig Castle in Dumfriesshire today, to launch the Scottish leg of the 2013 Tour of Britain.
These two cyclists competed in the event last year and are looking forward to returning in September:
Tour of Britain's Scottish stages launched
Top cyclists visit Dumfriesshire castle
A group of top riders from across Britain are visiting Drumlanrig Castle in Dumfriesshire for the Scottish launch of the 2013 Tour of Britain.
Cyclists from the leading British Team UK Youth will join Olympic and Commonwealth medalist and Race Directos Mick Bennet, along with representatives from EventScotland, Dumfries and Galloway Council and Scottish Borders Council.
The riders will visit the Scottish Cycle Museum at the castle, where staff will show them the huge comparisons between the build and speed of vintage bikes and modern race bikes.
Shelter Scotland's 10 year anniversary in Dumfries
Shelter Scotland celebrates 10 years in Dumfriesshire
The Dumfriesshire branch of Shelter Scotland is celebrating ten years of delivering homelessness and housing supports to people across the region.
Local MSPs, MPs and councillors are joining staff members at an exhibition in Dumfries, highlight the work of the charity.
The service in Dumfries has helped more than 1500 families and individuals since it first began in 2003, and former and current users of the service will be at the exhibition to chat about their experiences.
The charity employs eleven people who are responsible for delivering housing support and financial advice across the region.
"Over the last ten years Shelter Scotland in Dumfries has become an accepted and well-known part of the local community - from Kirkconnel to Kirkcudbright and Gretna to Gatehouse, this is a very special place to be working.

"I thank everyone for their backing over the years, in particular the Council for their continued funding of our service and their commitment to best practice in homelessness and housing support.

"We now look forward to the next ten years of helping the people of Dumfriesshire with their housing, homelessness and money advice needs."
– Sue Roberts, Scottish Service Manager, Shelter Scotland in Dumfries
Load more updates
Back to top