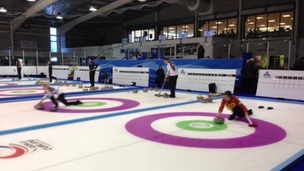 Curlers from across the world are in Dumfries for the World Senior and Mixed Doubles Championships.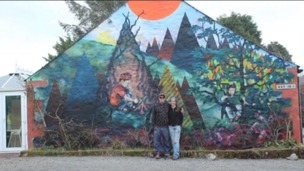 Murals have been are appearing on walls and barns across Dumfries and Galloway. It's part of the annual Spring Fling art project.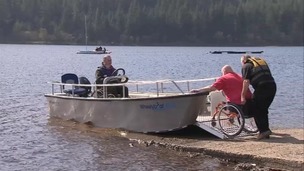 The first Wheelyboat in the region has been launched on Loch Ken.
Live updates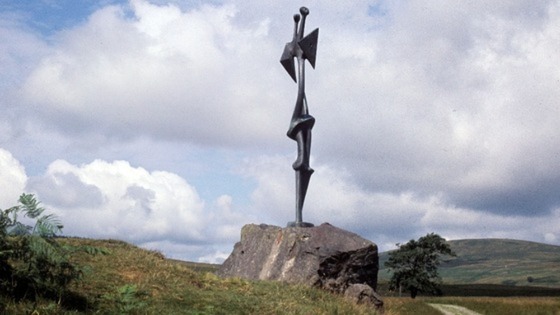 A fresh appeal has been launched by the police to try to solve the theft of a valuable bronze sculpture from an estate near Dumfries.
The seven foot tall Standing Figure is valued by some experts at £3 million.
It was one of four pieces by the artist Henry Moore at the Glenkiln Sculpture Park at Shawhead.
Since the theft six months ago, the landowner Sir Henry Keswick has put up a £50,000 reward.
Police have seized up to a quarter of a million pounds worth of diazepam on the M74 near Lockerbie.
A 32-year-old man and a 22-year-old woman were involved.
They are expected to appear in court at Dumfries in due course.
Advertisement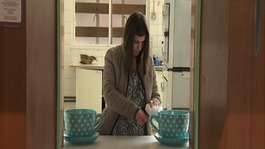 A Dumfries community cafe employing people who might otherwise find it difficult to get work, is receiving more than a million pounds.
Read the full story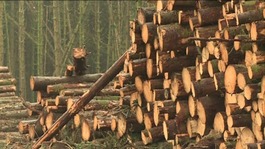 A new report into the importance of the forestry industry in Scotland has been released. It's worth billions to the Scottish economy.
Read the full story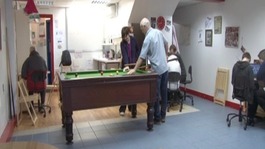 A club for adults with disabilities in Dumfries is growing in popularity and they say it's because they listen to what its members want.
Read the full story
David Mundell, MP for Dumfriesshire, Clydesdale and Tweeddale, has expressed concern for rural businesses in Scotland after a report showed they pay additional postage costs.
The report, issued by Citizens Advice Scotland, showed that additional charges are added based on geographic location.
"Businesses in rural areas such as Dumfriesshire, Clydesdale and Tweeddale are already facing challenges through their location, without having unreasonable extra charges thrust upon them. I wholly support this CAS report...and call on these companies involved to also take note of and meet its recommendations."
– David Mundell, MP

The report found that:
Almost nine out of ten businesses regularly faced an additional surcharge for delivery due to their geographic location
76%, a total of more than 15,000, felt the costs of ordering items online had a 'substantial impact' on their business
80% of respondents regularly encountered that surcharges were imposed, due to their location, on orders that stated 'free delivery'
Advertisement
The MP for Dumfriesshire, Clydesdale and Tweeddale, has expressed concern after a recent report showed high delivery charges to rural businesses in Scotland.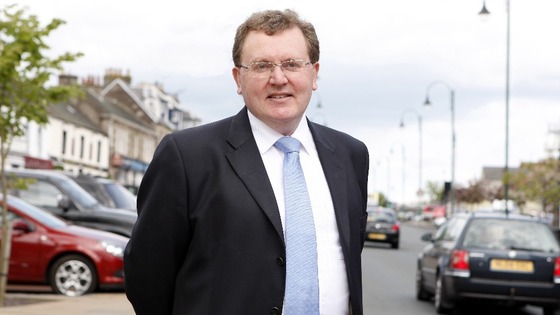 David Mundell MP said the report, published by Citizens Advice Scotland, showed that rural businesses had additional postal charges applied to their orders, even when 'free delivery' is advertised.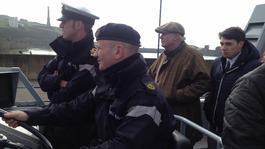 Liverpool University Students are on board a Navy patrol vessel in the Irish Sea near Whitehaven for a two-week training exercise.
Read the full story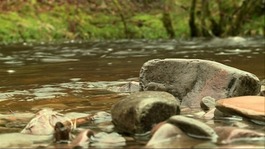 Hatcheries were meant to increase salmon numbers in our rivers but a new report suggests they could actually be having a detrimental affect.
Read the full story
HMS Charger students training off Cumbrian coast
The coast of Cumbria and Dumfries and Galloway will be home to The Royal Navy's HMS Charger for the next two weeks.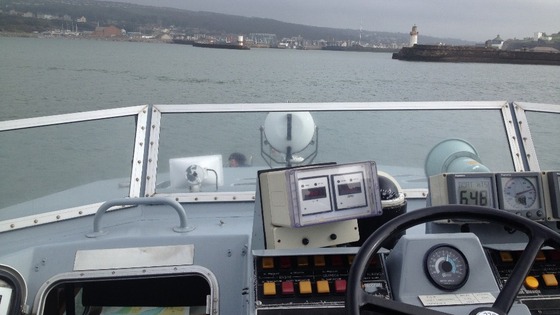 It's there as part of an exercise, teaching a group of students is more about life at sea.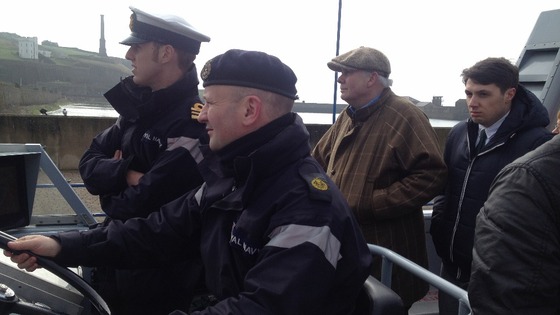 Load more updates
Back to top