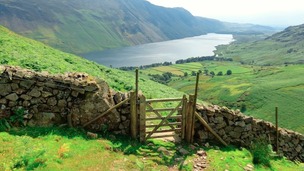 A look ahead at the forecast at the Border region.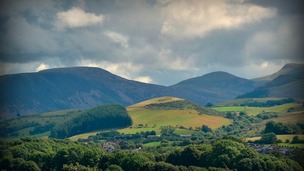 A look at the forecast for our region.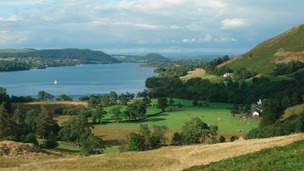 A look at the forecast for the next few days.
Live updates
Police would like to speak to the driver of a red tractor after it was involved in a crash on the road between Lockerbie and Dalton.
The incident happened at 8:30am on Friday, 15 August.
A beige coloured Skoda Fabia pulled over to let the tractor past but a rake implement attached to the back of the tractor hit the car, causing damage.
The man is said to have had dark hair and is thought to be between 18 and 20-years-old.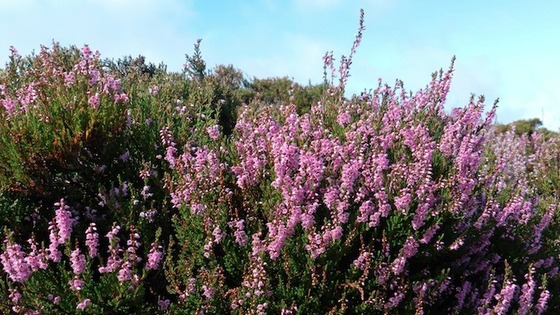 A dry and sunny start and staying that way across much of the area.
However, cloud will develop to bring a few showers during the afternoon. Fresh northwesterly winds. Maximum temperature 16 °C.
Advertisement
Plans to close the Fire Service Control Room in Dumfries and Galloway has been met with disaproval from council leaders.
Council Leader Ronnie Nicholson says local fire service workers are being "let down" by their chiefs. The closure will mean sixteen job losses.
Watch Representing Border
There's just one month to go before Scots vote in the independence referendum and both sides stepped up their campaigns ahead of September 18.
Scotland's First Minister, Alex Salmond made what he called a 'declaration of opportunity' - a modern version of the historic Declaration of Arbroath.
Pro-Union campaigners, such as MP Douglas Alexander the Shadow Foreign Secretary, dismissed his promises, pressing the First Minster to answer what they say are unanswered questions on issues like currency.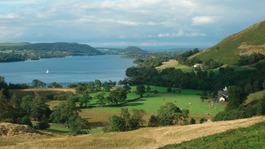 Advertisement
A man has embarked on a marathons challenge from John O'Groats to Land's End.
Dave Hall, 50, from Luton is running 40 marathons back to back starting today, Monday 18 August.
If that wasn't enough to endure, each night he will sleep in a shack that would be a slum in Sierra Leone. Dave is hoping to raise enough money for Home Leone to build 40 new homes in the African city and change the lives of some of the people living in poverty.
He will be in the Border region:
Saturday 30 and Sunday 31 August in Dolphinton, Biggar (near the Scottish Borders)
Monday 1 September in Elvanfoot, Moffat
Tuesday 2 September in North Lockerbie
Wednesday 3 September in Stanwix, Carlisle
Thursday 4 September in Hackthorpe, Penrith
Friday 5 September in Levens, Kendal
"I'm looking forward to visiting all the beautiful towns in Scotland and I hope to educate those I meet as to why I'm doing this and inspire people to donate to the worthy and immediate cause. I welcome the town to show their support by visiting one of my overnight stops or running alongside me part of the way – anything to give me added boosts will be greatly appreciated."
– Dave Hall

Dave's progress can be followed here www.maninashack.com and donations can be made at https://mydonate.bt.com/fundraisers/davehall.
Sanquhar Riding of the Marches
It was a day of colour, history and plenty of smiles in Sanquhar, Dumfries and Galloway, as the town celebrated its Riding of the Marches on Saturday 16 August.
It's an annual event that attracts hundreds of visitors. Among the crowds was our reporter Fiona McIllwraith.
Galloway Country Show a success
More people than ever before turned out to the Galloway Country Fair at the weekend.
It's thought up to 19,000 people turned up to watch shooting, falconry and hunting demonstrations.
Despite the rain people still turned out to see everything that was on offer.
Load more updates
Back to top