Live updates
Woman dies in house fire
Police say there are no suspicious circumstances surrounding Martha Carruthers' death
Woman dies in house fire
Dead woman named following fatal house fire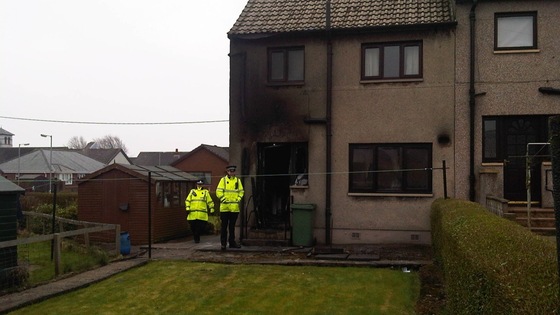 Police have named an elderly woman who died following a house fire in Gretna last night.
86 year old Martha Carruthers was rescued from the property on Union Road just after 10 o'clock.
The widow was taken to Carlisle's Cumberland Infirmary where she was pronounced dead.
Investigations are continuing .
Advertisement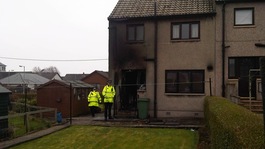 Neighbours raised the alarm after noticing a house was on fire, shortly after ten o'clock on Thursday evening.
Read the full story
Woman dies in house fire
Neighbours tried to save house fire woman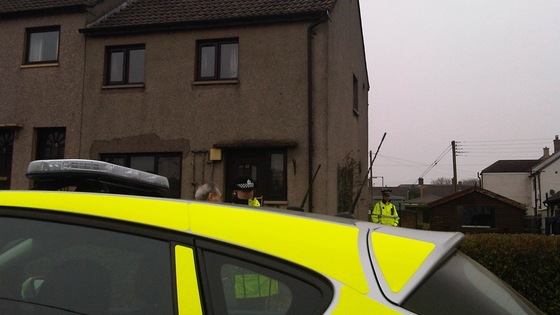 A neighbour of an elderly woman who's died following a house fire in Gretna has told how she tried to save her.
The woman died following the fire at a house in Union Road in Gretna.
Her friend and neighbour Denise Smith reported the fire.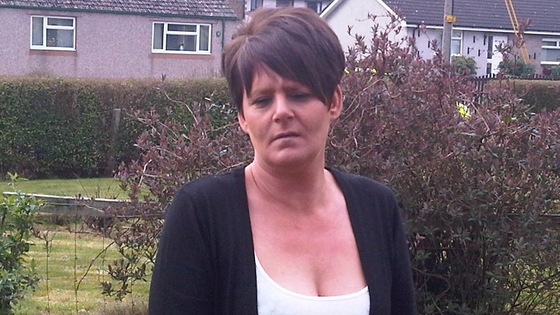 She said: "It was my dog that first noticed the fire and started barking. I looked outside and couldn't believe the flames.
"I ran to neighbours houses trying to get help but I couldn't find anyone in. It seemed to take an eternity for the fire engines to arrive.
"I tried to get in and save her but I couldn't get past the heat. She was a lovely lady, we always had achat over the garden fence.
"She will be a terrible miss. I wish I could have saved her."
Woman dies in house fire
Fatal house fire investigation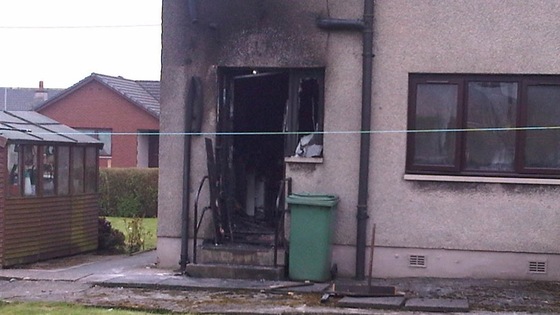 Police and fire officers are still investigating the cause of a fatal fire in Gretna which has claimed the life of an elderly woman.
Fire crews were called to the house in Union Road last night.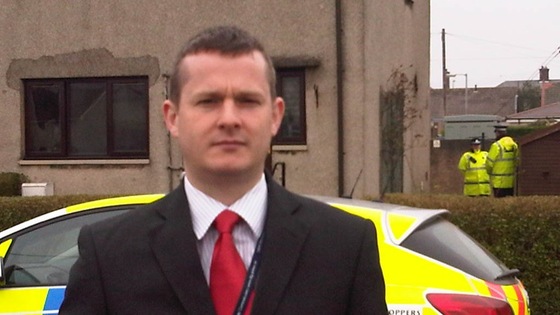 Detective Constable Euan Cowan from Dumfries and Galloway Police said: "Fire and Rescue received a call at around 10.15 last night.
"They found an elderly woman in the premises and managed to resuscitate her at the scene. She was taken to the Cumberland infirmary in Carlisle where she later died.
"An investigation by police and fire officers is now taking place."
Woman dies in house fire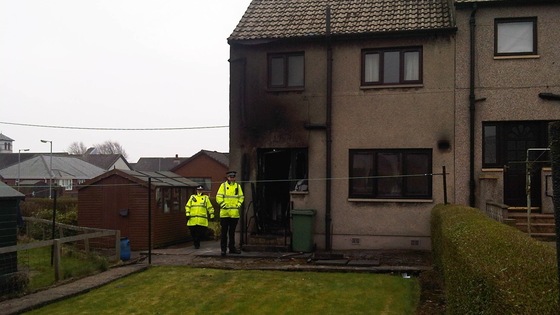 An elderly woman has died after a house fire in Gretna late last night.
Fire officers were called to Union Road at about half past ten.
The woman was taken to Carlisle's Cumberland Infirmary where she died.
An investigation into the cause of the fire has been launched.
Advertisement
Back to top