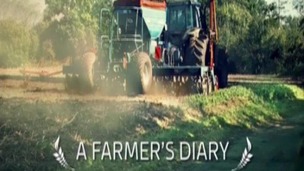 Jenny Longden's been on her monthly trip to visit our resident farmer Stephen Withers in his fields in Jedburgh.
Cattle Scab has been found on a Scottish farm for the first time in 30 years. Warning - some pictures in this article may be upsetting.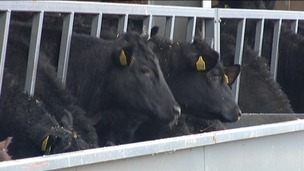 Cattle scab in the Borders after 30 years
Live updates
Sheep worrying warning
NFU Cumbria County Adviser Mike Sanderson commented on the attacks:
Farmers in the area need to be especially vigilant until the culprit is brought to justice. The rural community works closely with the police through Farm Watch and other schemes and we would urge farmers to report any information they may have to officers. When members of the public are out walking in the countryside, it is important to remember that it is a working environment where animals graze.
– Mike Sanderson, National Farmers Union
Sheep worrying warning
Police are warning dow owners that farmers are entitled to take action against dogs found to be scaring livestock
Walkers in the area need to understand that dogs should be under close control at all times, especially when being walked on farm land near to livestock. Some dog owners will say "my dog will never run off or attack", but they just don't know, if in any doubt put your dog on a lead, better safe than sorry. It is not actually necessary for the dog to bite the sheep to cause enormous stress and suffering. Farmers are entitled to take action if they see dogs chasing or attacking sheep. By maintaining control of your pet, you can prevent a distressing incident from happening."
– PC Jim Bell, Cumbria Police
Advertisement
Sheep worrying warning
Two pregnant ewes sustained severe wounds to their heads after being attacked in a field on Glebe Road, Bowness on Windermere.
Police believe the attacks have been by dogs who have been off leads, unattended and allowed to chase sheep in fields.
A farmers charity auction is taking place at the Borderway auction mart in Carlisle. Five rival auction houses have come together to raise money for a number of rural charities.
Various livestock lots, including a billy goat and a shetland pony, are being sold by the auctioneers who have dressed in their best Burns attire.
The money raised will be donated to Hospice at Home, Life Education Centres, The Farming Community Network, Headway and The Royal Agricultural Benevolent Institution.
Throughout 2013 we followed the fortunes of sheep farmer Stephen Withers.
Each month we filmed at his farm near Jedburgh, and got a glimpse of the work of a farmer in the Scottish Borders.
From lambing to the auction mart, we were there.
Jenny Longden looks back at a year on the farm, and find's out what lies ahead for Stephen.
Cracking event for Farmers in the Borders
A special Christmas event saw farmers from across the Scottish Borders sell off their best live stock at the St Boswell's Christmas Cracker.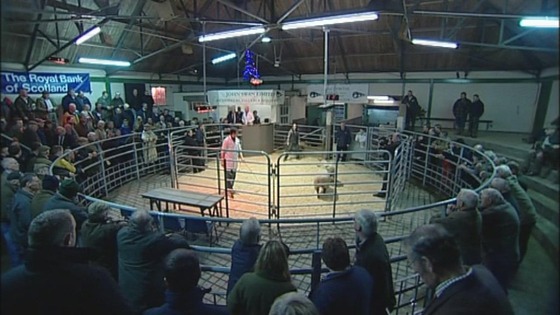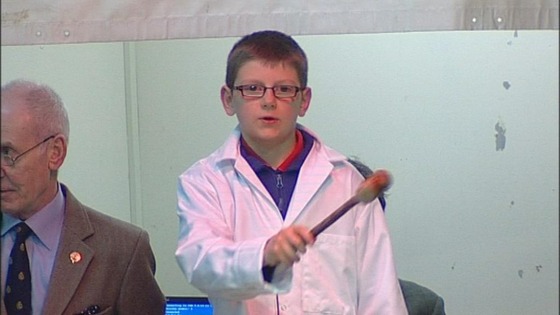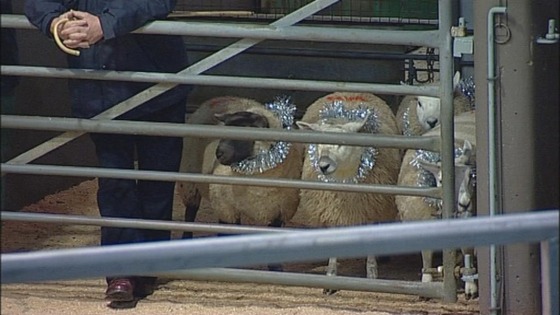 Advertisement
Cracking event for Farmers in the Borders
Farmers from across the Scottish Borders have been selling their best livestock at a special Christmas event.
Bumper crowds watched as more than 300 cattle and sheep were sold at the St Boswell's Christmas Cracker. Local children were given the chance to play auctioneer.
But farmers say it's a tough time to sell at premium prices.
In the latest in our series of farming features, Jenny Longden has been to the auction mart in Newtown St Boswells to find out why farmers buy and sell stock to each other to help each other out.
Watch her full report below.
Local reaction to blueprint
Farmers and staff at Newtown St Boswells in the Scottish Borders having been speaking to ITV Border about how independence could affect their industry.
Farmers across the country were left devastated by bad weather last year and some of the worst hit were farmers in our region.
Severe snow this spring added to the problems, so despite a wonderful summer some farmers are still counting the cost of 2012.
Our Dumfries and Galloway reporter Fiona McIlwraith went to meet a man who is still struggling many months on.
Watch her full report below.
Load more updates
Back to top