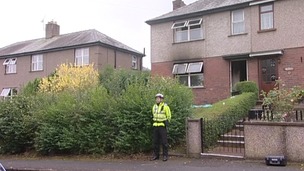 A man believed to be in his sixties has died in a house fire in Penrith, Cumbria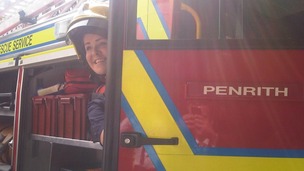 New recruits are beginning training as part of a council scheme to provide young people with job opportunities within the county.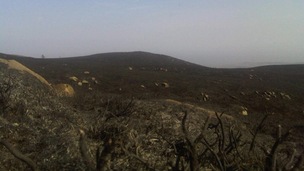 Experts say it will take years for moorland in south west Scotland to recover following a fire affecting more than a thousand acres.
Live updates
Annan car fires
Four vehicles destroyed in Annan fires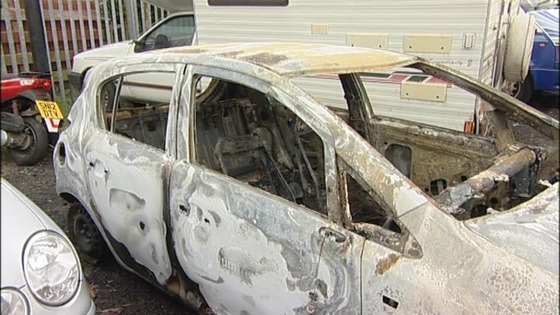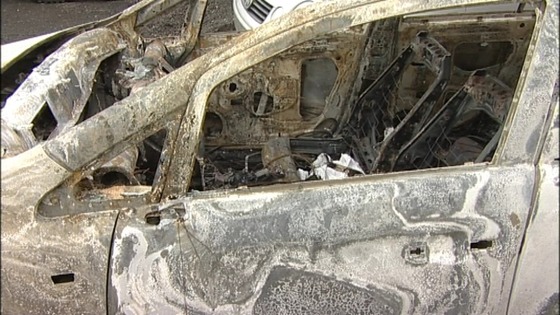 Annan car fires
Man arrested after cars set on fire in Annan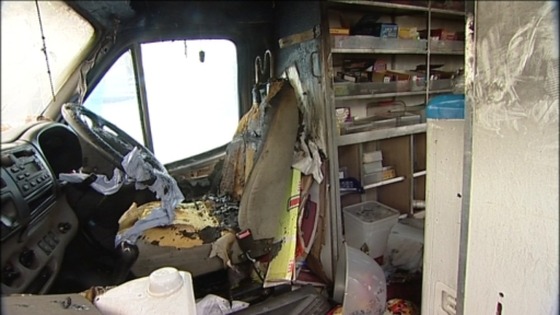 A 27-year-old man has been arrested after four vehicles were set alight in Annan in four separate instances.
The fires are thought to have caused thousands of pounds worth of damage.
Advertisement
Annan car fires
Police appeal for information after Annan car fires
Police say they need more people to come forward with information after four vehicles including an ice cream van were set on fire.
The vehicles were all destroyed in the fires which happened on four separate nights in the past week in Annan.
Four cars torched in Annan
Police are investigating a number of suspicious fires in Annan, after a fourth car was set on fire in less than 6 days.
A Vauxhall Corsa was set alight in the Everholm car park on Thursday morning (31st January), and although the fire brigade managed to extinguish the fire, the car was destroyed.
The other fires include a red Peugeot 306, a silver VW Polo and an ice-cream van.
Police are appealing for anyone with information to get in touch.
Cockermouth filling station gutted by fire
A filling station in Cockermouth has been gutted by a blaze that took fire engines from all over West Cumbria to put out.
A building at the P and R Benn Filling Station burst into flames on Sunday afternoon and required twenty five firefighters to bring under control.
No-one was injured in the fire.
Two fire engines battle blaze in South West Scotland
Firefighters in Dumfries and Galloway were called to a house fire in Lockerbie in the early hours of this morning.
The blaze, which is believed to have been started in the chimney, caused severe damage to the bedroom of the property in Kirtlebridge
Advertisement
Fire destroys two vehicles and a garage in Newton Stewart
A fire destroyed two vehicles and a large garage in Newton Stewart yesterday (30th December).
Two fire engines had to be called to the scene on Auchendoon Road at round 6.30pm.
It took firefighters around two hours to fully control the fire.
It's thought that hot ashes placed into a cardboard box may have started the fire.
Nobody was injured.
Suspected arson on three homes
Man arrested in connection with house fires bailed
The 46-year-old man arrested on suspicion of arson following the house fires in Keswick over the weekend has been bailed while the investigation continues.
Anyone with any information is asked to contact the police.
House destroyed by fire in South West Scotland
Remote cottage destroyed by fire
A cottage has been destroyed by fire in a remote part of Dumfries and Galloway.
Firefighters were called at 6.55am this morning to the home near Carsphairn but they were unable to save the property.
Four fire engines have been in attendance to pump water to the isolated property.
No one was injured in the blaze which is not thought to be suspicious.
Suspected arson on three homes
Man arrested on suspicion of arson
A 46-year-old man from Keswick has been arrested on suspicion of arson following a fire in the town.
The man is being questioned by detectives at Workington police station.
The fire, which damaged three properties on Windebrowe Avenue, happened on Friday night.
Load more updates
Back to top