A man who died in a house fire in Ryanview Crescent in Stranraer, on Saturday 8th November, has been named by Police Scotland as 91-year-old Norman Fidler.
The Procurator Fiscal has been informed and a joint fire investigation with Police Scotland and the Scottish Fire and Rescue Service is to take place to establish the cause of the fire, which at this stage is not thought to be suspicious.
Police Scotland say that an elderly man was pronounced dead at the Galloway Community Hospital after being pulled from the fire at Ryanview Crescent on Saturday evening.
Advertisement
Fire appliances from Stranraer and Newton Stewart were called to a bungalow on Ryanview crescent at around 7:30pm on Saturday evening. An injured man was taken from the property to the Galloway Community Hospital, no details of his condition have so far been released.
Police have reported a fire at the Pizza Milano building on Botchergate, Carlisle.
The fire broke out just before 11am.
Botchergate has been closed as a result of the incident.
Members of the public are advised to avoid the area whilst emergency services deal with the incident.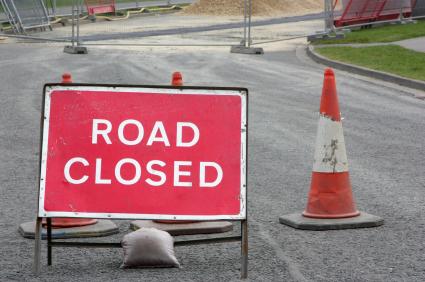 Two teenagers have been praised by a farmer after saving his nine bulls from a burning barn.
Matthew Chisholm and Tyler Scarr, both 17, rushed into the barn at Plumpton near Penrith with little thought for their own safety.
The couple who run the farm have praised their remarkable bravery. Tim Backshall has been to meet them.
Two people, who died in a fire in Windermere, have been named by police as Andrew William Telford Coates and Polly Sarah Connor.
Andrew, 41, of Buttermere Drive in Kendal and Polly, aged 46 of Sepulchre Road in Kendal, were killed when a shed containing fireworks caught fire in Ecclerigg. It's believed they were technicians for a professional firework company, hired for a wedding party on August 30th.
Although police say they are not treating the fire as suspicious, they are working with the Fire and Rescue Service and other agencies to establish the circumstances.
Advertisement
A tribute has been paid to 46-year-old Polly Connor, who died following an explosion and fire in Windermere, on Saturday August 30th.
Polly Connor, a plumber from Kendal, had been helping with a display at a wedding celebration when the fireworks went off in a shed. A man who died with her hasn't yet been named.
"Words simply cannot adequately describe our loss, particularly that of her husband Damien and children who she absolutely adored and was so incredibly proud of. Her children were a tribute to her. She absolutely put them first.

She was irreplaceable. She was my daughter and my friend. I don't know how I will be without her."
– Penny Benson, Polly's mother
"We are devastated, completely distraught. We've been torn apart by this.

Polly took people in, would be the first to offer to help whenever she could. She was very much a family person, loved by all who were lucky enough to know her and spend time with her."
– Russell Colman, Polly's brother
It should have been a perfect day for a newly married couple. But their wedding celebrations on the shores of Windermere at the weekend ended with two people dying in a firework accident.
The man and woman who died are believed to be technicians for a professional fireworks company hired for the party at the groom's house. They were killed when a huge explosion happened in a shed where the fireworks were being stored. Tim Backshall has more:
Police are working to formally identify the victims of a fatal fire in the Lake District.
A man and a women died when a shed containing fireworks exploded in Ecclerigg near Windermere on Saturday afternoon. Cumbria Police and Fire Brigade have started a joint investigation.
Eyewitnesses say they heard a series of loud blasts and realised something was wrong:
Investigations are continuing into the circumstances of a fire which killed two people in Windermere.
Police were called at 3.35pm, to Ecclerigg, after a shed containing fireworks was on fire. A vehicle near to the shed was also damaged by the blaze.
Two bodies, believed to be a male and female, were found.
Police are working closely with the fire service, HSE, and Trading Standards to investigate the circumstances that led to the fire.
Load more updates