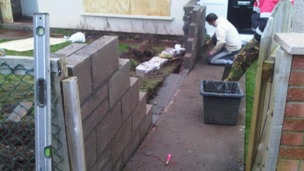 An Egremont man has built his own flood defences after being frustrated over being flooded 3 times in 11 weeks.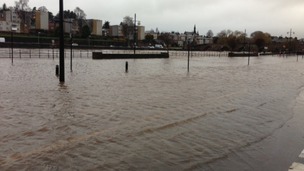 Three years after some of the worst flooding the region has ever seen, ITV Border explores the causes and what the future could hold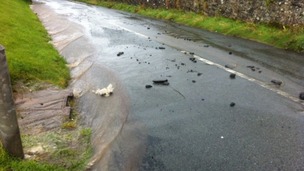 Police have warned drivers to avoid Whitehaven town centre because of the threat of flooding.
Live updates
Cumbrian town flooded after heavy rainfall
Over the weekend, parts of Cumbria have recorded 42mm of rainfall which is close to the average for the whole of May.
The market town of Wigton has experienced flooding after heavy rainfall in the last 24 hours.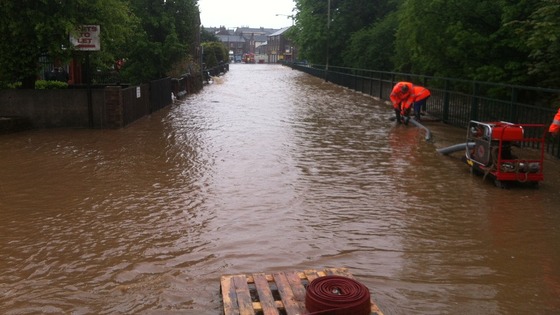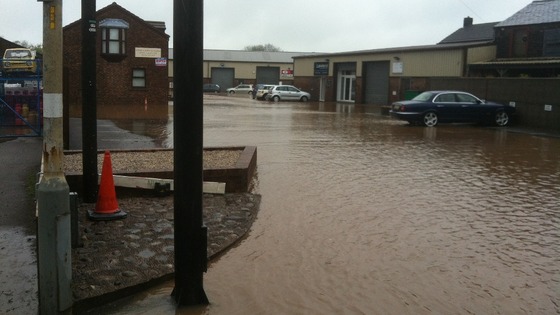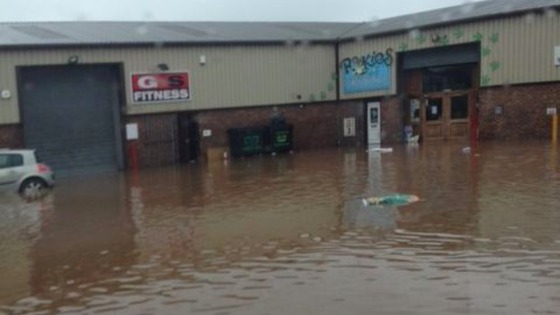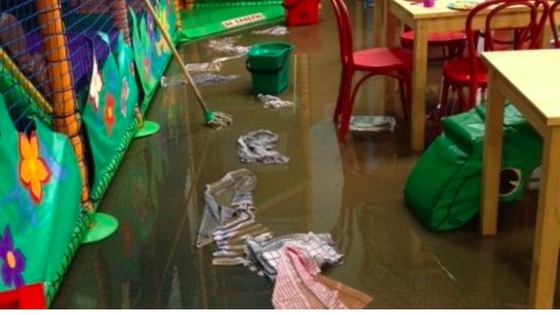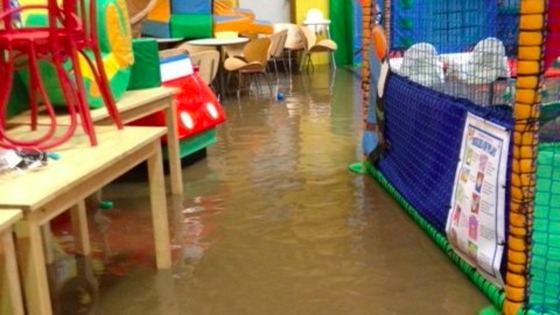 Hawick flood scheme given go-ahead
Decision day for £28m Hawick flood scheme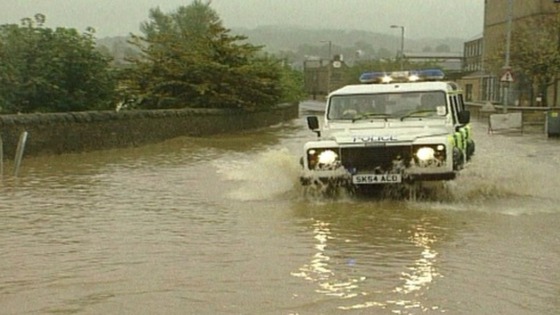 A decision will be made by councillors today on whether a 28 million pound flood prevention scheme for Hawick is given the go-ahead.
Scottish Borders Council are meeting in St. Boswells to decide on the plans which include proposals for an automatic pumping station, new floodgates and the erection of new walls.
Advertisement
Wildlife park in 'emergency' state after snowfall
Galloway Wildlife Park make emergency appeal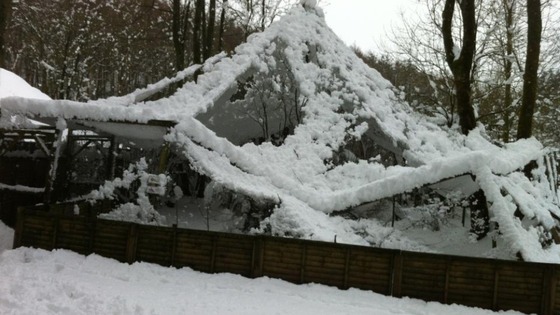 A wildlife park in Galloway is making an emergency appeal for help after many of their enclosures collapsed under the weight of snow.
The Galloway Wildlife Conservation Park, near Kirkcudbright, has had to close as all footpaths are either covered in snow or ice.
The park owners are appealing for volunteers who can help them clear up the mess and repair the damage to enclosures.
All animals including a lynx, meerkats, red pandas, wallabies and various birds are thought to be safe and well.
Winter Weather
Homes expected to be reconnected
Homes across Dumfries and Galloway that have been without power since Friday, due to the snow storms, are expected to be reconnected today.
Engineers have been working around the clock to reach remote parts of the region to reconnect power lines that have been damaged by the snow.
At the peak of the problems, around 10,000 homes were left in darkness.
The main concern now is for farmers who have lost livestock, with many of them being buried under the snow.
Hundreds of pregnant sheep are still to be found.
Winter Weather
National
Scottish Power to 'provide hotel accommodation'
Scottish Power has announced that it is providing hotel accommodation to any customers that are expected to remain without power this evening.
Around 300 households in Dumfries and Galloway are still without power but Scottish Power said it should be able to restore electricity there "in the near future".
The company said it has more than 300 engineers in the Wigtownshire and Barrhill areas of western Scotland, and that they are encountering "some of the most difficult conditions they have ever faced".
Winter Weather
Farmer devastated as sheep buried in snow
Scottish Power engineers are battling to re-connect homes in Dumfries and Galloway who have been without electicity since Friday morning.
Local authorities are keeping community centres open to provide hot meals to those still cut off, but many farmers are still being hit badly by the cold weather.
Sheep farmer Willie Evans has been badly affected:
Advertisement
Winter Weather
Wasdale Mountain Rescue Team snow footage
Members of the Wasdale Mountain Rescue Team, based in Cumbria, have been called out to five incidents over the past couple of days due to the snow.
This footage shows the team attending a call out to an elderly woman, however they were cut off at the junction of Corney Fell road, and had to make the rest of the journey on foot.
They climbed through massive snow drifts on the A595, and came across cars buried under the snow.
They stopped at every car to make sure there was nobody trapped inside, and fortunately all the cars were empty.
Watch the footage from team chairman John Bamforth, below:
Winter Weather
Farmers' concerns for livestock welfare
Hundreds of farmers are struggling to care for their livestock in what is normally their busiest time of the year.
Many dairy farmers are having to pour away all of their milk, as tankers have been unable to access the farms.
Animal feed is also in short supply, as delivery drivers have been cut off from the farms.
However, the main concern is hundreds of pregnant sheep buried under the snow drifts.
"Many farmers will be worried about their livestock at this important time of the year for lambing, particularly the sheep and new born lambs that could be stranded due to the severe weather.

"I know the supply of feed and milk collections have been a particular concern and that is why I am pleased that a temporary relaxation on the enforcement of EU drivers' working hours has been agreed to ensure new deliveries can be made."
– Richard Lochead, Rural Affairs Secretary
Winter Weather
Power restored to Cumbria homes
Power has been restored to hundreds of homes in Cumbria after high winds and heavy snow caused widespread problems to supplies.
Engineers worked round the clock to reconnect 1700 customers mainly in West Cumbria with extra teams drafted in over the weekend.
Winter Weather
3,000 homes still without power in Dumfries and Galloway
Power has been restored to thousands of homes in Dumfries and Galloway but 3,000 homes are yet to be reconnected. Power was lost in Garlieston, Port William, Sorbie, Whithorn and Drummore and Isle of Whithorn on Friday following heavy snow and high winds.
Scottish Power says 200 engineers are working to reconnect those areas. Dumfries and Galloway Council have supplied generators to some of the affected parts of the region and are working to get provisions into those places.
Many major routes in Dumfries and Galloway are now open following closures on Friday and Saturday but many minor routes are only passable with care. Police are still advising drivers to only go out if necessary.
Load more updates
Back to top