Kendal residents met at the town hall to hear the findings of a draft report into why the town was hit by such severe flooding in December.
Read the full story ›
Residents and councillors are attending a public forum this evening to discuss how to prevent future flooding at Warwick Bridge.
The main road between Carlisle and Newcastle was closed for several days when the River Eden burst its banks in December.
Advertisement
The plan shows how £72million of government funding will be used to reduce the flood risk to 4,300 homes across Cumbria.
Read the full story ›
At a flood forum meeting in Workington, group claims 'lives could have been put at risk' by a four-hour delay in flood warnings.
Read the full story ›
His Royal Highness the Duke of Kent has visited the Bay Search and Rescue team in recognition of their work during the floods in December.
Read the full story ›
Councillors in Dumfries and Galloway have been meeting to consider a new flood action plan for the area.
It includes details for multi million pounds schemes for Dumfries, Newton Stewart, Stranraer and Langholm.
But there's not a scheme yet for the village of Carsphairn where around 30 out of 38 properties were flooded.
Some villagers there claim that they are being ignored.
Advertisement
Almost six months after the Cumbrian floods, Carlisle United's backroom staff are still working in portakabins as repair work continues on the ground.
Financial director Phil King says it will be a close run thing to get back to pre-flood normality before the start of the new season.
"Everybody here is looking forward to getting into some kind of a normal working environment in an office that has got windows and chairs and desks and a normal kind of place.

"That has been the toughest challenge to keep going, because it has been a long road."
– Phil King, CUFC
A woman whose life was turned upside down by December's floods has set up a support group for other people who have suffered.
Read the full story ›
Tourism businesses are hosting a series of celebrations today to mark the official reopening of the A591.
The road between Keswick and Grasmere collapsed due to flooding during Storm Desmond in December. It reopened last week and businesses are now keen to promote the area.
Celebrations include a vintage car display and a children's poetry reading.
"The closure of the A591 following Storm Desmond had a terrible impact on local residents and local businesses, but the good news is that the road is now fixed.

"This event is about sending the message loud and clear that Cumbria is back 'open for business'.

"I'd like to thank all those who have helped to organise this event, as well as those who have contributed funding, in particular South Lakeland District Council."
– Tim Farron MP, South Lakes, Lib Dem
The Environment Agency say the number of inspections they've carried out since the flooding in December has hit the 20,000 mark.
The floods which tore through various parts of Cumbria caused widespread devastation to land, bridges, roads, railways and houses.
The EA has now set a target of 650 repairs which have to be completed by August.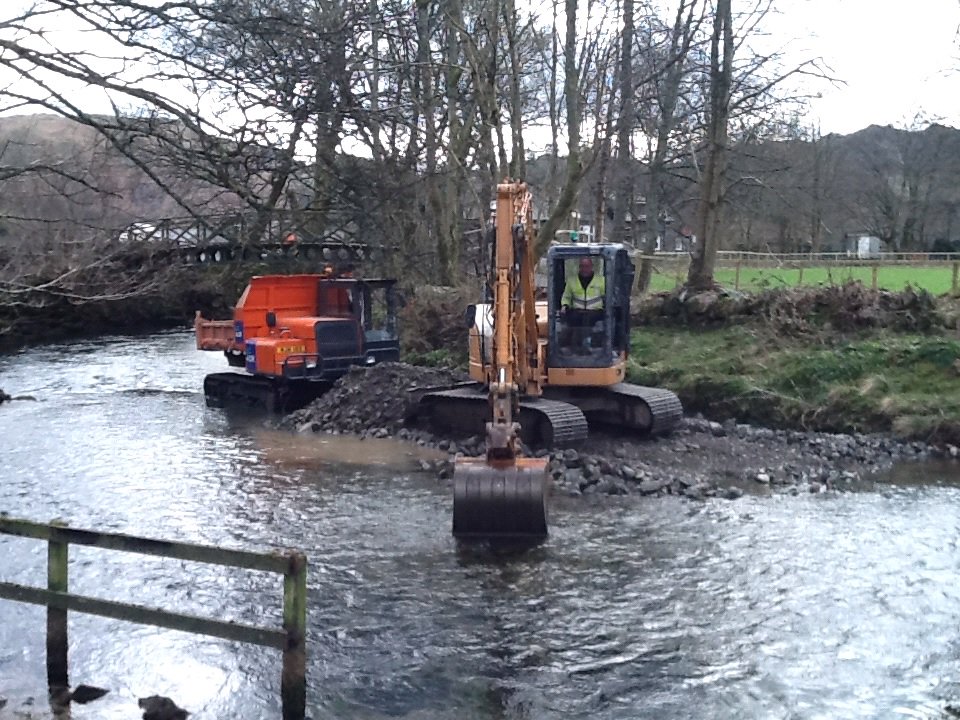 Load more updates