A woman whose life was turned upside down by December's floods has set up a support group for other people who have suffered.
Read the full story ›
Tourism businesses are hosting a series of celebrations today to mark the official reopening of the A591.
The road between Keswick and Grasmere collapsed due to flooding during Storm Desmond in December. It reopened last week and businesses are now keen to promote the area.
Celebrations include a vintage car display and a children's poetry reading.
"The closure of the A591 following Storm Desmond had a terrible impact on local residents and local businesses, but the good news is that the road is now fixed.

"This event is about sending the message loud and clear that Cumbria is back 'open for business'.

"I'd like to thank all those who have helped to organise this event, as well as those who have contributed funding, in particular South Lakeland District Council."
– Tim Farron MP, South Lakes, Lib Dem
Advertisement
The Environment Agency say the number of inspections they've carried out since the flooding in December has hit the 20,000 mark.
The floods which tore through various parts of Cumbria caused widespread devastation to land, bridges, roads, railways and houses.
The EA has now set a target of 650 repairs which have to be completed by August.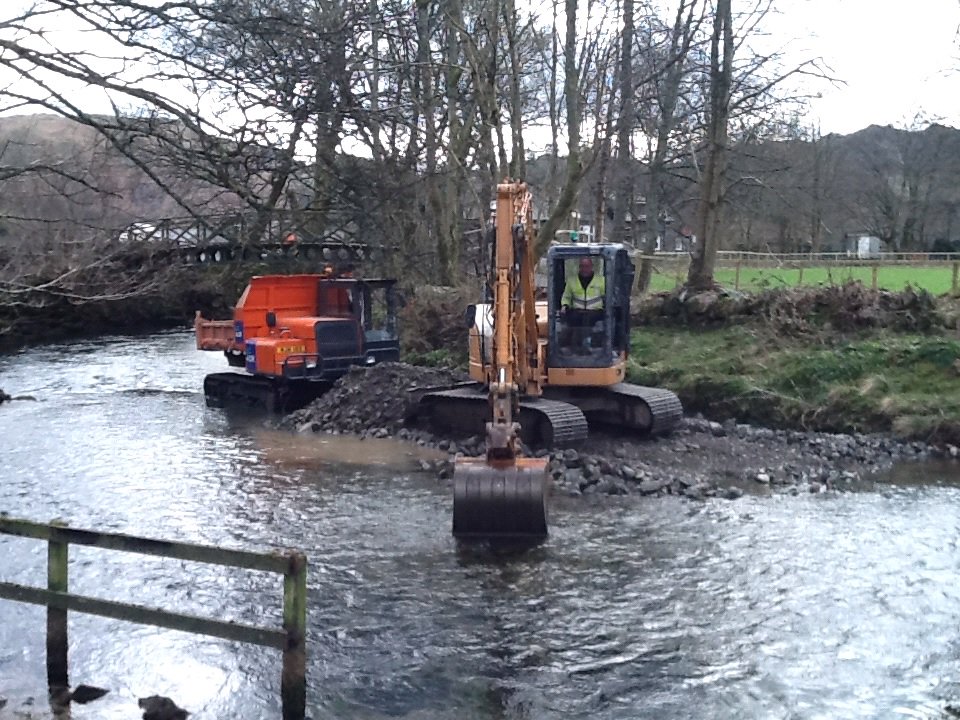 People and businesses who were affected by last December's floods are being urged to apply for help.
The Cumbria Community Foundation has now raised £10million to help people rebuild their lives.
They're offering grants to people who were affected and will be investing in projects across Cumbria.
'Colouring for Cumbria' features pictures from local artists and was launched to raise money for the victims of Cumbria's floods.
Read the full story ›
Cumbria Community Foundation's Flood Recovery Appeal has now raised £10 million, to help people rebuild their lives after the flooding.
Read the full story ›
Advertisement
There were calls for more money to be spent on flood defences at a public meeting last night.
Read the full story ›
Keswick's flood-hit residents are being invited to view and discuss a report on options for preventing future flooding in the town.
Read the full story ›
Farmers in Cumbria are urging the Rural Payments Agency to issue grants to flood-hit farms as soon as possible.
Read the full story ›
The A591 had been closed since large parts of it were destroyed by Storm Desmond in December. It re-opened today, three weeks early.
Read the full story ›
Load more updates