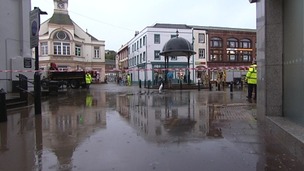 Schools, businesses and home owners are cleaning up after flash floods hit parts of west Cumbria.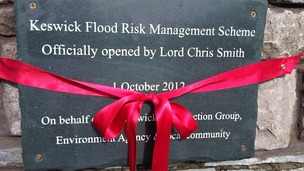 A ceremony has taken place in Keswick to mark the completion of a £6 million pound flood defences.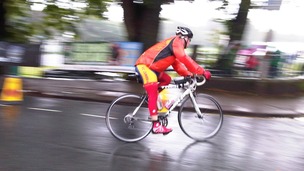 More than 1,000 cyclists took part in the event to raise money for the Cumbria Community Foundation.
Live updates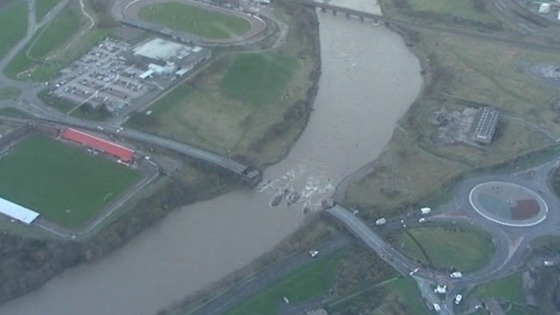 An event is taking place to remember the fourth anniversary of the worst floods to strike west Cumbria in living memory.
There will be talks and displays in Braithwaite near Keswick today to show the work done to rebuild affected communities.
Cockermouth's shopfront transformation captured in print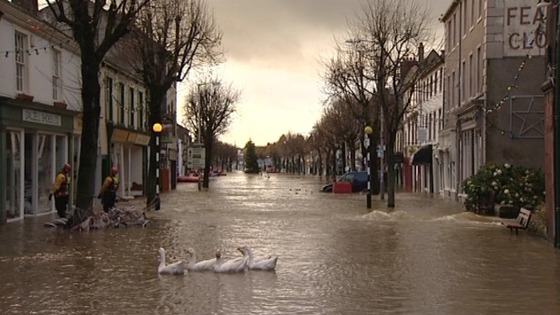 A heritage scheme has shown how Cockermouth used the floods of 2009 as a catalyst to transform the high street.
Main Street Reborn is a new book charting how the town has benefited from the Cockermouth Shopfront Scheme since the devastation.
The scheme allowed modern, poorly designed shopfronts to be replaced with ones more in keeping with the town's historic past.
In total, 31 flooded properties have been given a dramatic facelift.
Advertisement
New Cockermouth flood defences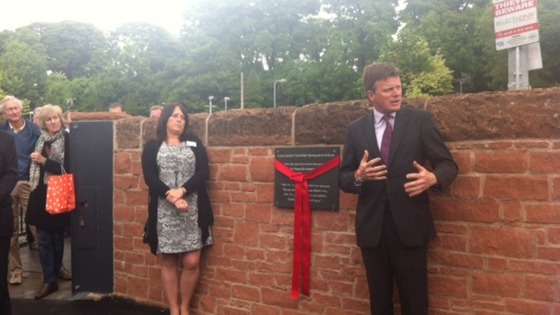 The Secretary of State for Natural Environment, Water and Rural Affairs, Richard Benyon MP has officially opened the new flood defences in Cockermouth.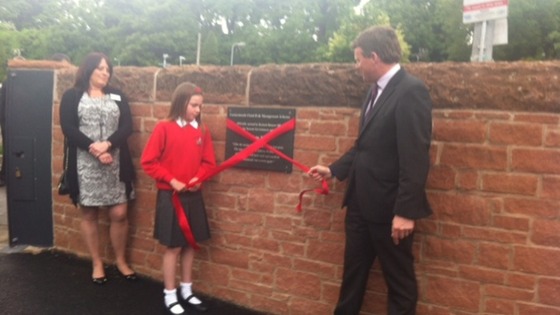 New Cockermouth flood defences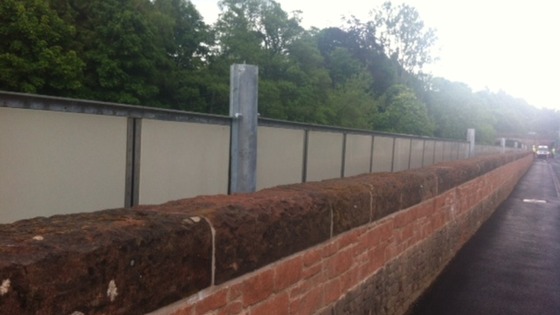 New self-closing flood defences aimed at protecting 400 homes and businesses from severe flooding are being officially unveiled in Cockermouth.
The unique defence system is the first of its kind to be used in the UK.
The town was devastated by severe flooding in 2009 when the main street was submerged in water and thousands of properties were affected.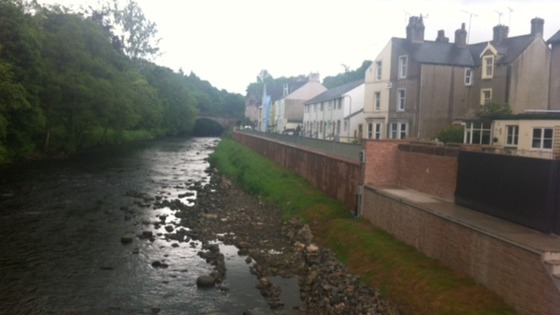 The Environment Agency contributed £3.3 million to the project, with an additional £1.1 million provided by a number of organisations including Allerdale Borough Council and Cockermouth Flood Action Group.
The Chair of Cockermouth Flood Action Group, Sue Cashmore, said:
"It's fantastic that through working in partnership we have a flood protection scheme in place that may otherwise have not been possible.
"This is the result of much hard work and I'm proud of the commitment shown by the Cockermouth Flood Action Group and local community."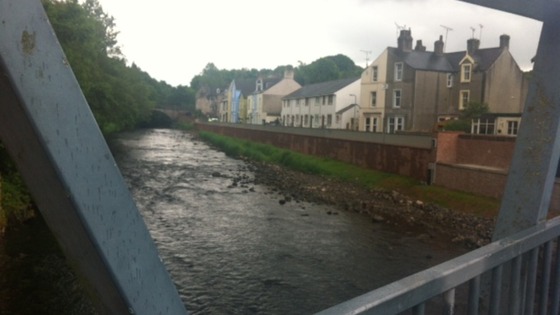 New Cockermouth flood defences
New flood defences for Cockermouth are being unveiled by the Environment Agency today.
The 120-metre wide innovative self-closing barriers have been installed to reduce the risk of flooding to more than 400 homes and businesses in the town.
"We are delighted that Cockermouth's flood defences are now complete, reducing the risk of flooding to 361 local homes and 55 businesses. It also marks the first time a self-closing flood barrier has been used to protect a community in the UK.

"This project has been driven by the community and we would like to encourage residents and businesses to come along and share this special occasion with us."
– Adam Walsh, Flood Team Leader, Environment Agency
Flash floods hit Cumbria
Communities in Cumbria affected by flash flooding at the weekend are today calling on the county council to put in place a strategy to deal with the problem.
Firefighters were called out to 50 separate incidents on Saturday as homes and businesses were flooded and roads turned to rivers.
Samantha Parker reports on the ongoing clean up:
Advertisement
Flash floods hit Cumbria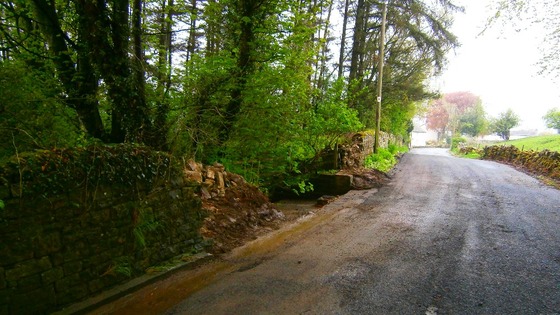 The clean up in Cumbria continues this week following flash flooding in the county on Saturday (18th May).
Many roads have been damaged and Cumbria County Council are asking people to call them to report issues.
The highways hotline is 08456096609.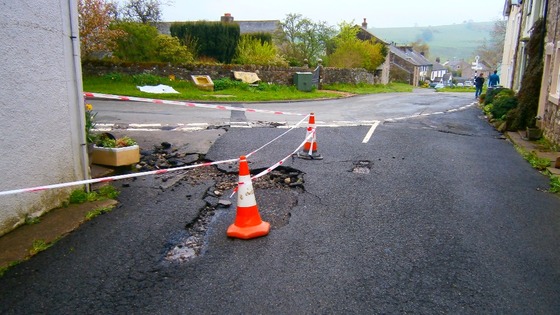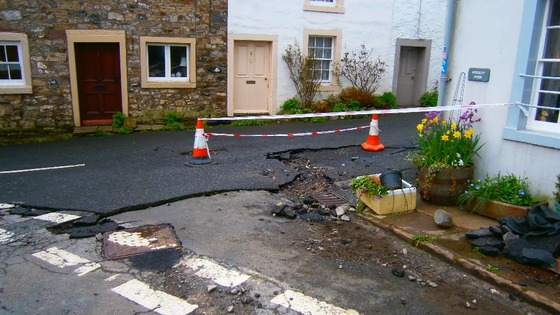 Flash floods hit Cumbria
The clean up has begun after heavy rainfall caused flooding over the weekend.
In Carlisle the flood defences were closed as a precaution to protect hundreds of homes.
In Wigton the water caused damage to businesses.
Flash floods hit Cumbria
Over the weekend, parts of Cumbria have recorded 42mm of rainfall which is close to the average for the whole of May.
The market town of Wigton has experienced flooding after heavy rainfall in the last 24 hours.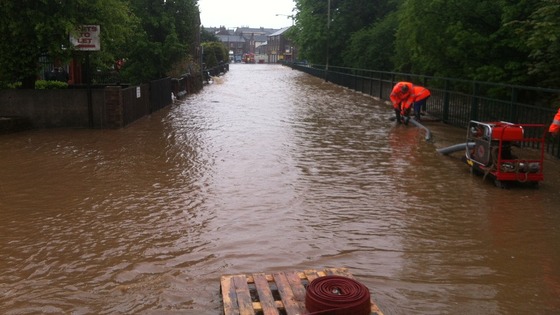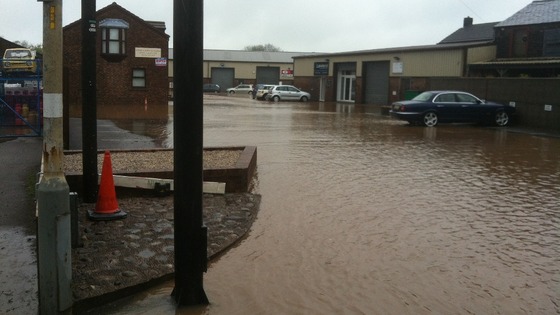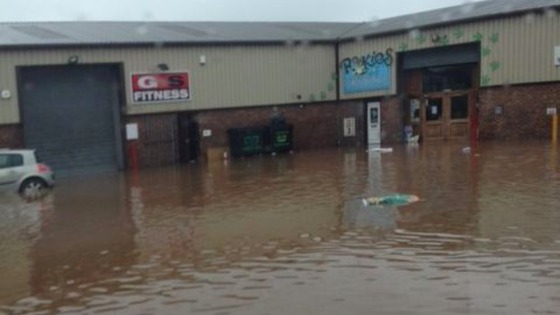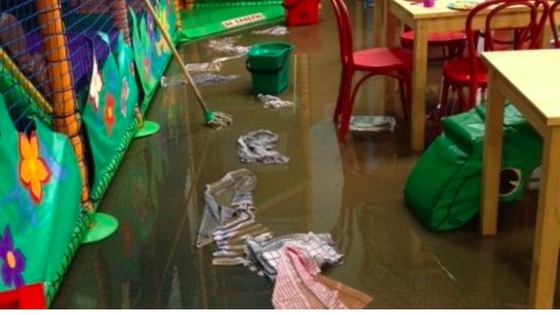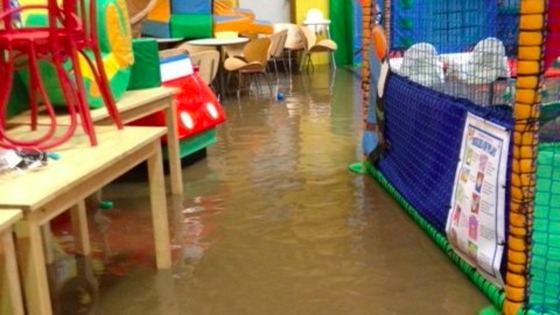 National
There are currently 76 flood warnings in place across the UK with areas in the Midlands (22) and South East of England (25) most at risk of heavy flooding.
Nearly 200 areas have been issued with flood alerts by the Environment Agency and warned to be prepared for the prospect of more wet weather.
Load more updates
Back to top