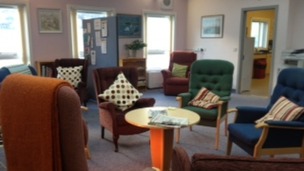 Concerns for future of Borders only disability centre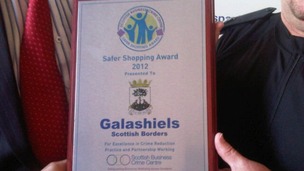 The town of Galashiels in the Scottish Borders has been given the first ever Safer Town Centre Award in Scotland.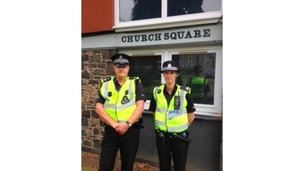 Crime has nearly halved in an area of Galashiels since the start of a community programme 2 years ago.
Live updates
Galashiels body 'not suspicious'
Police say the death of a 21-year-old man, whose body was found in Galashiels, is not being treated as suspicious.
The discovery was made shortly after 3pm on Wednesday (13th March), at his home in Torwoodlee Road.
A spokesman for Lothian and Borders Police said that door to door enquiries were carried out, but confirmed that the death is not being treated as suspicious.
Gala rugby players who lunch!
Players from Gala RFC will join pupils from Galashiels Academy for lunch at the school.
The lunch will mark Scottish School Meals week, which promotes healthy eating.
Pupils and rugby players will tuck into meals created by this year's Scottish School Cook of the Year competition winners.
Advertisement
Man arrested after incident at Borders health centre
A 47-year-old man has been arrested and charged following an incident at Galashiels Health Centre.
He is due to appear at Jedburgh Sheriff Court on Friday morning.
Lothian and Borders Police cordoned off the centre on Currie Road for several hours this afternoon after reports that a man had doused himself with petrol and threatened to set himself alight.
Staff and patients were evacuated to a nearby supermarket until the incident was resolved.
'A man was threatening to self-harm' says NHS Borders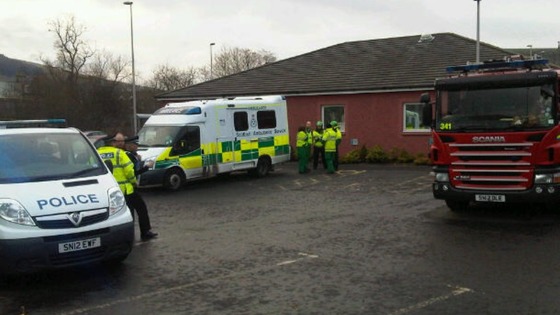 A spokesperson for NHS Borders has confirmed that a man was threatening to harm himself at the Galashiels Health Centre.
Emergency services called to 'disturbance' in Galashiels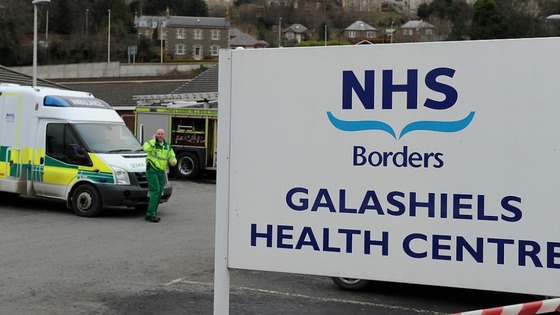 Emergency services are attending an incident at a health centre in the Scottish Borders.
Police have confirmed what they describe as a 'disturbance' at Galashiels Health Centre on Currie Road.
The building has been evacuated, while fire engines and police vehicles surround the property
Wooden jeans?
Will wooden jeans cotton on?
A student in the Borders has created a pair of jeans, made from wood.
They are an eco-friendly version of the cotton denim jeans most of us wear.
Jenny Longden reports:
Advertisement
Wooden jeans?
Jeans look and feel like the real thing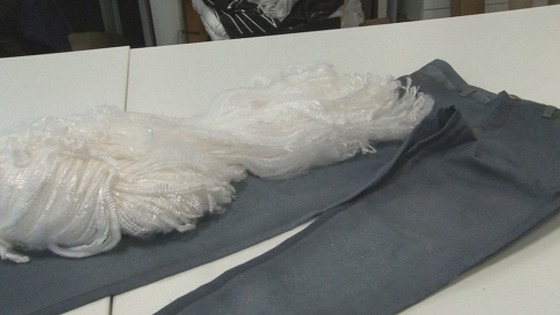 The pair of 'wooden' jeans look and feel like conventional jeans, due to the soft wooden pulp they are made from.
A digital denim affect was also applied to the textile, to give them an original look.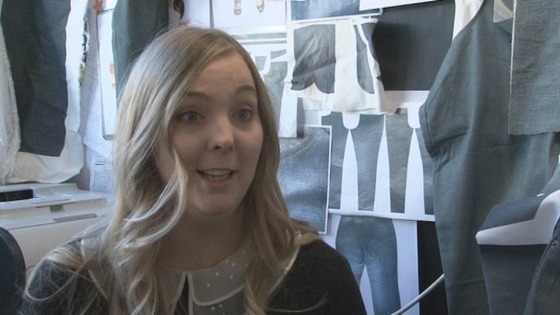 Wooden jeans?
Wooden jeans could hit the high street
Dawn Ellams, who has invented a pair of 'wooden' jeans, hopes that the eco-jean could eventually hit the High Street.
"To look at an iconic product like the jeans, and as a designer think, how can I turn this on it's head, and re-invent it, and how the alternatives of design and making something better but still that is a jean, it was more challenging I think than difficult.

"They are a niche product, they are not going to replace the iconic jean, but there is a place in the market for it.

"If you are in a hotter climate they are perfect because they are light and breathable.

"It is definitely a viable option."
– Dawn Ellams
Business Development Manager of the School, Jim McVee, helped Dawn on the project.

"He said it is not just wood that material can be made from now: It is the trend to move towards regenerated fibres.

"We use anything we can now: wood, potato starch, even milk.

"There are loads of natural process which can be used to make fibre."
– Jim McVee, Business Development Manager, School of Textiles and Design
Wooden jeans?
Student creates wooden jeans
A student has created a pair of eco-jeans that are made from wood.
Dawn Ellams has created the denims as part of a PHD project at the School of Textiles and Design in Galashiels.
They have been made from a sustainable material that is created by pulping wood, which does not use pesticides like cotton production.
The denim effect has been printed on digitally, a process that uses a fifth less water, energy and chemicals than it takes to dye a conventional pair of jeans.
Charity walk for Cancer
Full Report: Charity walk for cancer
A man from the Borders is planning to walk and cycle 500 miles from Scotland to Kent to raise money for charity.
Alistair McIntyre will set off in June to commemorate a journey first made by his grandfather 80 years ago.
He was a miner trying to find work during the great depression.
Watch the full report from Tim Backshall below.
Load more updates
Back to top