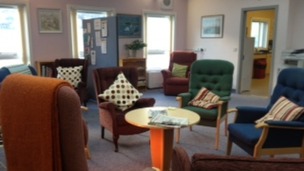 Concerns for future of Borders only disability centre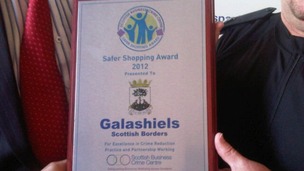 The town of Galashiels in the Scottish Borders has been given the first ever Safer Town Centre Award in Scotland.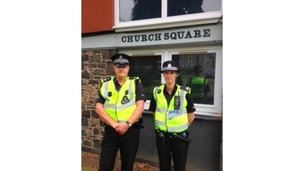 Crime has nearly halved in an area of Galashiels since the start of a community programme 2 years ago.
Live updates
Galashiels toddler drowns in hotel pool
Granada
Detective Inspector Nick Connaughton from Blackpool CID said, "This is a tragic situation where a young girl has lost her fight for life following an incident at a swimming pool in a hotel in St Annes.
"We are now treating this sad death as suspicious and are investigating just how the child has come into difficulties in the pool."
Galashiels toddler drowns in hotel pool
Granada
A murder investigation has been launched after a toddler drowned in a swimming pool near Blackpool.
Officers found the three year old at the Dalmeny hotel in St Annes yesterday. She was initially pulled from the water and taken to Blackpool Victoria Hospital, but after being transported to Royal Manchester Children's Hospital in a critical condition, the girl, from Galashiels, Scotland, died at around 8pm yesterday.
A 40 year old woman from Scotland has been arrested on suspicion of murder and child neglect.
Advertisement
Police in the Scottish Borders are investigating an attempted break-in at a property in Galashiels.
A house on Lintburn Street was targeted at about 5am on Wednesday, 6 August.
The occupants were woken by a noise coming from the living room and discovered someone had tried to get into the building.
"Fortunately, the property was not entered and none of the occupants' belongings were taken.

"Nevertheless, we are keen to hear from anyone who remembers seeing any suspicious activity in or around Lintburn Street in the early hours of Wednesday morning.

"In addition, anyone with information that can help us trace those responsible is asked to contact police immediately."
– Inspector Tony Hodges, Police Scotland

Those with information can contact Police Scotland on 101 or alternatively, Crimestoppers on 0800 555 111.
One way system while Galashiels train station is built
Work has begun to build the new stations for the Borders Railway in Tweedbank and Galashiels. The £300 million project to connect the Borders with Edinburgh by rail is still on track to open from September next year.
The work to build a platform means that there'll be disruption for traffic heading through Galashiels, as the town centre bypass has been temporarily switched to one-way.
Jenny Longden reports:
One way system while Galashiels train station is built
Work has begun in Galashiels to build the town's train station.
It's the next phase of the £300 million Waverley Line project, connecting the Borders with Edinburgh by rail.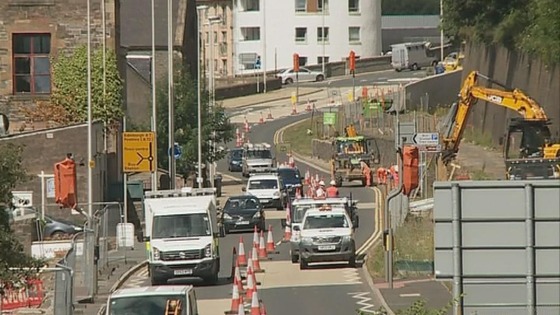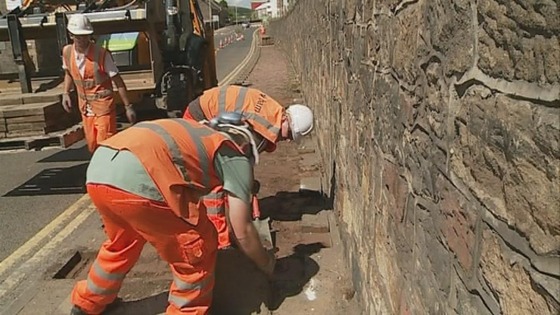 It means there are disruptions to roads in the town, as work begins to remove a wall along Ladhope Vale. The road will return to a one-way system like it was in the past, and the diversion will take traffic through the town centre.
Traffic Modelling software was used to identify the least disruptive system as the work is completed.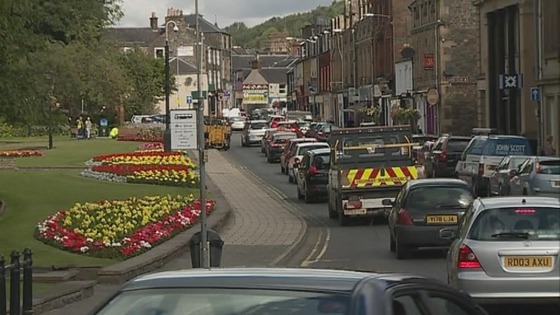 "We have had no complaints that I am aware of, I think people have been well advised, I think the system has been well enough sign-posted, people are familiar with the old system, so I have no reason to believe that it should cause too many complications, having said that, we have people on hand to advise people if there are problems."
– Councillor John Mitchell, Scottish Borders Council
One way system while Galashiels train station is built
A temporary one-way system in Galashiels town centre has been put in place.
It forms part of the construction work for a new railway station at Ladhope Vale.
Bridge Place, Stirling Street and Ladhope Vale have all been affected. Work is due to end in December.
Advertisement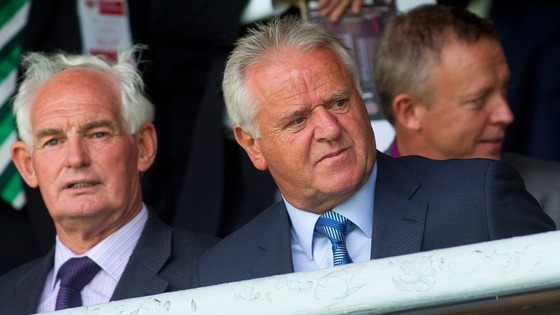 Dunfermline boss Jim Jefferies will return to his managerial roots as his side travel to the Scottish Borders on Thursday.
The 63-year-old's team face Gala Fairydean Rovers at Netherdale at 7pm.
Jefferies was Gala boss in the 1980s before taking over at Berwick Rangers. He then went onto manage Hearts, Bradford City and Kilmarnock.
Medication has been stolen during a robbery in Galashiels.
The incident happened between 12pm and 3pm on Wednesday, 9 July, at a property on Winston Road.
A 40 inch television was also stolen.
Officers are now investigating and ask anyone with information about the incident to get in touch on the non-emergency 101 number.
Road diversions are to be put in place in Galashiels town centre as work begins on a new railway station.
A temporary one-way system will be put in place from 27 July to 5 December along Ladhope Vale, Bridge Place and the junction of Stirling Street.
The work being carries out is part of the Borders Railway project.
"To allow us to carry out these works safely, we need to put in place an adequate exclusion zone and that requires implementing restrictions on traffic and pedestrians using the north side of Ladhope Vale.

"The temporary one-way system we are putting in place has been agreed with Scottish Borders Council and will be familiar to road users in Gala. We apologise in advance for any inconvenience that these changes will cause and thank road users for their continued patience while we look to complete the construction of the railway by next summer."
– Hugh Wark, Network Rail
A temporary one-way system is to be put in place in Galashiels town centre as construction work begins on a new train station at Ladhope Vale.
The work will take place between 27 July and 5 December as part of the Borders Railway construction.
Ladhope Vale, Bridge Place and the junction of Stirling Street will be added to the existing one-way system to maintain the flow of traffic.
Load more updates
Back to top