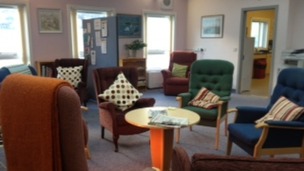 Concerns for future of Borders only disability centre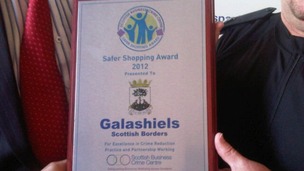 The town of Galashiels in the Scottish Borders has been given the first ever Safer Town Centre Award in Scotland.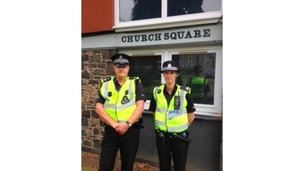 Crime has nearly halved in an area of Galashiels since the start of a community programme 2 years ago.
Live updates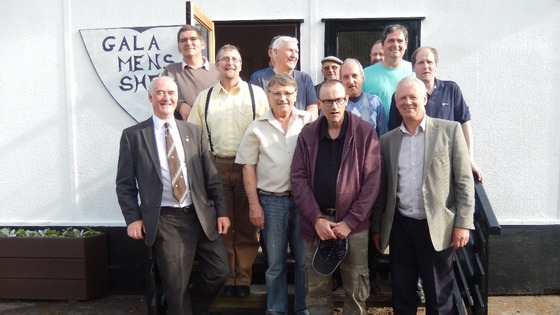 One of the first Men's Sheds will open today at Langlee, Galashiels.
Local organisations, plus friends and family of the 'shedders' gathered at the former Borders Production Unit building near Langlee Community Centre to officially open the Shed.
The Shed is a communal workshop with tools and work benches. It will be a social area for local men who can pursue their hobbies and work on joint projects together.
Lifestyle activities, such as cooking classes and trips to games clubs will also run.
The Men's Shed movement started in Australia 13 years ago and has since been establish in New Zealand and the UK.
The Galashiels Men's Shed is open every Wednesday and Thursday from 1pm to 4pm.
It was set up with help from staff at Volunteer Centre Borders and NHS Borders Healthy Living Network.
Braw Lads Gathering in Galashiels ends
The Braw Lads Gathering has been an annual event in Galashiels since 1930.
It commemorates the town's history and every year a local man and woman are chosen to be the town's Braw Lad and Braw Lass and lead the festival.
So what does the role involve? Katie Hunter's been finding out.
Advertisement
Braw Lads Gathering in Galashiels ends
People took to Twitter to share their congratulations and enjoyment of the annual Braw Lads Gathering in Galashiels:
@brawlads day 2014. What a day!! Fantastic! Congrats to all involved. On the bright side only 364 days to the next one!.Hip hip........
Woud like to say a Big well done to Gavin,Alice,Daniel,Lucy,Ryan & Nicola on a remarkable week,you are a credit to your town @brawlads
Braw Lads Gathering in Galashiels ends
Along the banks of the River Tweed, thousands of people crowded to watch the annual Braw Lads Gathering in Galashiels.
The event took place on Saturday, 28th June and attracted fans of all ages:
For pictures of the event, click here.
Braw Lads Gathering in Galashiels ends
Alice Mackay was the Braw Lass at this year's Braw Lads Gathering in Galashiels. Alongside the Braw Lad, Gavin Young, she led hundreds of riders and horses at the annual event which attracts thousands of spectators.
She describes it as a 'dream come true'.
Braw Lads Gathering in Galashiels ends
The Galashiels Braw Lads Gathering finished on the 28th June. It is an annual event to celebrate the town's history, including the victory over English invaders in the 14th century.
The Braw Lad Gavin Young described his excitement about the role, which involves leading hundreds of riders and horses:
Advertisement
Braw Lads Gathering in Galashiels ends
The annual Braw Lads Gathering is underway in Galashiels. Horses and their riders circled the town before heading back in for more celebrations. Fiona McKenzie posted this picture on our Facebook page of the gallop up Scott Street.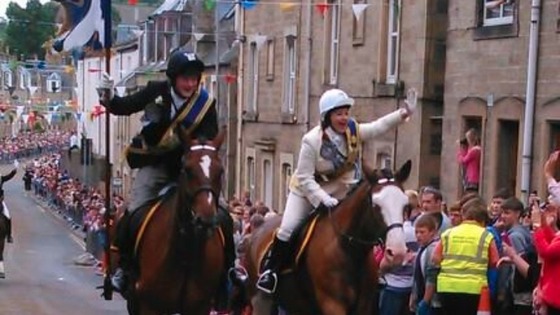 Have you taken pictures of the Braw Lads Gathering? Post them to our Facebook wall: www.facebook.com/itvborder
Braw Lads Gathering in Galashiels ends
Hundreds of spectators lined the banks as horses and riders forded the River Tweed at Abbotsford for the Braw Lads Gathering in Galashiels in the Scottish Borders.
The ride will continue back into the Old Town for a ceremony to celebrate the town's history.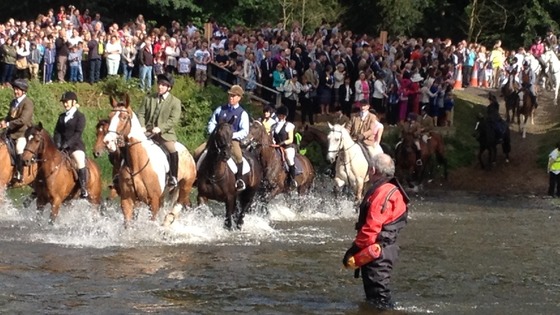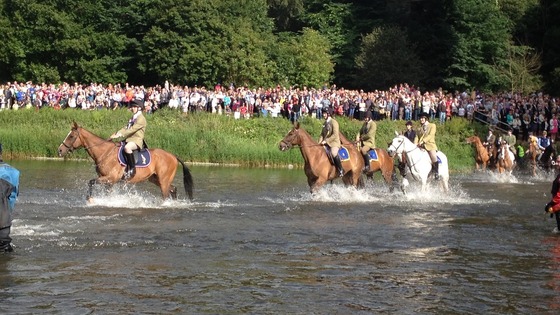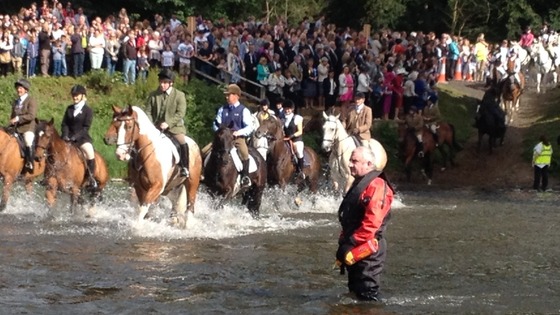 A suspicious fire in the Borders has urged Police Scotland to warn youngsters about the dangers of hanging around derelict buildings.
Officers were called to a building on Roxburgh Street in Galashiels at about 7:05pm on Sunday 15 June.
Police believe the old Murray and Burrell Ltd building has recently been used by a gang of youths as a den.
"Parents and youngsters must be alert to the dangers of entering building sites, derelict buildings and unused business premises. There are several hidden problems within these properties and it is only a matter of time before someone is seriously injured as a result.

"We would urge anyone who saw something suspicious in and around Roxburgh Street on Sunday evening to get in touch immediately."
– Tony Hodges, North Community Policing Area Inspector, Police Scotland

Enquiries are still ongoing. If you have any information Police Scotland can be contacted on 101.
Construction work has begun in a £5.2 million Galashiels Transport Interchange.
It will connect the Borders Railway with a new bus station as well as directing people on foot into the centre of the town.
The project started in September 2013 with re-routing of Stirling Street, making improvements to the riverside walkway and building a new car park.
It's expected the building phase will take over a year.
"I am delighted to see the start of the works for the Galashiels Transport Interchange.

The Transport Interchange will be a landmark building for Borderers and visitors travelling to and from the Borders Railway next year.

Its connection to the new bus station ties into the Council's long term aim to promote better connections between all means of sustainable transport."
– David Parker, SBC Leader
Load more updates
Back to top